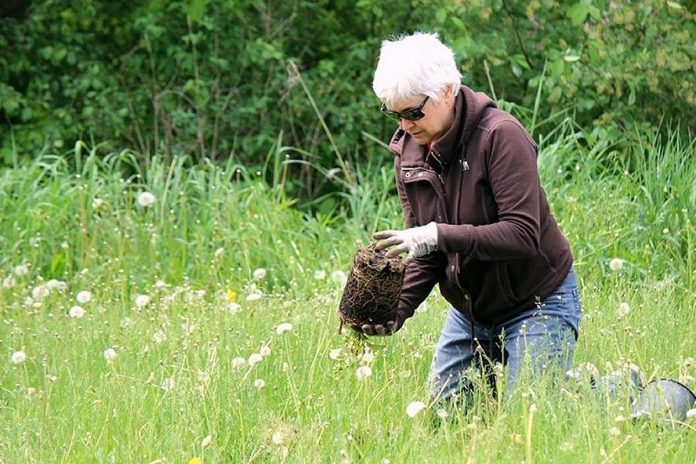 The City of Kawartha Lakes' Environmental Advisory Committee recently announced its 2021 Environmental Heroes Awards.
The awards, which were announced at council's May 3rd committee of the whole meeting, recognize residents, organizations, and businesses who are committed to improving the wellness of the environment in Kawartha Lakes.
"This past year we saw a variety of nominations and efforts for more sustainable garden projects, tree canopies, sustainable products, waste reduction, and education programs," said Tracy Richardson, deputy mayor and member of the environmental advisory committee council. "But most importantly, we're seeing people doing things in their communities and we thank you for that and thank you for being such amazing stewards for the City of Kawartha Lakes."
Advertisement - story continues below
The awards are presented in three categories: Environmental Hero, Environmental Business Hero, and Environmental Youth Hero.
In the Environmental Hero category, the Kawartha Trans Canada Trail Association led by Marnie Callaghan, Sherry Sutton, and Elayne Windsor was recognized for creating a pollinator garden at Reaboro Park in Reaboro, between Omemee and Lindsay. The garden supports a wide diversity of life and provides a spot of interest along the trail.
Richard and Sadie Gauder were recognized for for starting the organization Plant A Forest to work with landowners, farmers, and conservation areas to plant indigenous plants and help create biodiversity. John Ireland was recognized as the founder of the non-profit organization Canopy Project Kawartha Lakes, a volunteer-led community group whose goal is to increase the urban canopy in the community.
Advertisement - story continues below
In the Environmental Business Hero category, Jenny Connell and Jessica Moynes — owners of Unwrapped in downtown Lindsay — were recognized for providing hundreds of environmentally friendly products that has saved thousands of tonnes of plastic waste from going to the landfill. Julia Taylor from the Country Cupboard in Fenelon Falls was recognized for her efforts to teach people to stop using plastic bags, providing recyclable vessels for bulk items, replacing plastics with environmentally friendly products, and giving trees away annually.
Potash Creek Farms, a cut-your-own Christmas tree farm northeast of Omemee run by Dan Vanderzwet, was recognized for its sustainable operations, including planting two or three-year seedlings each April. Three Forks Farm, a family farm south of Bobcaygeon owned by Elecia and Jarod Chinnick, was recognized for its sustainable farming practices and growing local food. Field Sparrow Farms, a family farm in Bobcaygeon led by Henry and Sarah Bakker, was recognized for its responsible and innovative farming strategies, including producing premium meats in ecological and sustainable ways.
In the Environmental Youth Hero category, the 6th Lindsay Brownies were recognized for their efforts to learn about local beekeepers and pollinators, doing seed workshops, and for being out on the trails furthering environmental education.