An entrepreneurial duo from Kazakhstan has arrived in Peterborough to bring their eco-business to Canada as part of the federal government's Start-up Visa Program, administered locally by the Innovation Cluster Peterborough and the Kawarthas.
Dmitriy and Laura Sevostyanova are the first international clients of the Innovation Cluster under the program, which was launched last year. The Innovation Cluster is one of around 35 designated business incubators in Canada approved to invest in or support possible start-ups through the Start-up Visa Program.
Since 2015, the Sevostyanovas have been manufacturing eco-bags in Kazakhstan, the world's largest landlocked country bordering Russia to the north and west and China to the east. Their established business ReGreen specializes in fully recyclable bags using spunbond nonwoven fabric. The material is breathable, durable, and lightweight with the ability to decompose in less than one year without emitting any harmful chemicals.
Advertisement - story continues below
Tweet this quote
Before arriving in Canada, the duo participated in an initial three-month virtual accelerator program and a formal review process by the Innovation Cluster. After successfully completing both, they were granted a letter of support which helped them immigrate to Canada to launch their business here.
"Canada was our top choice due to Canadians' large ecological consciousness and the support programs available to startups," says Dmitriy in a media release. "Among all Startup Visa Programs offered in Canada, the Innovation Cluster's program caught our attention due to its ideal location and its expertise with the cleantech and agtech sectors."
Now that the Sevostyanovas have arrived in Peterborough, they will begin the next phase of the Start-up Visa Program: a 12-month in-person business incubation program facilitated from the Innovation Cluster's downtown hub.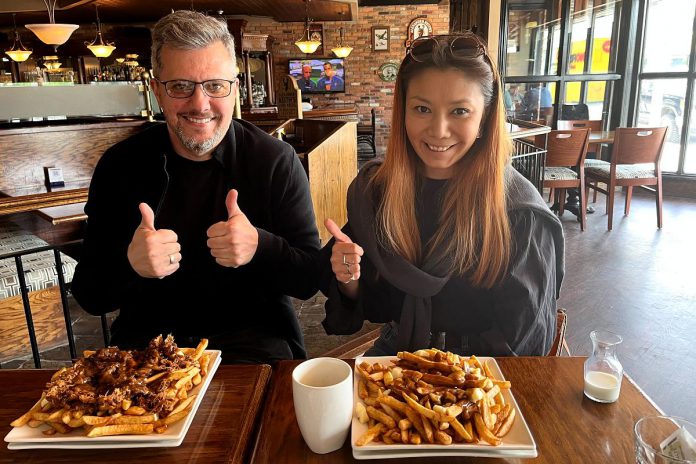 Over the next year, they will gain knowledge, skills, mentorship, and networking opportunities to prepare them for business success and the ability to compete on a global scale.
Since launching in February 2021, the Start-up Visa Program in Peterborough and the Kawarthas has run three cohorts per year, accepting 47 client companies so far, with 40 companies having received letters of support and awaiting additional government documents so they can come to Peterborough.
Applications for the October 2022 intake close on August 31. For more information, visit www.innovationcluster.ca/startupvisa/.