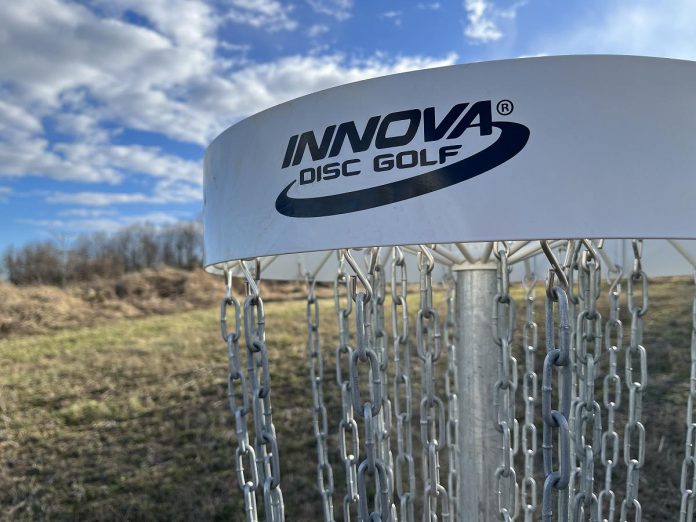 Haute Goat in Port Hope — known for its Nigerian dwarf goats, alpacas, and more — has expanded by launching a disc golf course. Designed and built by TinLid Canada, the course opened in May and Haute Goat will be holding an official ribbon-cutting ceremony at 11 a.m. on Friday (June 17).
Formalized in the 1970s, disc golf has become an increasingly popular sport. Played much like traditional golf, but with a flying disc instead of a ball and clubs, participants try to complete each "hole" (usually an elevated metal basket) using the fewest number of throws.
Located on Haute Goat's 200-acre farm at 1166 5th Line, the 18-hole course features distinct short and long layouts to satisfy all calibre of disc golf enthusiasts. "Throw Pink Eighteen" is for the novice and shorter thrower while the "Big Fling Eighteen" will challenge long-toss and shot-shaping disc golf veterans. Each hole has either two baskets and one tee area, or two tee-off pads and one basket.
Advertisement - story continues below
"The rolling landscape of the Oak Ridges Moraine has gifted the Haute Goat course with great variations in elevation and we designed the course to enhance the joy and challenge of throwing from heights," reads the Haute Goat website.
A disk golf membership at Haute Goat offers unlimited tee times, player packs, pro shop discounts, and invitations to special events throughout the year. The cost is $120 for adults and $50 for children.
On Wednesday evenings, Haute Goat hosts the Fling's House League sponsored by Ganaraska Brewing Company. The league is open to all levels of player, with novices encouraged to join. Membership is $95 per person.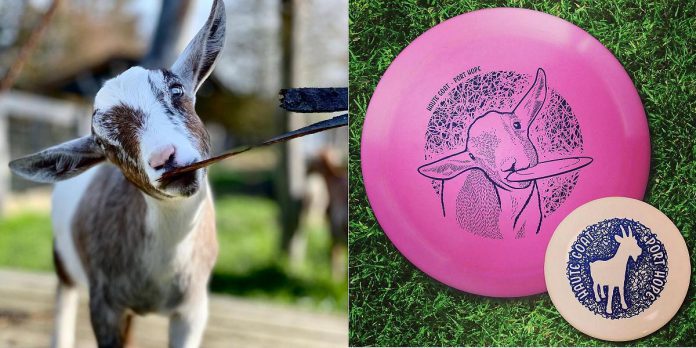 Advertisement - story continues below
On Sunday, June 26th from 8 a.m. to 5:30 p.m., Haute Goat will be hosting its first team disc golf event: a United States Disc Golf Championship (USDGC) Doubles Qualifier for both men and women. Although it's an amateur-only event, Haute Goat is adding a pro division where teams will play for cash. The cost is $70 per team.
For more information about Haute Goat disc golf and upcoming events, visit hautegoat.com/disc-golf/.
PDF: Haute Goat Disc Golf Course Map (May 2022)
Haute Goat Disc Golf Course Map (May 2022)