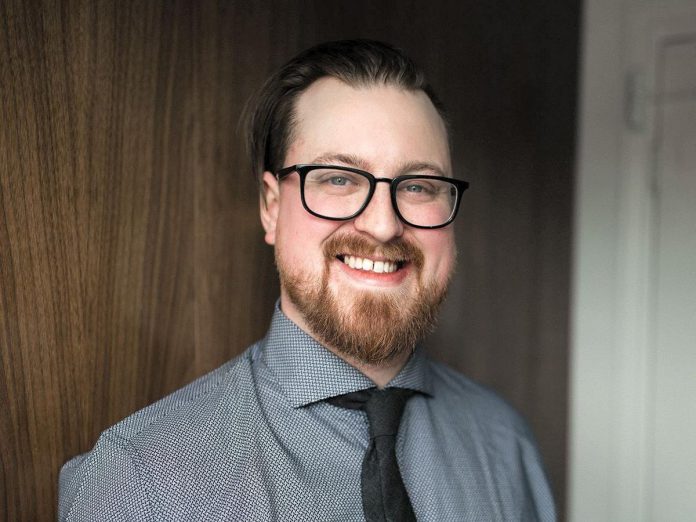 Peterborough culinary entrepreneur Tyler Scott is being honoured by his alma mater, Fleming College, which has selected him as the 2022 recipient of its Alumnus of Distinction Award.
"This prestigious award is presented to an alumnus who attains outstanding career success and professional achievement," reads a Fleming College media release issued on Friday (June 10).
Tyler was born and raised in Peterborough and has a life-long love for cooking. As a toddler, he would watch cooking reality TV shows and began working in restaurants as a teenager.
Advertisement - story continues below
After graduating from Kenner Collegiate, he studied at Fleming College's culinary management and business program and, after graduating in 2011, worked alongside Chef Evan Podd at the Old Bridge Inn in Lakefield to complete his apprenticeship.
In September 2011, he met his future wife Kassy and moved to Oakville, where he worked at three fine dining restaurants for two years before returning to Peterborough with Kassy. The couple now has two young daughters.
In 2013, he began working as sous chef at Rare Grill House under executive chef Brad Watt.
Tyler then become executive chef at Rare Grill House and won two back-to-back Iron Chef competitions (in September 2017 and again September 2018) at the Wednesday Downtown Farmers' Market in Peterborough.
In 2019, after buying Rare Grill House from owners Brad and Katie Watt, Tyler and Kassy renovated the interior of the building and rebranded the restaurant as "Rare" in January 2020 — and then the pandemic hit two months later.
After successfully navigating their restaurant through the pandemic, Tyler and Kassy rediscovered their love of nature and decided they wanted a lifestyle change.
Advertisement - story continues below
In April of this year, they announced they were selling the restaurant and launched "Rare Escape," a venture offering outdoor guided culinary experiences.
In May, as they were preparing to close the restaurant, the couple decided to keep the restaurant and transform the space into Rare Culinary Arts Studio, where they would offer educational seminars, intimate tasting dinners, pop-up food events, community events, and backdoor goods for retail (including frozen meals, preserves, and dehydrated meals for outdoor enthusiasts through their Rare Escape venture).
"Fleming College is proud to have contributed to Tyler's successes over the years," says Fleming College president Maureen Adamson. "His dedication to his craft and community makes him an exemplary alumnus and a great example of what Fleming is all about. We wish him the best of luck in his next adventure and can't wait to see what he achieves next."
Tyler will be honoured with the Alumnus of Distinction Award during Fleming College's Convocation on Friday, June 17th.