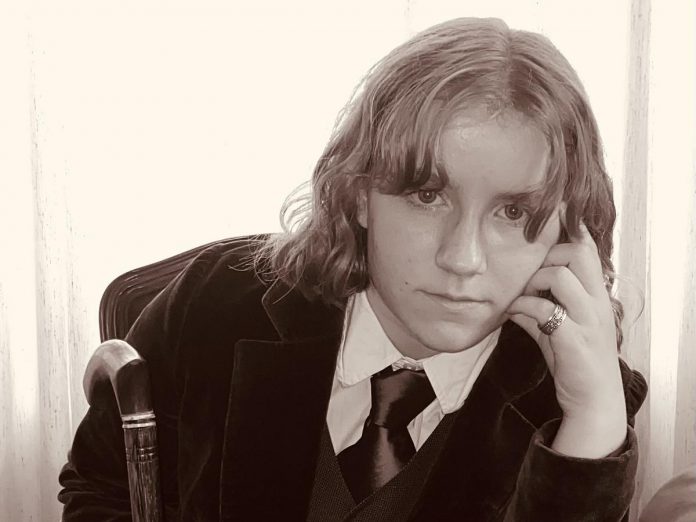 Although the Lakefield Literary Festival is on hiatus until July 2023 because of the pandemic, the festival's annual Young Writers Contest has continued over the past two years — and the winners of the 2022 contest were announced on Friday (June 10).
This year's contest saw 92 entries submitted from local schools across the Peterborough area. A panel of judges chose seven winners in six categories including, for the first time ever, three young writers in a single category.
Grade 11 student Clementine MacLeod from Adam Scott Collegiate Vocational Institute, Grade 12 student Justin Ehlert from Peterborough Alternative & Continuing Education, and Grade 11 student Hailey Cavanagh from St. Peter Catholic Secondary School tied as the winners in the senior fiction category.
Advertisement - story continues below
"This situation was unprecedented," says contest co-organizer Andrew Milner in a media release. "Three works, each exemplifying a very specific literary form (realist linear narrative, epistolary fiction, and metafiction) were exceptionally fine — even brilliant — and we felt we had no choice but to celebrate each, and its writer, on unique artistic terms."
The other winners, all from St. Peter Catholic Secondary School, include Grade 10 student Madeleine Hill for junior non-fiction, Grade 11 student Toula Pappas for senior non-fiction, and Grade 12 student Abigail Auger for senior poetry.
Grade 10 student Kellan MacKenzie, also from St. Peter Catholic Secondary School, won in both the junior poetry and junior fiction categories. Kellan also won the junior fiction category in 2021.
Advertisement - story continues below
Each winner will receive $200, a commemorative plaque, and publication in the festival's e-book, which will be available at a later date on the festival's website at lakefieldliteraryfestival.com.
"The contest provides a space for student voices to be heard and dignified with formalized written detailed feedback to their ideas and writing styles," says contest co-organizer Cynthia Rankin. "Even though it is a writing contest with a set of rules, we provide a safe space for students to be creative, take risks, and experiment with ideas and different forms of writing."
"Of course, students can win cash and prizes but, more importantly, often it takes a contest with a firm deadline and a set of rules to force writers to polish a piece and share it with others."
Advertisement - story continues below
This year's judging panel included Ann Hume, Anne Mansell, Andy Milner, Cynthia Rankin, Lucille Strath, and Joe Webster.
The Lakefield Literary Festival was established in 1995 as a celebration of Margaret Laurence, but has since become a celebration of the rich literary heritage of Lakefield and the surrounding area, including the works of Catharine Parr Traill, Susanna Moodie, and Isabella Valancy Crawford, all of whom lived and wrote in Lakefield.
The festival showcases Canadian authors and promotes the joy of reading and writing among children and adults. The Young Writers Contest was first introduced in 1998.