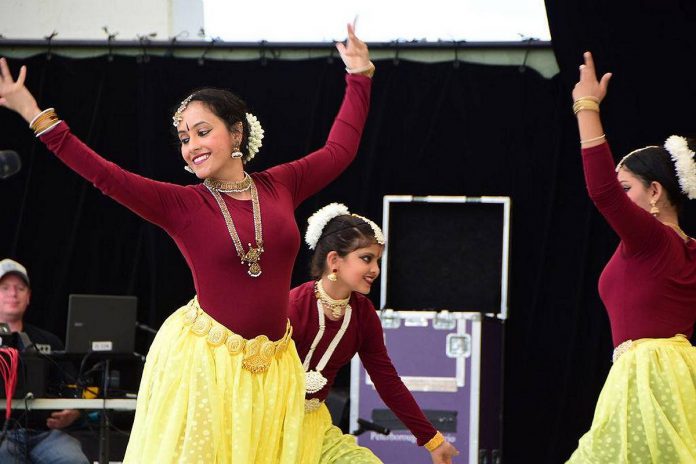 In advance of Canadian Multiculturalism Day on June 27, the New Canadians Centre is launching the first-ever Canadian Multiculturalism Festival in Peterborough.
The week-long festival, which begins on Monday, June 20th and culminates the following Monday on Canadian Multiculturalism Day, will tell the story of our multicultural community through performance, storytelling, film, and food.
Each year, the New Canadians Centre supports over 1,000 people coming from more than 100 countries and speaking more than 70 different languages. Each of them brings unique customs, music, dance, food, sports, and stories to contribute to a vibrant multicultural society.
Advertisement - story continues below
Tweet this quote
"Celebrating multiculturalism in Peterborough creates community and helps people to feel like they belong," says Andy Cragg, executive director of the New Canadians Centre. "We are proud to showcase the richness of experience in our community."
The festival includes the Multicultural Food Crawl at six restaurants in downtown Peterborough: Curry Mantra, Levantine Grill, Hanoi House, Real Thai Cuisine, Dirty Burger, and Milk + Tea. Presented in partnership with the Peterborough Downtown Business Improvement Area, the food crawl includes a multicultural food passport where you will receive a stamp for every $10 you spend between June 20 and July 1.
After collecting six stamps, you can enter your passport in a draw to win Boro gift cards you can use downtown. Passports are available at the New Canadians Centre and any of the particpating restaurants.
There's also Flavours of the World Sampling Day on Saturday, June 25th, where you can visit any of the six restaurants between noon and 7 p.m. and try a sample of their food for free (while supplies last).
With the festival's Try It Series of workshops, you can try your hand at music, dance, cooking, and sports from across the world, including Indian spices (1 p.m. on Tuesday, June 21st at the New Canadians Centre), Peruvian flower making (5:30 p.m. on Tuesday, June 21st at the New Canadians Centre), taekwondo (5:30 p.m. on Wednesday, June 22nd at King Edward Park), Ethiopian cooking (6 p.m. on Thursday, June 23st on Zoom), and Zumba (6 p.m. on Friday, June 24th on the Silver Bean Cafe's patio in Millennium Park).
Register online for the Try It workshops at nccpeterborough.ca/multiculturalismfestival and, for the virtual Ethiopian cooking workshop, pick up your ingredient kits at the New Canadians Centre on June 20, 21 or 22.
Advertisement - story continues below
The festival also features the Cultural Fusions Video Series, where the New Canadians Centre is bringing dancers and musicians together to create unique pieces that showcase their craft and culture. The performances will be screened in July.
Two films are also being screened online during the festival in partnership with the ReFrame Film Festival. The 2021 feature documentary The Story Won't Die is an inspiring and timely look at a young generation of Syrian artists who use their work to protest and process what is currently the world's largest and longest ongoing displacement of people since World War II. The 2021 short film The Magic of Beginnings tells the story an ESL teacher at Thomas A. Stewart Secondary School in Peterborough who learns Arabic to make the newcomers in her class feel at home — including filmmaker Shahed Khaito.
To receive a link to view these films for free between June 20 and 27, register at nccpeterborough.ca/multiculturalismfestival.
VIDEO: "The Story Won't Die" trailer

On Sunday, June 26th at 2 p.m., the New Canadians Centre is hosting a reading by author and illustrator Casandra Lee of her children's book Building A Home, commissioned and published by the New Canadians Centre.
The book follows the journeys of six children from Syria, Kazakhstan, Mexico, and Pakistan who are now living, playing, and going to school in Nogojiwanong-Peterborough.
The book reading will be followed by some creative art-based activities for children and families. Register at nccpeterborough.ca/multiculturalismfestival to participate.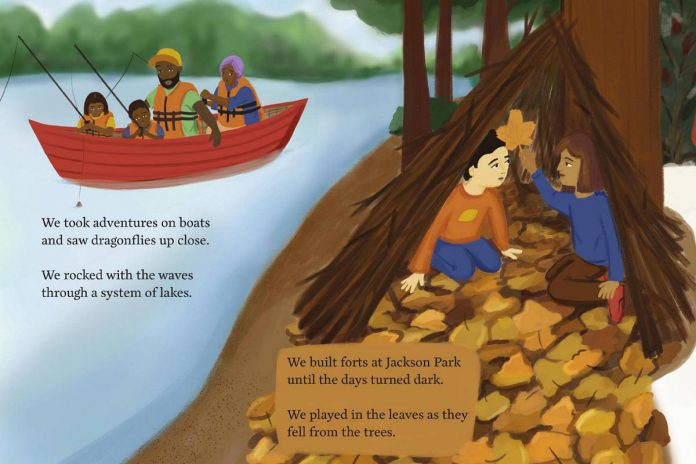 The festival will close on Monday, June 27th with a multiculturalism panel discussion with Trent University professors Mohmin Rahman and Feyzi Baban and New Canadians Centre executive director Andy Cragg.
They will discuss immigration in Canada, local responses to immigration, and perspectives on multiculturalism in Canada and Europe.
Register at nccpeterborough.ca/multiculturalismfestival for the link to the panel discussion.
kawarthaNOW is proud to be a media sponsor of the Canadian Multiculturalism Festival.