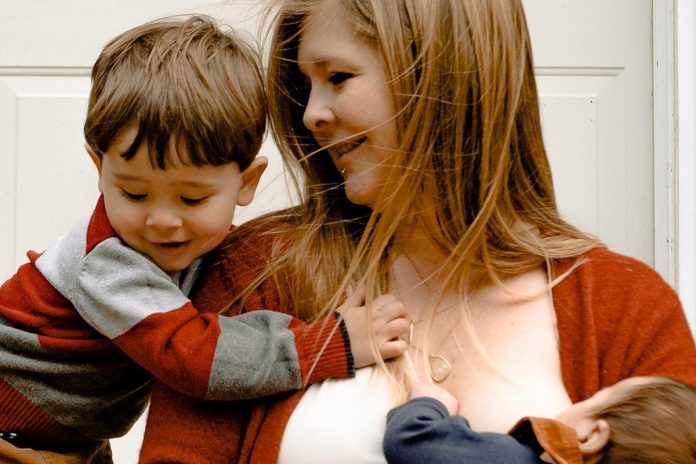 The YWCA Challenge for Mom has raised $31,546.11 to support YWCA Peterborough Haliburton's core programs serving women and children affected by gender-based violence.
The fundraiser, which took place in May during the week leading up to Mother's Day, will support the charitable organization's programs that receive only partial government funding, including Crossroads Shelter, Haliburton Emergency Rural SafeSpace (HERS), Family Court Support, Transition Support, Nourish, and more.
Like most women's shelters in Ontario, YWCA Peterborough Haliburton relies on annual fundraising initiatives to cover basic operating costs.
Advertisement - story continues below
Tweet this quote
"Locally, the need for emergency support has increased by 30 per cent since the pandemic began," explains YWCA's Ria Nicholson in a media release. "With the rising cost of living, women trapped in violent situations — particularly mothers — have even fewer options available than before."
Participants in the fundraiser included Tammy Keller, who lost her daughter to domestic violence in 2011.
"I want to make sure that women still have places like the YWCA to turn to in their darkest times," Keller says.
Advertisement - story continues below
Local businesses also contributed to the fundraiser, offering prizes in a draw for participants who raised $250 or more. Euphoria Wellness Spa and Swish Maintenance Ltd. donated a self and home care prize valued at $800, Leon's Peterborough donated a décor prize valued at $750, and Ashburnham Alehouse, Primal Cuts, Morello's Your Independent Grocer, and Millbrook Mercantile donated a foodie prize valued at $475.
Prize winners were notified personally following the May 31 draw. Debbie Nayler won the self and home care prize, Liz Lambert won the décor prize, and Kelly Medhurst won the foodie prize.
The 2022 YWCA Challenge for Mom was sponsored by y Ontario Insurance Network and Baker Tilly, along with local media sponsors kawarthaNOW, Move 99.7, Pure Country 105, Freq 90.5, PTBOTODAY.ca, Oldies 96.7, Peterborough This Week, and The Peterborough Examiner.
If you or someone you know needs support, contact the YWCA's 24-hour support and crisis line at 1-800-461-7656 or text 705-991-0110. For more information about YWCA Peterborough Haliburton programs and services, visit ywcapeterborough.org/