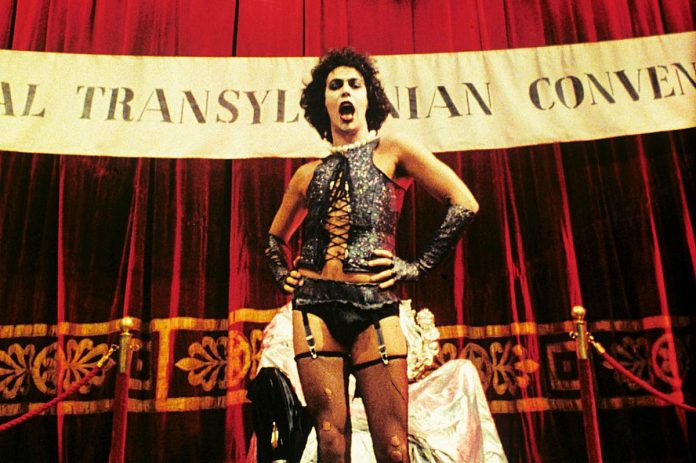 This week is the Trent Hills Pride Festival, organized by the Trent Hills Queer Collective to celebrate diversity, and the week's festivities include a special screening of The Rocky Horror Picture Show at the Aron Theatre Co-op in Campbellford on Thursday night (June 23).
The 1975 musical comedy film, based on the 1973 musical stage production of the same name, is a parody tribute to science fiction and horror B movies and stars Tim Curry as Frank N Furter, Richard O'Brien as Riff Faff (O'Brien also wrote the original music), Susan Sarandon as Janet Weiss, Barry Bostwick as Brad Majors, Patricia Quinn as Magneta, and Meat Loaf as Eddie.
Although a box office failure, the film quickly developed a cult following, with audiences attending (often midnight) screenings dressed in costumes, parroting the dialogue, and dancing to the music. In particular, members of the LGBTQ2S+ community embraced the film's themes of diversity and sexual liberation.
Advertisement - story continues below
The June 23rd screening at the Aron is a fundraiser for Trent Hills Pride, and attendees are encouraged to dress up as their favourite character, dance to the songs, and wear party hats during the happy birthday scene.
A special guest will also be joining the screening: actor J.P. Baldwin of Stirling Festival Theatre, who plays Frank N Furter in the theatre's production of the stage musical from July 7 to 24.
Tickets are $23 for assigned seating and are available at arontheatre.com. Doors open at 6:30 p.m. with the film beginning at 7 p.m. A cash bar will be available.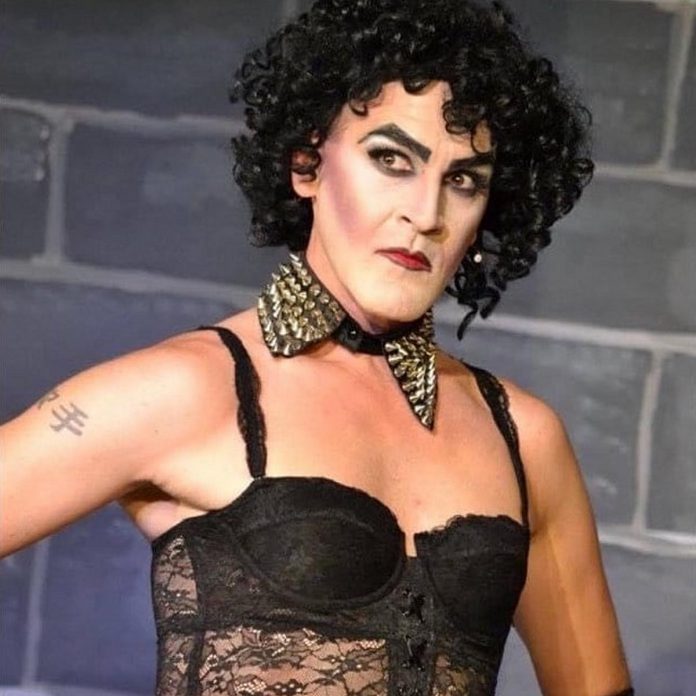 Thursday's screening follows the unveiling on Monday of the Pride Bench at 66 Bridge St. East in Campbellford, and is the first of several events during the Trent Hills Pride Festival.
On Friday, June 24th, drag queens take over McGillicafey's Pub & Eatery (13 Bridge St. N., Hastings, 705-696-3600) from 7 to 10 p.m. Reservations are recommended.
On Saturday, June 25th, all branches of the Trent Hills Library are hosting Drag Storytime featuring drag queens Betty Baker and Madeleine Hemel. They'll be at the Hastings Library at 10 a.m., the Warkworth Library at 11 a.m., and the Campbellford Library at 12 p.m. All ages are welcome. To reserve your spot, email hastingslibrary@trenthills.ca, warkworthlibrary@trenthills.ca, or trenthillslibrary@trenthills.ca.
Advertisement - story continues below
Also on Saturday, a Pride Party takes place from 2 to 6 p.m. at the Campbellford Fairgrounds at 315 County Road 38. Trent Hills Mayor Bob Crate will officially open the festivities, which will be hosted by Peterborough drag queen Sahira Q, with appearances by Betty Baker, also from Peterborough, Cobourg's Madeleine Hame, and Ontario-based drag queen Banshii Waylon.
There will also be performances by Thomas Vaccaro, artistic director of the Peterborough Academy of Circus Arts, and visual artist and musician Dimitri Papatheodorou, whose band The NorthLumberLads will be performing along with local band The Blue Rigby's.
A children's tent will include paint-your-own cookies from Anita's Creations (who will also be providing decorated Pride cookies to attendees), and face painting by fabric artist Ixchel Suarez. There will also be old-fashioned children's games, including rope skipping, badminton, an egg and spoon race, and more.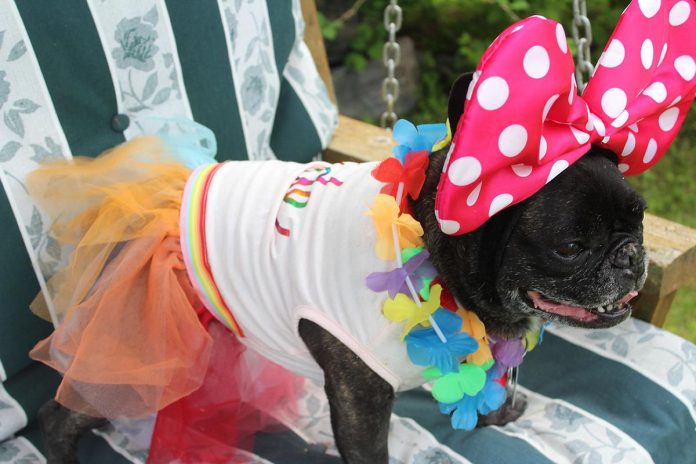 Attendees are encouraged to bring their own chairs. Water, pop, hot dogs, and nachos will be available for sale.
On Sunday, June 26th, a Pride Car-avan will leave from the Campbellford Fairgrounds at 1 p.m., followed by a Pride Picnic in the picnic area behind the arena from 2 to 6 p.m. (bring your own food and beverages).
For more information about Trent Hills Pride, visit www.trenthillspride.ca