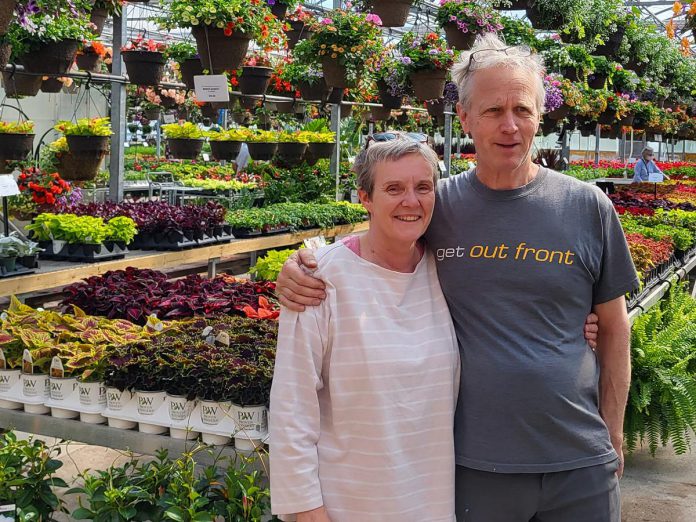 After 34 years in business, Elyn and Peter Green are closing the doors at The Greenhouse on the River in Douro-Dummer on Thursday (June 30).
The Greens made the decision earlier this year to retire from their popular greenhouse business, located on the Otonabee River just south of Lakefield at 4115 County Road 32.
"This wasn't a sudden decision on our part and it wasn't an easy one," the couple writes in a message to customers. "For 34 years we've loved preparing each Spring's blooms and baskets. More than that, we've thoroughly enjoyed the opportunity to share them with you — our loyal group of dedicated gardeners."
Advertisement - story continues below
"Most especially, during these last few years, we recognized that it was your kindness and support that made the Greenhouse on the River such a wonderful experience. But also, that the time had come to move on, and hand the reins over to someone new."
That "someone new" is Robyn Jenkins of Lakefield Flowers and Gifts, who will take over the business as of July 1 with the new name Charlea's Riverside Gardens.
"Charlea is pronounced the same as Charlie, which is my middle name and my dad's name," Jenkins writes on Facebook, adding she is keeping "River" in the name "as part of the history of this wonderful business."