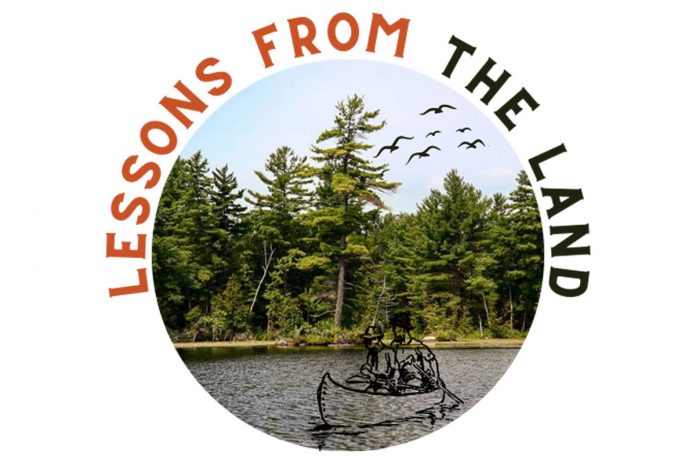 On Canada's 155th birthday, the New Canadians Centre and community partners in Nogojiwanong-Peterborough are hosting a day described as a "reflection, education, and commitment towards healing our relationship with the land and with Indigenous Peoples."
The family-friendly "Lessons from the Land – Building Bridges towards Reconciliation", which takes place from 9 a.m. to 3:30 p.m. on Friday, July 1st at the pavilion in Beavermead Park at 2011 Ashburnham Drive, features land-based activities and Indigenous teachings included guided medicine walks, traditional games and activities, songs and dances from the land and drum teachings, and beading circle and teachings.
The day begins with a welcome from Janet McCue, the lead singer with the Wishkiigomang Hand Drummers from Curve Lake, and her sister Linda McCue.
Advertisement - content continues below
The first of two 90-minute guided medicine walks through Beavermead Park follows, led by Caleb Musgrave (head instructor from Canadian Bushcraft) and Patricia Wilson (community conservation coordinator at Kawartha Land Trust and founder of Diverse Nature Collective).
The walks, which begin at 9 a.m. and 1 p.m., are limited to 30 participants each. Advance registration is required. Meet at the Beavermead Pavilion at the sign-in time (8:45 a.m. for the morning walk and 12:45 p.m. for the afternoon walk) and ensure that you bring good walking shoes, sun protection, and water.
For those not participating in the guided medicine walks, there are two morning and afternoon activities at the Beavermead pavilion.
From 9:30 to 11:30 a.m., Rachel Gilham from Pathway to Stewardship & Kinship will lead traditional games and activities. All materials will be supplied.
From 1 to 3:30 p.m., Nimkii Osawamick of Dedicated Native Awareness (DNA Stage) will be leading a beading circle and sharing teachings. Participants can make a friendship bracelet to give to an Indigenous friend to build new bridges. All materials will be supplied.
From 12 to 1 p.m., Osawamick — a world-renowned hoop dancer, champion dancer, and drummer and singer — will also be leading "Songs & Dances from the Land – Drum Teachings". Attendees are reminded to respect the drum and dancers' regalia and not to touch them or photograph them without permission.
"Lessons from the Land" attendees can also pick up a free Strawberry Beading Kit from Cedarlilie Bead Shop, owned and operated by Abenaki and French-Canadian artist Dominique O'Bonsawin, and follow a video tutorial by O'Bonsawin on how to create a beaded strawberry pin. The kits are available between 9 a.m. and 3:30 p.m. while supplies last.
VIDEO: Strawberry Pin Beading Tutorial

Advertisement - content continues below
While all activities during "Lessons from the Land" are family friendly, children should be accompanied by a caregiver. Bring your own chair or blanket as activities will be conducted on the grass as much as possible. Also bring a reusable water bottle and a litter-less lunch and snacks (while there is a water fountain on-site, there will not be any food or drink vendors at this event).
As part of "Lessons from the Land", the New Canadians Centre has partnered with the ReFrame Film Festival to present a free virtual screening from July 1 to 7 of two powerful films on the topic of reconciliation.
"Honour to Senator Murray Sinclair", directed by Alanis Obomsawin, presents the speech given by the chair of the Truth and Reconciliation Commission when he accepted the WFM-Canada World Peace Award, interspersing the heartbreaking testimonies of former students imprisoned at residential schools.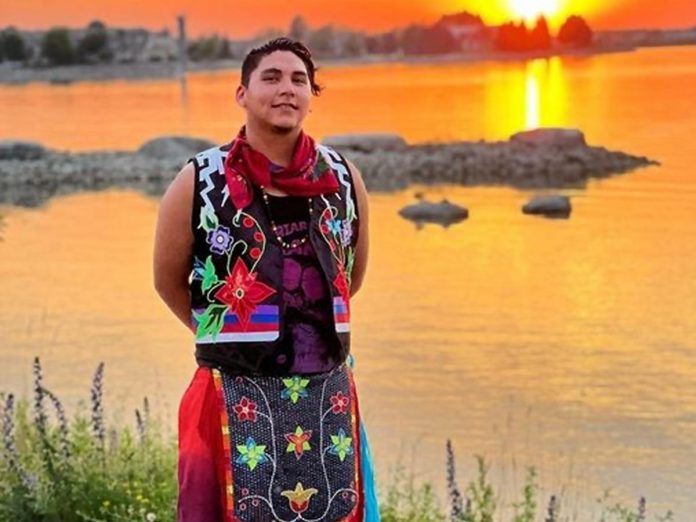 "Gaamominik – One Woman's Journey to Find the Bits and Pieces", directed by Hannah Lemelin, tells the story of Gaamominik (Karen Watts), an Odawa survivor/storyteller from Wiikwemkoong Unceded Territory on Odawa Mnis (Manitoulin Island) who was stolen from her biological family by their landlord before the age of four and grew up in Toronto with an assumed name and identity before reclaiming her true identity and culture in her mid-twenties.
"Lessons from the Land" is made possible through the support of the Government of Canada, Canadian Bushcraft, Dedicated Native Awareness (DNA Stage), Community Race Relations Committee of Peterborough, Pathway to Stewardship & Kinship, Camp Kawartha, Kawartha Land Trust, Diverse Nature Collective, ReFrame Film Festival, and Silver Bean Cafe.
For more information, visit nccpeterborough.ca/lessons-from-the-land/.