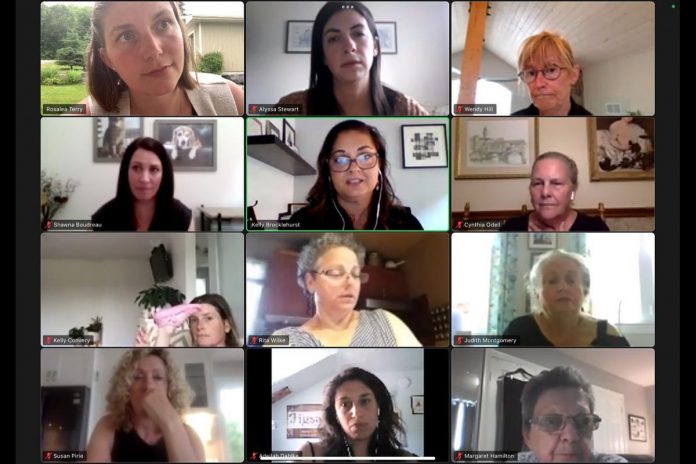 At its second virtual meeting this year, 100 Women Peterborough has chosen YMCA Strong Communities to receive what is expected to around $9,000 in donations.
A collective philanthropy group, 100 Women Peterborough met on Zoom last Tuesday (June 21) to raise funds for an organization in need. Prior to the pandemic, the group met in person four times a year, with each of the members committing to donate $100 at each meeting. The group has been meeting virtually during the pandemic, with attendance at meetings optional in recognition of the financial impact of the pandemic on some members.
Whether meeting in person or virtually, the group hears presentations from three organizations randomly drawn from a larger list of organizations nominated by the group's members. The organization receiving the most votes from members receives the donations contributed by the group's members.
Advertisement - story continues below
The three organizations that presented to 100 Women Peterborough at Tuesday's virtual meeting were YMCA Strong Communities, the Peterborough Humane Society, and the Fleming College Student Bursary Program, with YMCA Strong Communities chosen by majority vote to receive the funds.
A fundraising campaign of the YMCA of Central East Ontario, YMCA Strong Communities campaign raises funds to improve and enrich the lives of thousands of children, adults, seniors, and families in the region. The charitable organization has seen a significant decrease in revenues during the pandemic, with membership declining by 52 per cent.
"The YMCA of Central East Ontario is thrilled to be selected as the recipient in support of 100 Women," says Kelly Brocklehurst, general manager of the Balsillie Family Branch in Peterborough. "This generous donation will make a positive impact on the many children and families who depend on us."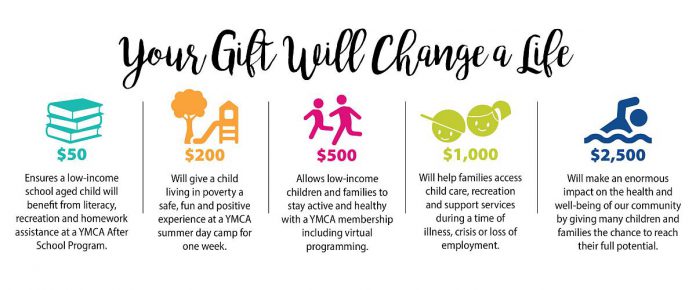 Tweet this quote
Funds raised by the YMCA Strong Communities campaign help those facing financial barriers to have access to YMCA programs and services including licensed child care, youth mental health support, recreational programs, digital literacy for seniors, and health and fitness memberships for all ages. In 2020 and 2021, the YMCA provided over $450,000 in financial assistance.
"Families have been impacted significantly during the pandemic and there have been lasting effects from the lockdowns," says Rosalea Terry, one of the founding members of 100 Women Peterborough. "Having resources like the YMCA are essential to our community. 100 Women Peterborough is proud to continue to pay it forward and give back collectively to foster these types of programs while also promoting female philanthropy locally."
The collective philanthropy movement began in the United States in November 2006, when Karen Dunigan of Michigan formed the "100 Women Who Care" group. After their first meeting, the women raised over $10,000 for the purchase of 300 new baby cribs for a local organization.
Advertisement - story continues below
The movement has grown over the past 16 years to include groups of men, women, youth, and children around the world, with more than 210 chapters in Canada alone.
Since its formation, 100 Women Peterborough has collectively donated more than $140,000 to 17 local organizations: Hospice Peterborough, Peterborough Youth Unlimited, One Roof Warming Room, New Canadians Centre, Cameron House, Five Counties Children's Centre, Casa De Angelae, Lakefield Animal Welfare Society, Community Care Peterborough, Kawartha Sexual Assault Centre, Community Counselling and Resource Centre, Peterborough Pregnancy Support Services, Heads Up for Inclusion, Kawartha Youth Orchestra, Peterborough GreenUP, Bridges Peterborough, and YMCA Strong Communities.
Women interested in joining 100 Women Peterborough should visit www.100womenptbo.ca for more information.