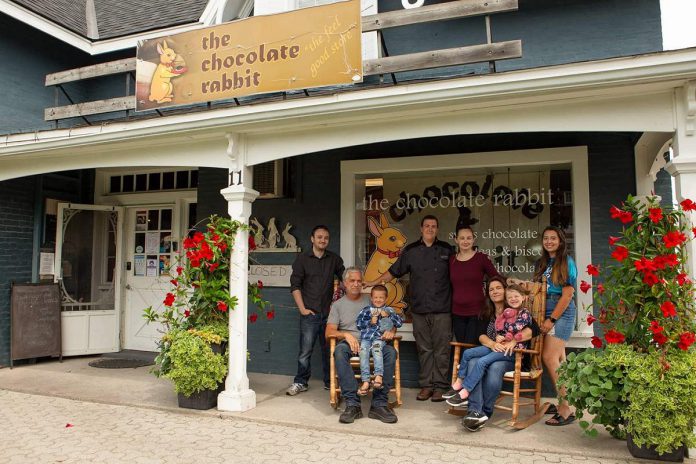 The Chocolate Rabbit in Lakefield is opening a second location in Bancroft.
The shop is located at 16 Bridge Street West, in the building formerly occupied by the Fudge Factory & Emporium.
The Chocolate Rabbit in Bancroft will be hosting its official grand opening on the Canada Day weekend.
Advertisement - content continues below
During the grand opening, they will be offering special treats, free samples (while supplies last), and 10 per cent off chocolate from 10 a.m. to 5 p.m. on Friday and Saturday.
The Lakefield location at 11 Queen Street was founded in 2005 by Lois MacEachen. Offering specialty chocolates and treats handcrafted on site, it became a signature shop for downtown Lakefield.
In 2021, MacEachen decided to retire and turned over the reins to Lakefield locals Elaine and Scot Webster and their family.