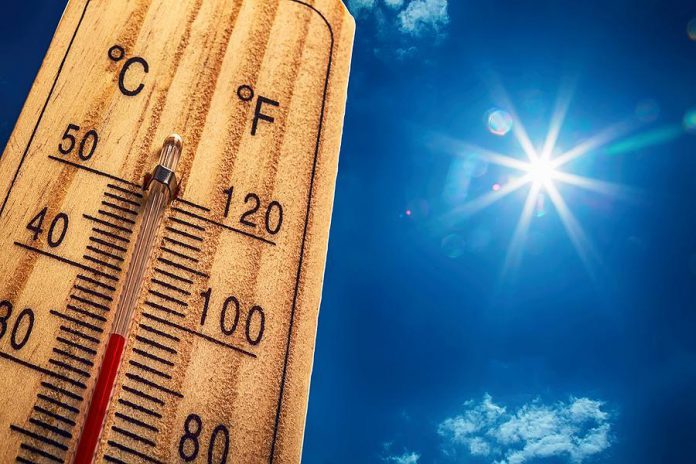 Environment Canada has issued a heat warning for most of the greater Kawarthas region for Tuesday and Wednesday (July 19 and 20).
The heat warning is in effect for Peterborough County, Kawarthas Lakes, Northumberland County, and Hastings County.
Hot and humid conditions are expected Tuesday and Wednesday, with daytime high temperatures reaching near 31°C and humidex values in the upper 30s. Tuesday's overnight low near 20°C will provide little relief from the heat.
Advertisement - content continues below
Slightly cooler temperatures are expected by Thursday.
Hot and humid air can also bring deteriorating air quality and can result in the Air Quality Health Index approaching the high-risk category. Symptoms of heat illness including dizziness or fainting, nausea or vomiting, rapid breathing and heartbeat, extreme thirst, and decreased urination with unusually dark urine. The effects of heat illness including swelling, rash, cramps, fainting, heat exhaustion, heat stroke, and the worsening of some health conditions.
Keep your house cool. Block the sun by closing curtains or blinds. Seek a cool place such as a tree-shaded area, swimming pool, shower or bath, or air-conditioned spot like a public building. Never leave people or pets inside a parked vehicle.
In Peterborough, One Roof Community Centre at 99 Brock Street will be open extended hours from 1 to 9:30 p.m. on Tuesday and from 8:30 a.m. to noon and 1 to 9:30 p.m. on Wednesday. A lunch meal will be served between 1 and 2 p.m. Outdoor water bottle filling stations are available at Beavermead Park, Eastgate Park, and the Peterborough Marina, as well as at the Peterborough Public Library from 10 a.m. to 8 p.m.