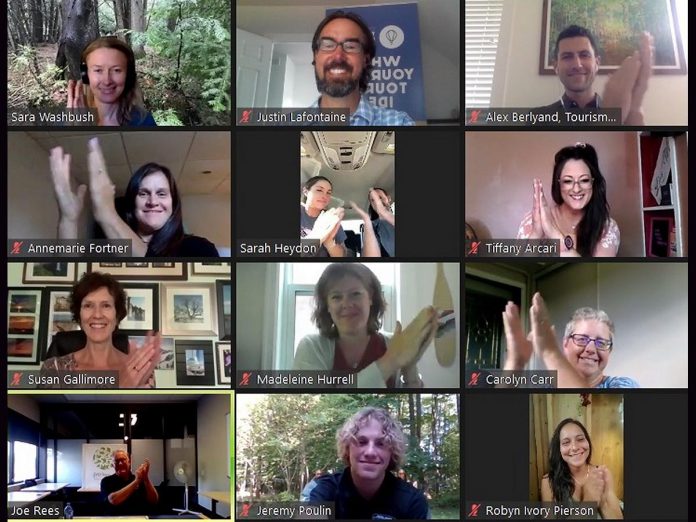 Six entrepreneurs in the city and county of Peterborough have each been awarded a $3,000 seed grant and mentorship to help them get started with their new tourism ideas under the inaugural Peterborough & the Kawarthas "Spark" Mentorships & Grants Program.
The non-profit Tourism Innovation Lab at the University of Windsor first launched the program in Windsor-Essex in 2018, and it has since expanded to more than 20 regions in Ontario and British Columbia — including in Peterborough this past May.
The goal of the program is to find, foster, and support new tourism ideas that will enhance current offerings, address gaps or challenges, motivate travel and longer stays, and increase year-round visits. Program organizers are especially interested in experiential and sustainable culinary tourism and agritourism tourism ideas as well as ideas that address the shoulder season.
Advertisement - content continues below
The Peterborough & the Kawarthas program received 16 applications, with the top five from the City of Peterborough and the top five from the County of Peterborough being invited to present their new tourism ideas at virtual pitch sessions. Judge panels of local partner representatives and tourism innovators from outside the region selected three winning applicants from the city and from the county.
The three winners for the City of Peterborough are Kassy Scott of Rare Escape, Polina Ratnichkina of Camping Equipment Rentals, and Luke Farley of Big Top Productions (Buskers Fest). The three winners for the County of Peterborough are Sarah Heydon of The Pearly Acre (Bunkie Resort), Jeremy Poulin of Red Mill Maple Syrup, and Robyn Ivory Pierson of Indigenously Infused.
The "Spark" program is led by the Tourism Innovation Lab in collaboration with Peterborough & the Kawarthas Tourism, a division of Peterborough & the Kawarthas Economic Development (PKED) and the official destination marketing organization for the City and County of Peterborough.
Advertisement - content continues below
"It's a privilege to work with these six local tourism innovators and our team looks forward to assisting and promoting these businesses as they grow," says Joe Rees, director of tourism for Peterborough & the Kawarthas Economic Development, in a media release. "We are excited by the prospect of supporting the development of new tourism products which will add more attractive options for visitors to our region."
In addition to seed funds, mentorship, and additional partner support, selected applicants gain access to a network of tourism innovators, entrepreneurs. and leaders across the province.
For more information, visit www.tourisminnovation.ca/peterborough.