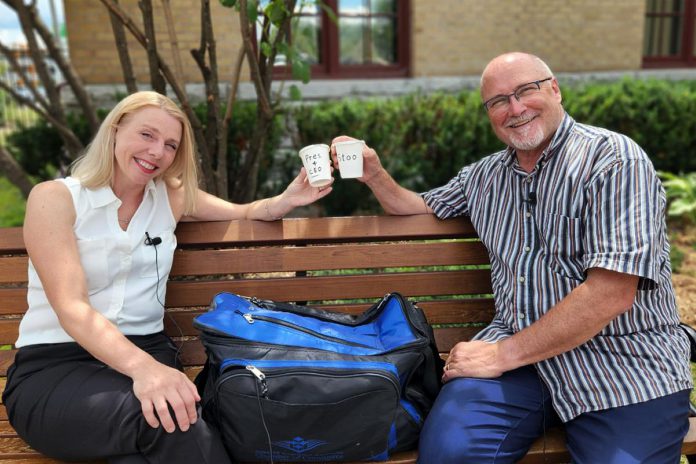 Sarah Budd, the former long-time CEO of Habitat for Humanity Peterborough & Kawartha Region, has been named the new president and CEO of Peterborough and the Kawarthas Chamber of Commerce.
She will be joining the Chamber on Monday, September 12th as she prepares to take the reins from Stuart Harrison, who will be retiring on October 31 after 20 years in the role.
"I've watched Sarah's work at Habitat for Humanity for many years, and I think her enthusiasm and leadership at Habitat will work equally well here at the Chamber," Harrison says in a media release. "She's inheriting an awesome team and she'll fit right in."
Advertisement - story continues below
Born and raised in Lakefield, Budd went to high school in Peterborough at Kenner Collegiate before obtaining a bachelor's degree in English language and literature at the University of Waterloo. She was national sales and marketing manager for a boutique store chain and then ran her own business in Peterborough for four years.
In 2007, Budd became the CEO of Humanity Peterborough & Kawartha Region and led the non-provit organization that builds and renovates affordable homes for almost 15 years.
She oversaw the organization's inclusion of the City of Kawartha Lakes and the Haliburton Highlands in its service area, the growth of the organization from five staff building one home a year to 40 staff building more than 40 homes a year, and the expansion of the organization's ReStores — non-profit home improvement and building supply stores that accept and resell gently used items to support the work of the organization — from one store to three stores.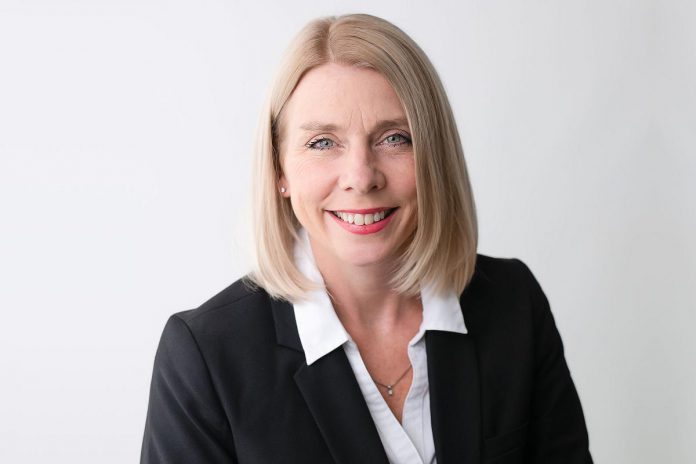 Budd also led Habitat for Humanity Canada's first-ever multi-residential development at Leahy's Lane in Peterborough.
She left the organization in October last year and joined RBC in Lakefield.
Last October, Budd was named citizen of the year by the Lakefield-based Kawartha Chamber of Commerce and Tourism, just after that Chamber merged with the Greater Peterborough Chamber of Commerce to become the Peterborough and the Kawarthas Chamber of Commerce.
Advertisement - story continues below
Tweet this quote
"It was Sarah's enthusiasm to really want to listen and work with businesses, at all levels, that put her above the rest of the candidates," says Allison Selderer, co-chair of the Chamber's interim board, with co-chair Mary Brown adding "We knew that finding the right person to replace Stuart would be somewhat daunting, but Sarah's background and experience are a perfect fit."
Budd says she is "beyond thrilled" to take over the reins as the Chamber's president and CEO.
"I personally want to thank Stu for all his dedication and hard work over the last 20 years," Budd says. "I am committed to bringing our membership, board of directors, and community leaders together to not only continue to build a strong, resilient business environment, but also a stronger more connected community as well."