2022 marks the 20-year anniversary of Habitat for Humanity Peterborough & Kawartha Region. Since 2002, the regional affiliate of Habitat for Humanity Canada has helped 82 local families achieve strength, stability, and self-reliance through affordable homeownership.
One way the non-profit charitable organization supports its work is through their Habitat ReStores — non-profit home improvement and building supply stores that accept and resell new and gently used building materials, furniture, appliances, and home décor items.
Whether you're decluttering a book collection, renovating a kitchen, or looking for a new home for furniture, donating to a Habitat ReStore is a socially conscious decision to support affordable housing.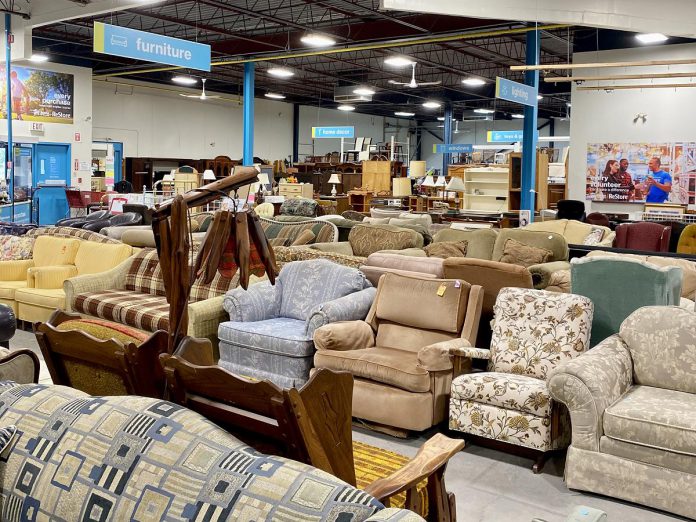 Tweet this quote
"The ReStores fund our operations," says Communications and Donor Services Manager Jenn MacDonald. "That means any cash donations that come in directly support our build projects."
Habitat for Humanity Peterborough & Kawartha Region operates three ReStores: one in Lindsay at 55 Angeline Street North and two in Peterborough at 550 Braidwood Avenue and 300 Milroy Drive. All locations are open Monday to Saturday from 10 a.m. to 5 p.m.
"We have appliances, furniture, home building materials, lighting, electronics, home decor, books, media — all that good stuff," MacDonald says. "There's a lot you can find at a Habitat ReStore."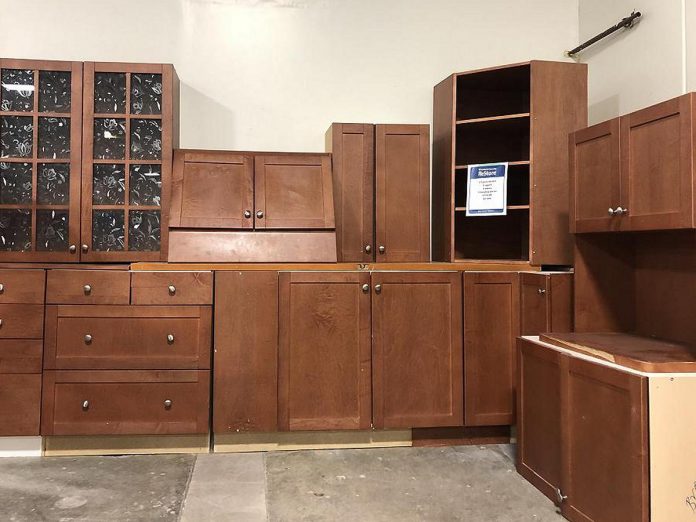 You can donate to ReStores in ways you might not be aware of, such as through the Kitchen Salvage Program.
Residents of the City and County of Peterborough, the City of Kawartha Lakes, and Haliburton Highlands who are doing renovations can arrange for a skilled team of experienced "salvagers" to come in to remove building materials such as windows, cabinets, and doors, for free.
"These larger items are often highly requested at the ReStores," MacDonald explains. "They leave the stores quite quickly and are a good source of revenue for the organization."
For people doing their own home renovations, having an experienced team come right into their homes to remove larger, unwanted items can be helpful. It is also a good opportunity to make sure the fixtures are removed securely and without damage, so they remain in good condition for resale at the ReStores. To arrange a salvage, please contact Habitat for Humanity Peterborough & Kawartha Region's Procurement Manager Mario Zambonin at mario@habitatpkr.ca or call 705-927-0312.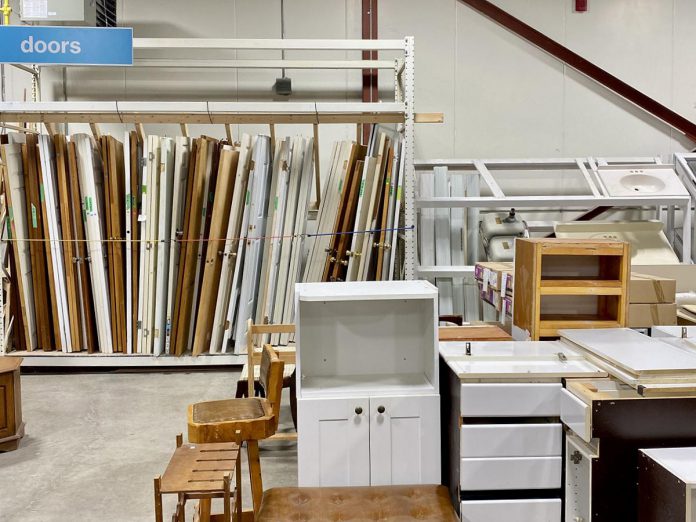 Tweet this quote
During the height of the pandemic, there was a fee for the pick-up service as Habitat had to outsource the service to a third-party company for health and safety reasons. However, the pick-up service is back to being free of charge now that Habitat workers are managing the service again.
MacDonald encourages people who want to arrange a donation pickup for larger items to call the Procurement Department at 705-874-3458 or email truck@habitatpkr.ca, as there are standards for what donations can be accepted.
People may also not be aware that Habitat ReStores also accepts donations of materials for recycling instead of resale.
"It doesn't necessarily have to be sold," MacDonald explains. "We can offer recycling programs that also create revenue for us to put into our programs."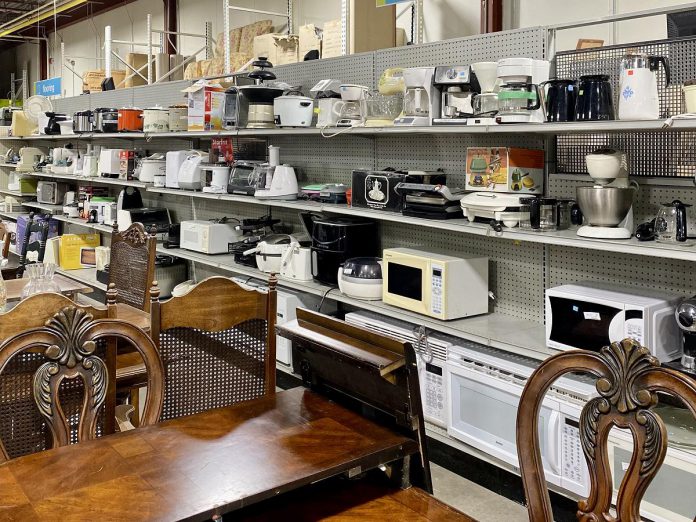 Tweet this quote
ReStores can accept electronic waste as well as scrap metal. This waste is then recycled, easing the burden on landfills, and Habitat for Humanity uses the alternative form of revenue to further support their local build projects.
"Our main mission at Habitat is to help local families and now individuals have access to safe, decent, and affordable homeownership," explains MacDonald. "We build and rehabilitate homes in the Peterborough and Kawartha Region, and invite those interested to apply to be a homeowner."
If you don't have items to donate to a Habitat ReStore, you can also support the organization by shopping there. For the rest of this year, Habitat ReStores are running a promotion to celebrate the organization's 20-year anniversary. People who go into the store on the 20th day of the month and spend over $100 will get a $20 coupon for their next purchase.
ReStore locations
View a larger version of this map.
Tweet this quote
Anyone who cannot make it to a ReStore in person is welcome to call or message a Habitat ReStore, and a worker will let them know what is in stock if they are looking for a specific item.
"We can help them virtually," MacDonald says. "We can walk through the stores to find a desired item, and even send photos and dimensions. We offer that service for folks who maybe don't want to come into the store directly."
Habitat for Humanity Peterborough & Kawartha Region's three Habitat ReStores are more than just home improvement and building supply stores. Whether you have items to donate or whether you are shopping for affordable items for your own home, you will know you are helping local families achieve their dream of affordable homeownership.
For more information about Habitat ReStores, visit habitatpkr.ca/restores/. For more information about Habitat for Humanity Peterborough & Kawartha Region, including volunteer opportunities, visit habitatpkr.ca.
This branded editorial was created in partnership with Habitat for Humanity Peterborough & Kawartha Region. If your business or organization is interested in a branded editorial, contact us.