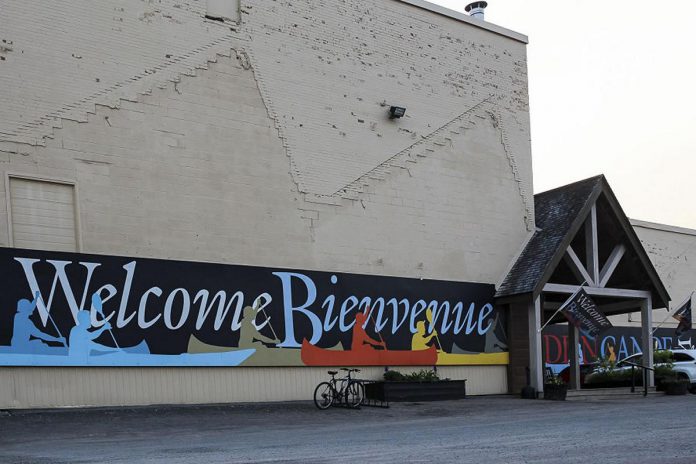 You only have a few days left to visit The Canadian Canoe Museum at 910 Monaghan Road, with the museum closing the doors for good at 4 p.m. on Labour Day.
The museum will open again next summer at its new $40-million waterfront facility currently under construction at 2077 Ashburnham Drive on the shores of Little Lake.
The museum first opened at its Monaghan Road location, previously the head office of the Outboard Marine Corporation, in 1997.
Advertisement - content continues below
Tweet this quote
"It will be bittersweet to see visitors walk through our red doors one final time," says executive director Carolyn Hyslop in a media release. "This building holds more than 25 years' worth of memories and has served us well, allowing us to grow and evolve into the dynamic museum we are today."
"That said, closing our current location marks a significant milestone in our project timeline and brings us one step closer to the water's edge. We are all looking forward to moving into a purpose-built facility on the water, which will allow us to expand our offerings in ways that are not possible here at 910 Monaghan Road."
Designed by Peterborough's Lett Architects Inc., the museum's new facility is being constructed on a five-acre site just east of the Trans Canada Trail connecting Beavermead Park with Roger's Cove. The two-storey, 65,000-square-foot building will feature a new collection hall that will allow for all of the museum's collection of more than 600 watercraft and 500 paddles to be on display.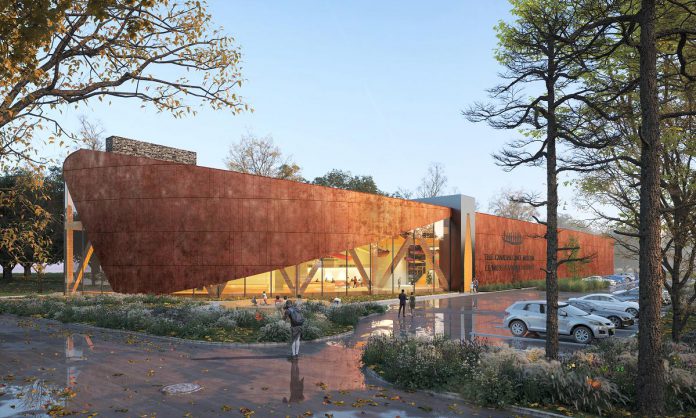 Advertisement - content continues below
The museum's new facility will also include a new suite of exhibits, a lakefront events and education space, an artisan and canoe building studio for hands-on learning, a library and research room, and a café with a fireplace and outdoor terrace.
The Canadian Canoe Museum's Monaghan Road location is open from 10 a.m. to 4 p.m. until Monday, September 5th.
After the museum closes, staff will disassemble the galleries, prepare all watercraft and small artifacts, pack up the museum's archives including library and offices, design and develop the new exhibits for the new location, and continue fundraising.
On Thursday, September 8th from 7 to 9 p.m., the museum will host "25 Years of a Museum in the Making: Yesterday, Today, and Tomorrow," a free virtual storytelling event that will be livestreamed on Zoom from the museum's galleries, where some of the museum's long-time supporters will share stories of their involvement with the museum.
Speakers will include James Raffan, Vicki Grant, Dale Standen, Mike Harrington, Jeremy Ward, Phyllis Williams, Bill Lockington, and Carolyn Hyslop.
To register, visit canoemuseum.ca/25-years.