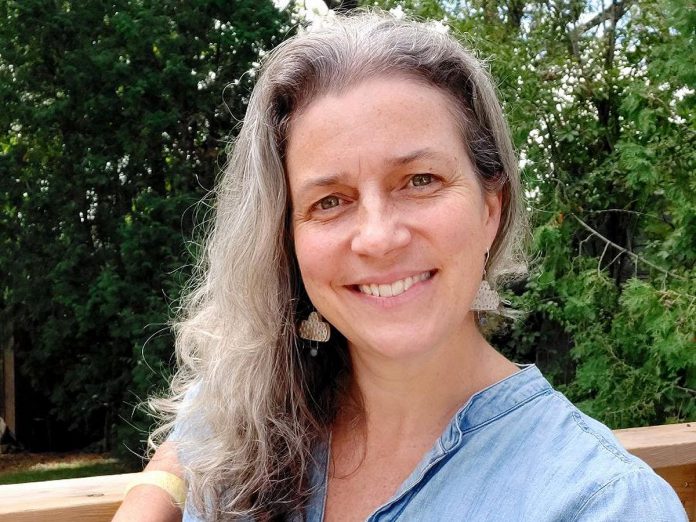 Leslie Menagh is the new interim director of Artspace, the non-profit artist-run centre in downtown Peterborough, effective Monday, September 19th.
The organization's board of directors made the announcement on Friday (September 9). Artspace had been seeking an interim director since December 2020, when previous director John Lockyer left the position.
Menagh is best known as the founder of the social enterprise Madderhouse Textile Studios, a workshop and professional development space for textile and fibre artists which shifted into garment design and production during the pandemic.
Advertisement - content continues below
As well as being a social entrepreneur, Menagh is an arts administrator, artist, craftsperson, and curator. She holds a Bachelor of Fine Art from NSCAD University.
After being closed during August, Artspace's gallery at 378 Aylmer Street is reopening this Saturday (September 10) from 12 to 4 p.m. with "Port Monteau," a series of new video and sculpture works by Toronto based-artist Mikiki.
The work created for Port Manteau follows a self-led research trip, during which the artist returned home to Ktaqmkuk/Newfoundland to reconnect with family and land. The exhibition will grow over the next few months as Mikiki continues to work in the space.
At 6:30 p.m. next Wednesday (September 14), Artspace will host a one-hour public meeting and by-election of new board members. Everyone is welcome to attend, with members having a vote in the by-election. After the meeting, Artspace will host a walk-through of the gallery where you can meet board members and new staff and share thoughts about Artspace's new Maker Space.
For more information about Artspace or to become a member, visit artspaceptbo.ca.