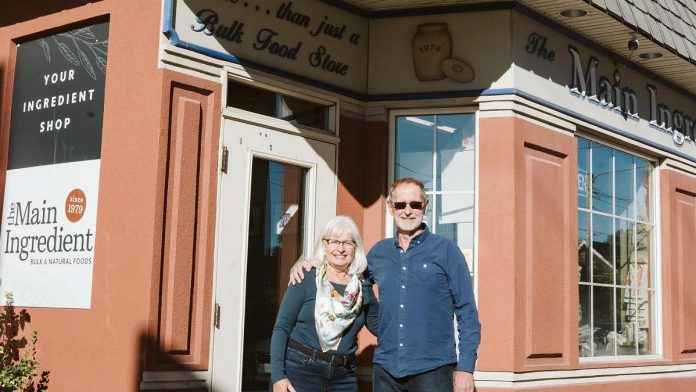 After 43 years, Ken and Deb Fraser are retiring as owners and operators of The Main Ingredient bulk food store at 326 Charlotte Street in Peterborough, but the store will continue on.
Ken announced the couple's retirement on Facebook on Friday (September 30).
"There comes a time, however, when one must decide to pass on the baton," Ken writes. "Deb and I are retiring. We have a lovely couple that have chosen to take on that baton, and they will be introducing themselves very soon."
Advertisement - content continues below
The Frasers opened The Main Ingredient in 1979 — making it possibly Canada's oldest bulk food store — with the intention of saving students and seniors money by allowing them to buy only what they need using reusable containers.
When the Frasers first opened their store, the environmental sustainability movement was still on the fringes of mainstream society.
With grocery store selling heavily packaged products in the name of convenience, the business model of selling bulk food was still relatively untested in Canada. The Frasers were unable to get financing from the banks and had to rely on family loans to launch the business.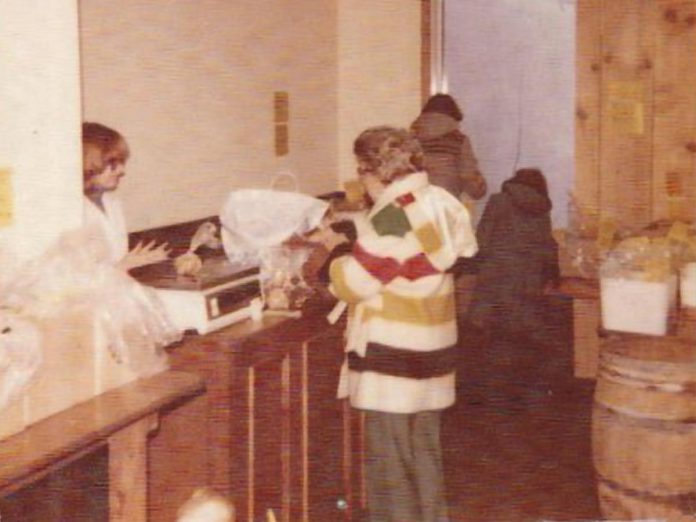 The Frasers proved they were on to something when, three years later, Carl O'Field founded Bulk Barn, which has since become Canada's largest bulk food retailer with more than 275 stores across the country.
Despite newfound competition from other bulk food retailers, The Main Ingredient continued to flourish thanks to the support of regular customers.
"We have been overwhelmed by the number of folks who let us serve them (even on our first day!) and became loyal customers," Ken writes. "We will always be thankful for every customer who chose to shop local and step through our doors."
Advertisement - content continues below
After opening the original location, the Frasers also opened a now-closed second location called Main Ingredient Too on Hunter Street in Peterborough's East City, which later moved to Willowcreek Plaza on Lansdowne Street East.
"We want to say a BIG thank-you to our amazing staff over the years, and especially our current staff," Ken says . "Barbie, our store manager, and the rest of the crew will still be here to continue serving you with the best products at the best prices in town."
"Thank you for giving us an opportunity to serve you, laugh and share with you, watch your families grow (and become customers themselves) and sometimes even grieve with you. It has been our privilege and honour."