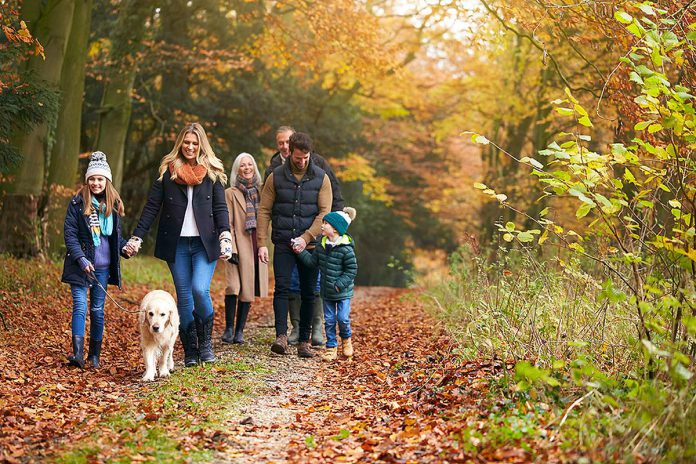 As families and friends gather this weekend to celebrate Thanksgiving, Peterborough Public Health is cautioning residents to take precautions now that the Peterborough region has the highest COVID-19 case rate in Ontario.
"After the summer, where we experienced steady rates of transmission, we are now seeing COVID-19 transmission increase in our community," says medical officer of health Dr. Thomas Piggott. "We are cautioning the community to prepare for continued increase in transmission and cases as we move through the fall."
On Wednesday (October 5), the health unit moved its local COVID-19 risk index from "high" to "very high," reflecting an increase in all indicators. The indicator for the local COVID-19 case rate, at 151.4 cases per 100,000 residents, is set at "very high," along with the indicators for hospitalization, PCR test positivity percentage, and rapid antigen test count. The indicators for deaths and wastewater surveillance are now set to "high."
Advertisement - story continues below
Tweet this quote
In addition, Peterborough Public Health is managing 12 outbreaks at high-risk settings, an increase of four since last week. There have also been four new deaths since last week.
"We are now seeing significant illness among our community's most vulnerable residents which is contributing to an increase in deaths due to COVID-19," Dr. Piggott says. "As we approach the holiday weekend, it is imperative that we work together to prevent transmission to our most vulnerable residents."
"If you choose to gather this weekend, try to gather outdoors or in areas that are well ventilated. Keeping the doors and windows open will help improve airflow indoors. I also strongly encourage everyone to stay home this weekend if they feel even slightly unwell. It is not worth the risk."
With the health unit's local COVID-19 risk index now set to "very high," Peterborough Public Health is strongly recommending people who are who are at higher risk for complications related to COVID-19 — including those who are not up-to-date with their COVID-19 vaccines, older adults 60 years of age and over, and immunocompromised people or those with medical risk factors — wear a mask for all interactions with those outside of their household, avoid indoor social gatherings, and avoid attendance at high-risk settings.
"We are concerned that transmission rates will continue to increase in our region as we see transmission increasing across the province," Dr. Piggott explains.
"In addition to the risk index guidance, we are strongly encouraging all residents review the COVID-19 vaccine eligibility guidance and receive a booster dose if they haven't received a COVID-19 vaccine within the last six months."
Advertisement - story continues below
Residents 18 years of age or older are eligible to receive their bivalent booster dose, which targets both the original SARS-CoV-2 virus from 2019 and the Omicron (BA.1) variant. Peterborough Public Health reports more than 3,000 local residents have already received their bivalent vaccine.
"The bivalent COVID-19 vaccine can provide better protection against variants that are currently circulating and against previous variants," says Dr. Piggott. "It is very important that all eligible residents roll up their sleeves for their own health."
For information on COVID-19 vaccine eligibility and local COVID-19 vaccination clinics, visit peterboroughpublichealth.ca/vaccineclinics.