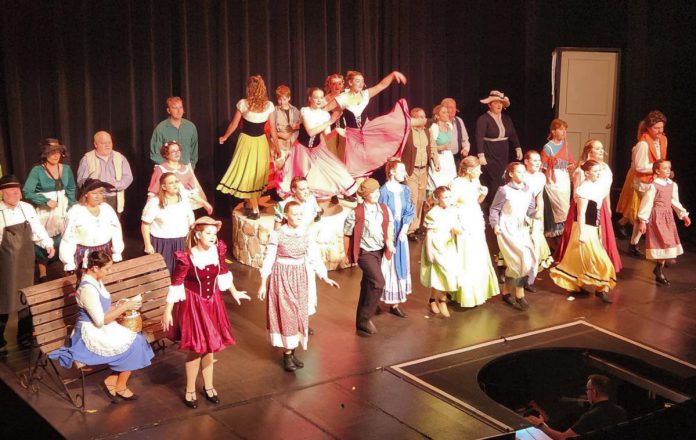 Community theatre has been Natalie Dorsett's thing she can remember but, since she was cast in her first musical at age seven, that particular form of artful expression has been in her wheelhouse.
So it was in 2019 that Dorsett proposed staging the Disney musical Beauty and the Beast to the St. James Players brain trust. The green light given and all was good — until a not-so-funny thing happened on the way to Showplace Performance Centre and the planned fall 2020 run of the Disney classic.
"We were ready to go for 2020 and then we all know what happened," reflects Dorsett, just hours before the long-anticipated November 11th opening of Beauty and the Beast at the downtown performance venue.
"We were like 'OK, we'll wait until all the pandemic stuff is settled down and look at 2021'. Then 2021 hit and we all knew it wasn't going to happen. So, in January of this year, we kind of stopped planning for it and it became very wait and see. What else could you do?"
Advertisement - content continues below
Now, with 127 auditions and six months of rehearsals in the rearview mirror, St. James Players' presentation of Beauty and the Beast has finally taken to the big stage, with upcoming performances November 13 at 2 p.m., November 16 to 18 at 7:30 p.m., and a final matinee performance at 2 p.m. on November 19.
Assigned-seating tickets for the show, sponsored in part by kawarthaNOW, are $35 for adults and $32 for seniors or students and are available online at tickets.showplace.org and at the Showplace box office from 10 a.m. to 4 p.m. Monday to Thursday.
With more than 10 years on Broadway, the stage version of Disney's Beauty and the Beast was adapted from the 1991 Academy Award-winning animated film of the same name. More than 20 million people worldwide have heard the show-stopping musical numbers (with music by Alan Menken and lyrics by Howards Ashman and Tim Rice), including the songs "Belle," "Gaston," "Be Our Guest," and "Beauty and the Beast."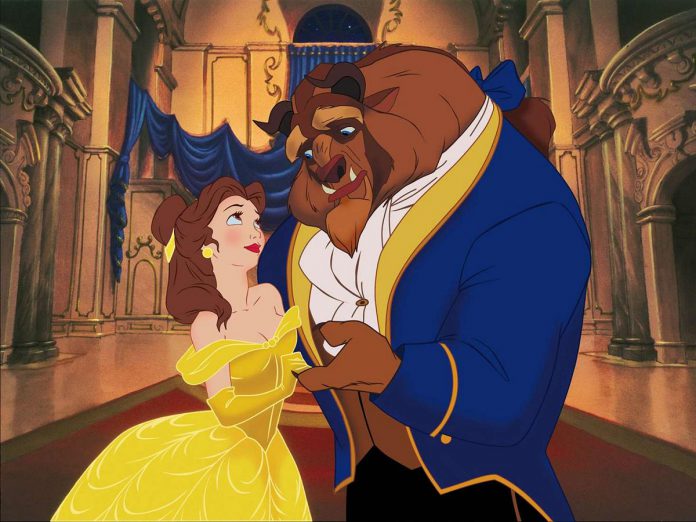 Beauty and the Beast tells the story of Belle, a beautiful and intelligent young woman who feels out of place in her provincial French village where she is being romantically pursued by local bachelor Gaston. When her father Maurice is imprisoned in a mysterious castle, Belle's attempt to rescue him leads to her capture by the Beast, a grisly and fearsome monster who was once a young prince but was long ago trapped in his gruesome form by an enchantress.
The only way for the Beast to become human again is if he learns to love and be loved in return. There is a time limit too: once a magical rose loses all of its petals, all hope will be lost and he will stay a Beast forever.
The Beast's enchanted household — populated by such beloved characters as Mrs. Potts, Lumiere, Cogsworth, Babette, Wardrobe and Chip — watches on anxiously as Belle and the Beast grow to understand and befriend one another. Their feelings for each other grow ever deeper as the clock ticks and petals continue to fall off the enchanted rose. Will they confess their love for one another before it is too late?
Advertisement - content continues below
Tweet this quote
Dorsett admits she was torn between proposing Sleeping Beauty or Beauty and the Beast for the next big St. James Players show.
"My husband (Chris) said 'Well, listen to the music — you always say it's about the music.' I pulled up Beauty and the Beast on Spotify and I was sold."
"Before I proposed it, I made sure I had some key members of my team," Dorsett adds. "I asked Shelley Moody for hair and makeup. I knew that was so instrumental in creating the vision for Beauty and the Beast. She was on board. Next, I got my choreographer Melissa Earle, and I got my music director Dustin Bowers. I thought 'OK, I have these three. I can do this.' Then, luckily, both Wendy Morgan and Debbie Airhart said they would produce for me."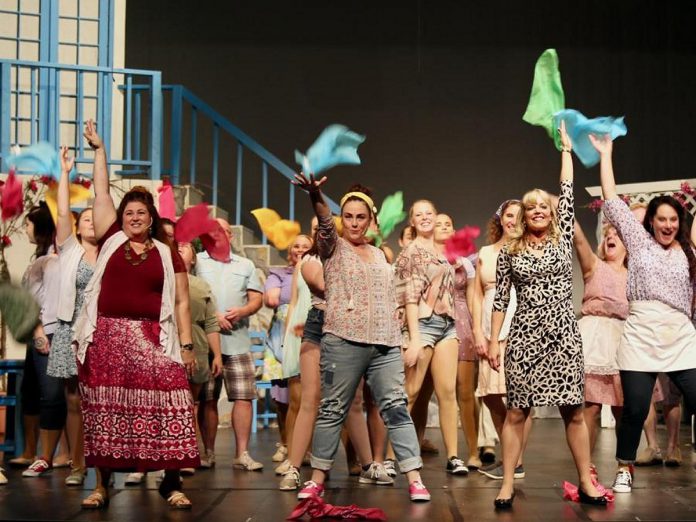 Beauty and the Beast, says Dorsett, is the perfect story for a pandemic-enduring world.
"It's Disney. It's fluff at the end of the day, but it's also a story about friendship and connection and loving people from the inside out. I think those are messages we need, especially after what we all endured over the last two years. We need that love and that connection and that joy."
"That's what musicals do. They take you away to another world. You get to sit and bop your head along and sing along and dance along. It's not real life and that's kind of cool for two-and-a-half hours."
Advertisement - content continues below
Tweet this quote
Delighted to be in the Beauty and the Beast mix are Whitney Paget, playing a lead role as Belle, and Tracey Allison as Mrs. Potts. Paget has performed in earlier productions of Cabaret and The Wizard of Oz while Allison appeared in Mamma Mia!, St. James Players' last production before the pandemic back in the fall of 2019.
"I burst into tears when Natalie called and told me I had the part of Belle," says Paget. "Beauty and the Beast came out the year I was born, so I have been watching and loving it my whole life. Belle was my favourite princess."
"It was a dream come true when Natalie offered the role to me," she adds. "Going into auditions, I knew all the songs because I've been singing them for 30 years. I want to portray this beloved character as best as I can and bring to life the animation that everyone has known and loved for three decades."
For her part, Allison wants to "honour" the character that has been closely associated with the late Angela Lansbury, who voiced Mr. Potts for the movie version and famously sang the title song.
"This is the first time I've had a lead (role) since I was a kid," says Allison. "Getting over my nerves and learning to sing all by myself, I've really had to grow a lot. I'm really excited about i — feeling really good. It's a fun role."
Not lost on Dorsett and her cast members is they're friends, a huge tie that binds being their love of theatre and the opportunity to perform.
"Whitney and I did West Side Story together 15 years ago, and Tracey and I met when her daughter was in Mary Poppins and we shared the stage for Mamma Mia!," says Dorsett.
Allison likewise feels the love.
"This group is so accepting and welcoming and encouraging. Even when you are new, you really feel at home right away. It absolutely is a family. I'm already thinking 'Oh no, this is going to end soon.'"
Advertisement - content continues below
Tweet this quote
When all is said and done, the commitment to the production is all encompassing. Dorsett, for one, doesn't expect otherwise and frankly wouldn't want it any other way.
"This is my baby," she says. "My whole life for the last six months has been about this. Lying in bed at night, I'm like 'What can I do with this scene? What should this costume look like?' My husband designed and built the set, so we're lying in bed talking about that. 'Where should the stairs go? Do we need a railing here?' Your whole life becomes about it."
"But it doesn't feel like work. Yes, you're putting in hours and hours at a volunteer pay — a big old fat zero — but it's worth everything. This will end and we will all be ready to do it again."
Speaking of which, Dorsett says St. James Players, now marking its 50th year, is planning a spring 2023 show, with audition notices to start popping up soon on social media.
She won't reveal what show will be, but confirms it will be performed at St. James Church United Church in the newly renovated sanctuary space.
For more information about Beauty and the Beast, including photos and brief bios of all the cast members, visit stjamesplayers.ca.
kawarthaNOW is proud to be the media sponsor of the St. James Players production of Beauty and the Beast.