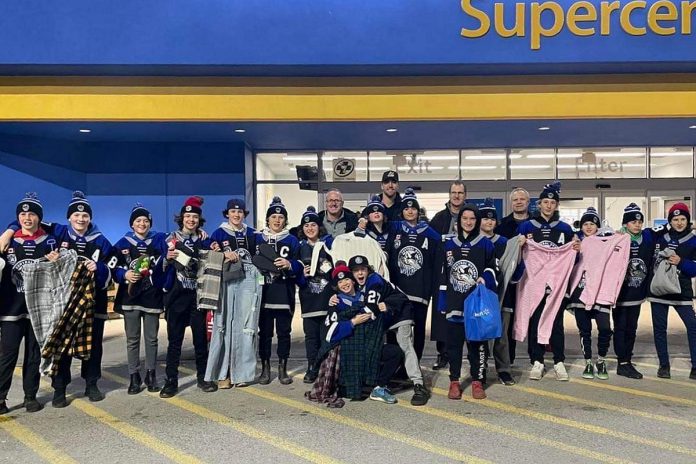 A group of young hockey players has demonstrated the holiday spirit is alive and well by making Christmas a little more magical for a few local families in need.
The under-13 team of the Central Ontario Wolves AAA hockey program, which includes kids from the City of Kawartha Lakes, Peterborough, Trent Hills, and Scugog and Peterborough, donated their own money so they could purchase gifts for a family of three (two parents and a teenage boy), as well as another teenage boy and a teenage girl.
With the help of their coaches and mom, the players raised almost $1,350.
Advertisement - content continues below
The players met with their coaches on Giving Tuesday (November 29) to decide what to purchase for each person and to shop for the items.
"The boys did an excellent job on picking out the items," says Courtney Bribeau, ice scheduler with the Central Ontario Wolves. "They learned the joy of helping others, and that the true spirit of Christmas is all about giving, not receiving."
"We are so proud of this group of boys and so grateful that the Wolves are able to spread some Christmas cheer and support those who need it the most."