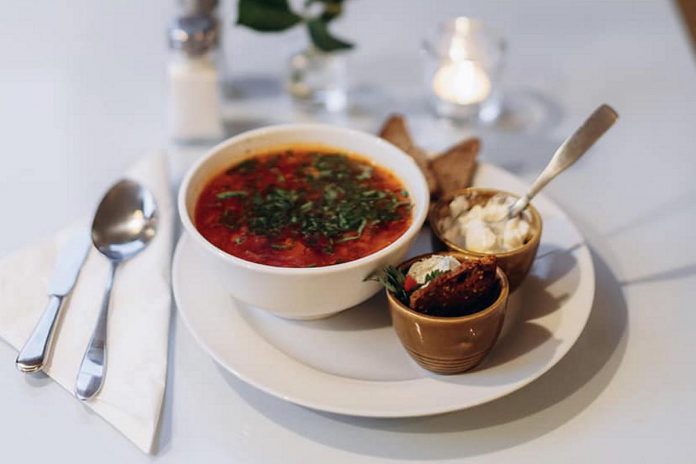 When life gives you beets, make borscht.
With the support of the Port Hope community, a group of Ukrainian refugee families have opened a new restaurant in downtown Port Hope that serves authentic Ukrainian cuisine.
Cafe Lviv (named after the largest city in western Ukraine) opened in November at 90 Mill Street North, the former location of Local No. 90 Bar + Kitchen, and has quickly become a popular dining destination.
Advertisement - content continues below
The restaurant serves breakfast, lunch, and dinner (and brunch on weekends), with the menu featuring traditional Ukrainian dishes including borscht (beet soup), nalysnyky (stuffed crepes), kanapky (an open-faced sandwich), Chicken Kyiv, deruny (potato pancakes), varenyky (pierogies), holubtsi (cabbage rolls), and more.
After Russia invaded Ukraine in February, members of the Port Hope community — led by Ukrainian-Canadian Olena Hankivsky, now mayor of Port Hope, and including almost 150 volunteers — formed Northumberland for Ukraine Families to support 31 Ukrainian refugee families in Port Hope and Northumberland County.
Hankivsky and her partner Giorgi Kvekveskiri helped spearhead the launch of Cafe Lviv, where 15 Ukrainian refugee families are now involved in the restaurant's operationt, from servers to chefs, including three women who ran their own restaurants in Ukraine.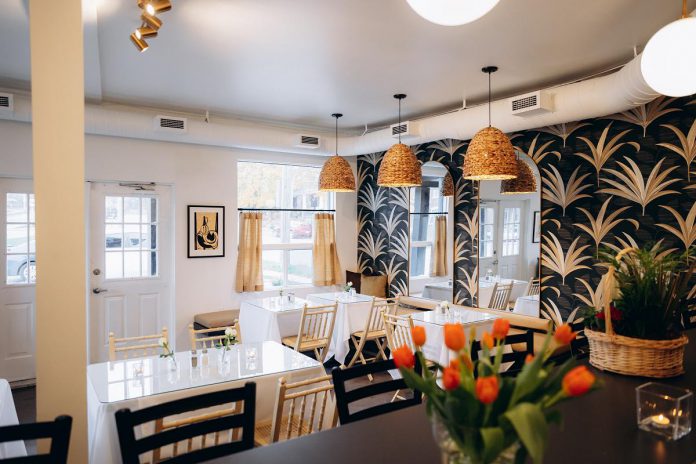 Port Hope residents have also supported the restaurant, including Northumberland for Ukraine Families chair Jennifer McGill who donated dishes to the restaurant.
Interior designer Michael Thomas Vuksta is responsible for the restaurant's decor, and Ukrainian native and Colborne resident Mira Knott took the photos for the restaurant's website and social media accounts.
The restaurant was recently featured both on CBC Toronto News and CBC Radio's Ontario Morning.
Advertisement - content continues below
Cafe Lviv is open Monday, Wednesday, Thursday, and Friday with breakfast from 8 a.m. to noon, lunch from noon to 2 p.m., and dinner from 5 to 9 p.m., and Saturday and Sunday with brunch from 10 a.m. to 2 p.m. and dinner from 5 to 9 p.m.
The restaurant is currently dine-in only, but plans to offer take-out in the future. Reservations are recommended.
For more information about the menu and to make reservations, visit www.cafelviv.com.