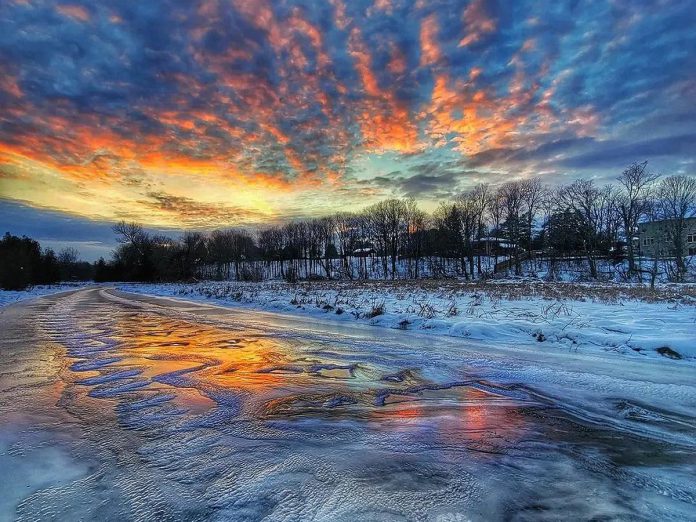 I think we can all remember days and holiday times in December when we've had unusual weather — a bit too warm or very snowy. But this December has taken all the top rankings, from no snow and unseasonable warmth early in the month, to a full-on "snowmageddon" for the Christmas weekend, and an early "January melt" for the new year.
As our top photos this month demonstrate, even when we are dealing with bizarre and changing weather, the Kawarthas are the prettiest place to be.
Do you want to get on our top photographers list? All you need is an Insta account and to tag us using our hashtag #kawarthanow when posting your photo.
We share photos from across our readership area, which is the five-county area surrounding Peterborough which includes Peterborough, Northumberland, City of Kawartha Lakes, Haliburton, and Hastings (we sneak in the occasional Algonquin Park picture as well, particularly if it's by a Kawarthas photographer).
To see our daily shares of photos, follow us on Instagram @kawarthanow and check out our feed's highlight reels for recaps of every month in 2022.
Advertisement - content continues below
#1. Sunset over frozen Baxter Creek in Millbrook by Kirk Hillsley @kirkhillsley
Posted December 29, 2022
#2. Ice pancakes on Kasshabog Lake by Mike Quigg @_evidence_
Posted December 11, 2022
Advertisement - content continues below
#3. Midwinter at Robert Johnston EcoForest Trails by Cindy Bartoli @cbart03
Posted December 21, 2022
#4. White pine at Little Burleigh Lake by Barry Killen @theburleighridge_beareh
Posted December 6, 2022
Advertisement - content continues below
#5. Tiny islands on Lower Buckhorn Lake by Stephanie Lake @stephanielakephotography
Posted December 5, 2022
#6. Sunset over Little Lake in Peterborough Brian Parypa @bparypa73
Posted December 12, 2022
Advertisement - content continues below
Posted December 19, 2022
#8. December pastels in Peterborough by Tim Haan @tim.haan.photography
Posted December 22, 2022
#9. Snow days on Lower Buckhorn Lake by Memtyme @memtyme
Posted December 27, 2022