A new solo exhibition called "Threading Perennial" by Port Hope artist Oli Goldsmith is on display at the Art Gallery of Northumberland in Cobourg until March 25.
The 43-year-old Toronto-born Goldsmith defines his work as "pop surrealism." He combines digital and traditional paint techniques with various additions including custom vinyl die-cuts, silkscreen, digital transfer, and graffiti paint markers in layered art resin and acrylic sheets on wood panel.
Goldsmith is known for his work with the Toronto-based rock band Our Lady Peace. His album art for the band's 2000 record Spiritual Machines was nominated for a Juno award for best album artwork. He also directed and animated the music video for the album's song "In Repair," which won awards for best video, best director, and best post-production at the MuchMusic Video Awards in 2001.
Advertisement - content continues below
Goldsmith's "Threading Perennial" exhibition features 23 mixed media artworks finished in resin on wood panels, with up to 100 images combined together in a single composite work.
According to a media release from the Art Gallery of Northumberland, the exhibition is a multi-sensory experience that encourages the viewer to stretch their mind as they take in the details, images, words, and transitionary experiences relayed in the art.
"This exhibition will not let go of you," says the gallery's executive director Olinda Casimiro. "A million visual cues pulling you into the narrative of one artwork alone will leave you contemplating the tricomplexity;s of the work itself. The art is fluid, the mood is hyper yet appealing, and the process is speckled with symbolic and nonsensical cues that leave the meaning behind the art up to interpretation of the viewer."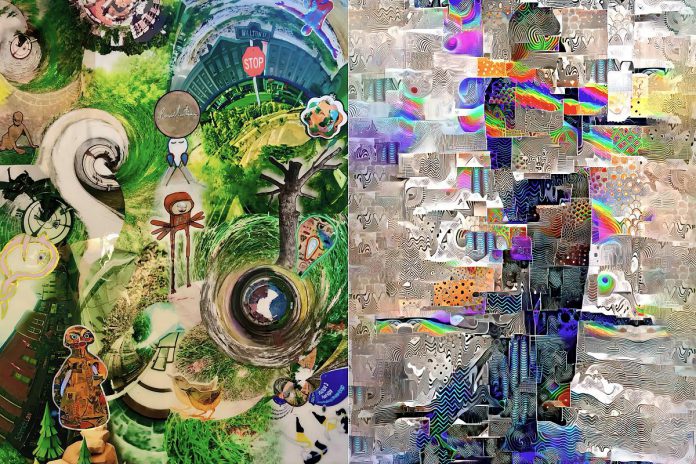 Goldsmith himself describes his exhibition as "a collection of several strands of recent work in my idiosyncratic manner — something of a magic carpet."
"All are welcome to come check out my world," he says. "This art show celebrates that which can never be said."
A collection of domes and spheres crafted by Goldsmith are also on display within the gallery and are available for purchase.
The Art Gallery of Northumberland is located on the third floor of the west wing of Victoria Hall at 55 King Street West in downtown Cobourg. The gallery is open from 10 a.m. to 4 p.m. Tuesday to Friday and from 12 to 4 p.m. on Saturday. Admission is free. For more information, visit artgalleryofnorthumberland.com.