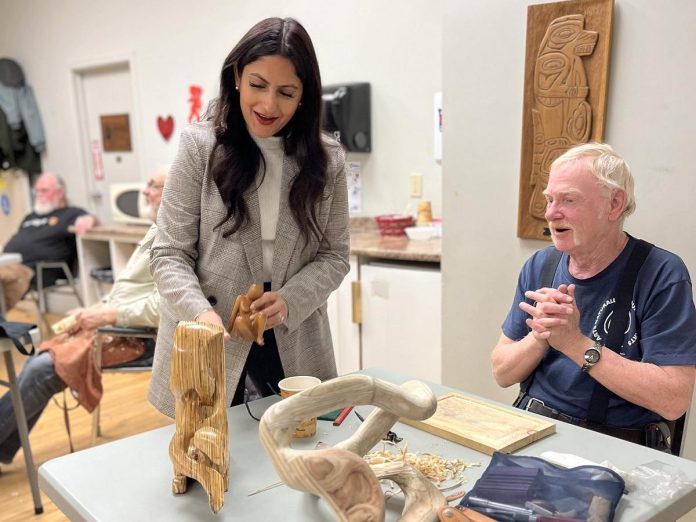 Canada's Minister of Seniors Kamal Khera visited Activity Haven Senior Centre in Peterborough on Thursday (January 19) to announce $116,881 in funding for six community-based projects to support seniors in Peterborough.
The funding was a result of a 2021-22 call for proposals under the New Horizons for Seniors Program, a federal grants and contributions program for projects that make a difference in the lives of seniors and in their communities. Under the program, community-based projects are eligible to receive up to $25,000 in grant funding.
"The funded community projects in Peterborough are making a real impact on the lives of seniors," Khera said. "Our government is committed to support such initiatives so they can continue to provide seniors with engaging activities to stay active, as well as increase their social participation so they can maintain a strong presence in their communities."
Advertisement - content continues below
For the 2021-22 call for proposals under the New Horizons for Seniors Program, more than 3,000 community-based projects across Canada received $61 million in funding, including 1,036 projects in Ontario that received over $21.94 million in funding.
Activity Haven received $23,500 for its Activity Haven in Motion program that provides seniors with guided exercises, yoga sessions, and lunch-and-learn events that promote health and well-being.
"The New Horizons for Seniors Program has enabled us to partner with Trent Health in Motion to provide our members with a unique experience," said Activity Haven executive director Janet Buchanan. "The benefits of this program include improved strength, flexibility, endurance, mental health and socialization."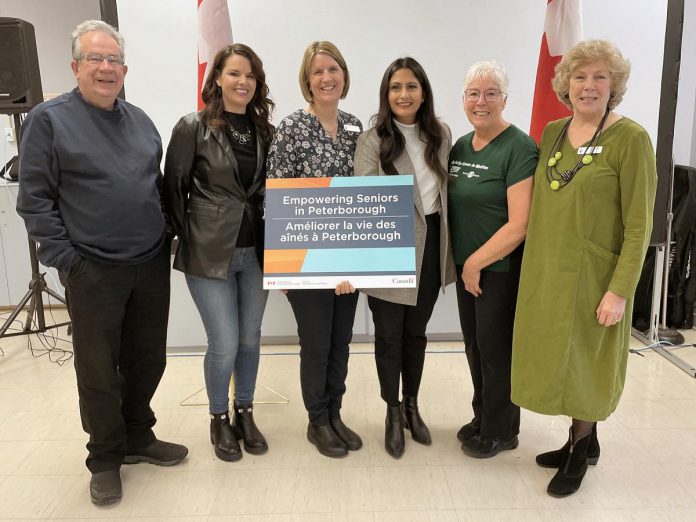 The other five projects in Peterborough that received funding are:
Ageing in Place: Helping VON Clients Maintain Optimal Health at Home ($19,782) – Victorian Order of Nurses, Peterborough, Victoria and Haliburton Community Corporation
Seniors involved with the organization will deliver social experiences through haircuts, foot care, and adult day program visits to increase socialization.
Dementia Friendly Communities ($24,765) – Alzheimer Society of Peterborough, Kawartha Lakes, Northumberland and Haliburton
Seniors involved with the organization will engage with local organizations and provide training to help them become dementia-friendly, to promote the social inclusion of seniors with dementia.
Seniors in Motion ($23,500) – Trent Health in Motion
Seniors involved with the organization will participate in health and fitness activities like yoga, stretching, and strength and conditioning classes to support social participation and healthy living.
Advertisement - content continues below
Bridges Peterborough Bridging Team ($7,334) – Bedford House / Bridges Peterborough
Seniors involved with the organization will mentor under-resourced individuals living in poverty by teaching leadership skills and building social capital, while also promoting social participation.
Improving Accessibility at a Community Centre in Peterborough ($18,000) – The Mount Community Centre
The organization will install electric doors on its premises so that it can continue to host public meetings while promoting the social inclusion of seniors.
Peterborough Mayor Jeff Leal also attended the funding announcement.
"I am glad to see how the New Horizons for Seniors program is empowering seniors right here in Peterborough," Leal said. "It's our duty to support older adults and I encourage everyone in our community to get involved with Activity Haven Senior Centre to connect with other seniors, learn new skills and stay active."
Seniors are one of Canada's fastest-growing population groups. They will represent a quarter of the population by 2051 and could reach close to 11 million people within 15 years.