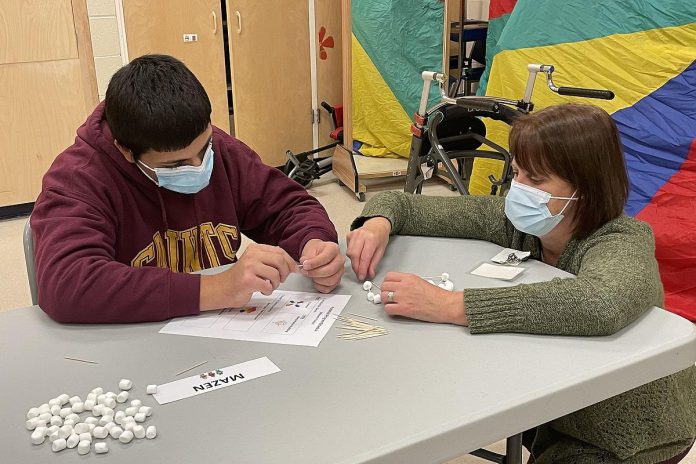 "Recreation's purpose is not to pass time, but to make time live; not to keep a person occupied, but to keep him or her refreshed; not to offer an escape from life, but to provide a discovery of life."- Author unknown
Many of us take part (or have kids participating) in sports and recreation programs. We know these activities are important for fun, physical wellbeing, skills development, confidence, co-operation, resiliency, socialization, and more. Take away or put up barriers to participating, and the power of play and its benefits are lost for good.
Every person has the right to and need for recreation. At Five Counties Children's Centre, we take this to heart.
Advertisement - story continues below
Our work in therapeutic recreation focuses on helping children with disabilities get in the game — and other recreational activities — that benefit their wellbeing and therapy goals.
Currently, therapeutic recreation supports approximately 120 children and families in our region who receive support at Five Counties for two or more issues relating to mobility, communication, physical, developmental, or intellectual needs.
To borrow hockey phrases, children and youth who use a wheelchair, have sensory sensitivities, are diagnosed with cerebral palsy, or were born with Down syndrome shouldn't be shut out. It's our goal to net them recreational and leisure opportunities.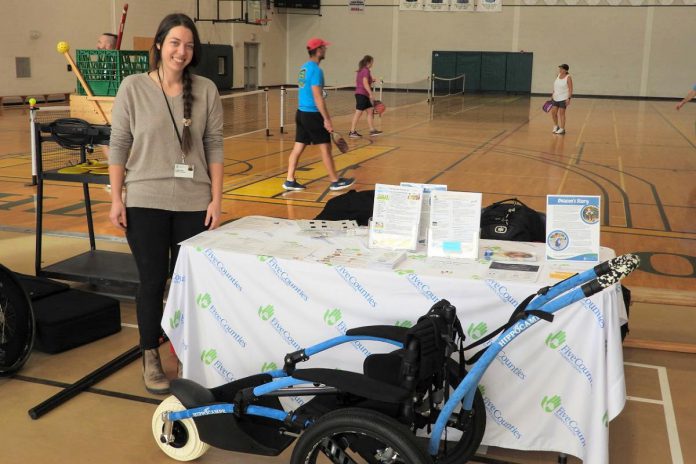 When a child or teen is referred to therapeutic recreation, we do an initial assessment that takes into account their needs, abilities, and interests. We arrange and organize individual or group activities at Five Counties or in the community that hold their interests and help build skills needed so they can take part in the recreation activity on their own.
Five Counties offers short-term loans of recreation equipment (like all-court sports chairs and adaptable ice sledges) for clients to be able to take part in a sport or activity.
At Five Counties, we're fortunate to provide many therapeutic recreation opportunities for our clients, including therapeutic horse riding, music therapy, yoga, robotic Lego experience, parent and child swim time, gymnastics, and more.
Advertisement - story continues below
Our monthly Family Adventure Nights on offer clients and their families a chance to socialize and try new leisure activities together. Winter hike and snow scavenger hunt (January 26)? Art anyone (February 23)? Mark the dates.
In the Five Counties region, we're blessed with many supportive community partners who — like us — see the value of recreation for kids of all ages and abilities.
Organizations like BGC Kawarthas (Boys & Girls Clubs of Kawartha Lakes), YMCA Northumberland, Haliburton County Public Library and the Council for Persons With Disabilities in Peterborough offer amazing and diverse activities (pickleball and wheelchair basketball anyone?).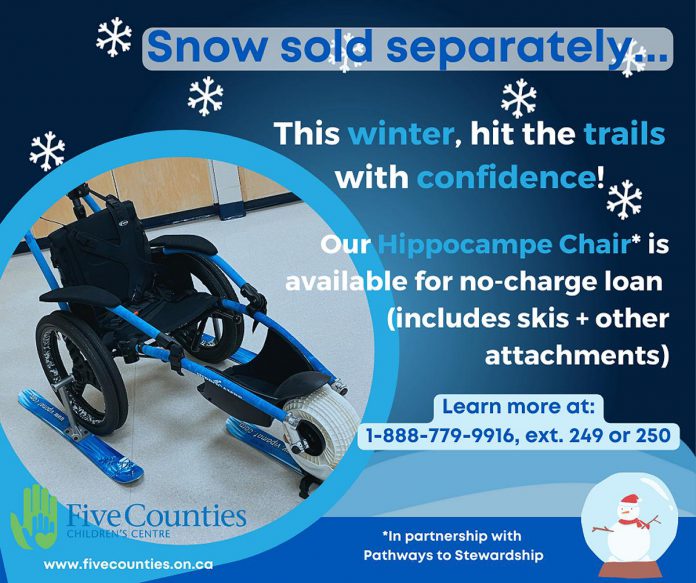 The quote at the top of this post begins: "recreation's purpose is not to pass time." Instead, it's a pastime "to make time live." We can all agree everyone deserves this opportunity.
The power of play cannot be denied; its power to heal is very real. We see it in the smiles, winks, and laughter of kids finding success and independence in meaningful activities that matter as much to them as to us!
To keep up to date about therapeutic recreation at Five Counties Children's Centre, visit the Five Counties' Therapeutic Recreation Facebook page.