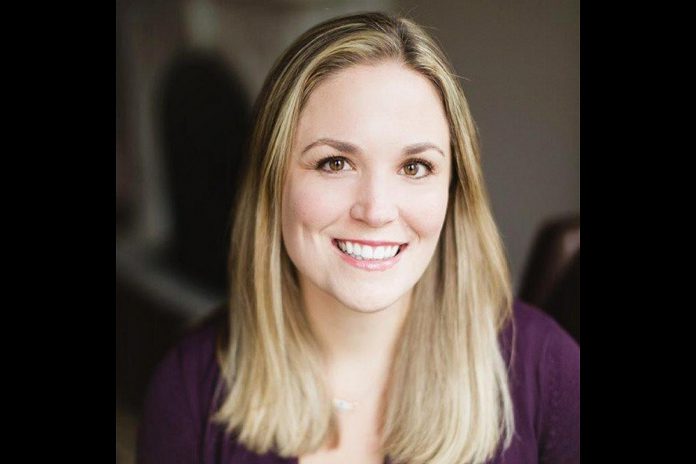 Devon Girard is the new executive director of Community Futures Peterborough, a not-for-profit organization supporting small businesses in the City and County of Peterborough with flexible financing.
A Peterborough native, Girard has more than two decades of experience in communications, government, not-for-profit, and media. She most recently led the Women's Entrepreneurship Strategy at Northumberland Community Futures Development Corporation (CFDC), where she founded StrikeUP Canada, Canada's largest digital conference for women entrepreneurs.
"Devon's proven ability to unite stakeholders and lead new initiatives will no doubt serve our communities for years to come," says Charlina Westbye, Community Futures Peterborough board chair, in an announcement on Thursday (February 2). "We couldn't be more excited to welcome Devon to the Community Futures Peterborough team."
Advertisement - content continues below
Prior to her time at Northumberland CFDC, Girard was director of marketing and communications at three Peterborough companies: Park Place Financial, Peak Benefit Solutions Inc., and Farm Life. Before then, she spent almost a decade in various senior roles in the British Columbia government, where she led large-scale projects for the 2010 Olympics and also served as a political advisor to the Premier and Minister of Economic Development.
From 2017 to 2020, Girard was a board director of Community Futures Peterborough, holding the positions of governance chair and vice chair until she left the board to work for Northumberland CFDC.
Girard is taking over from Gail Moorhouse, who recently left Community Futures Peterborough after almost five years as executive director to pursue a career in governance and board training.
Advertisement - content continues below
Tweet this quote
"I am thrilled for the opportunity to join the team at Community Futures Peterborough and work with our incredible partners to shape our entrepreneurial landscape and local economy," Girard says. "I am grateful for the support of our board of directors as we embark on this exciting chapter for the organization."
Girard lives in Peterborough with her husband and two daughters.
Funded by the Federal Economic Development Agency for Southern Ontario (FedDev Ontario), Community Futures Peterborough has invested more than $38 million in 1,000 small businesses since 1985, creating or maintaining more than 4,000 jobs in the City and the County of Peterborough.