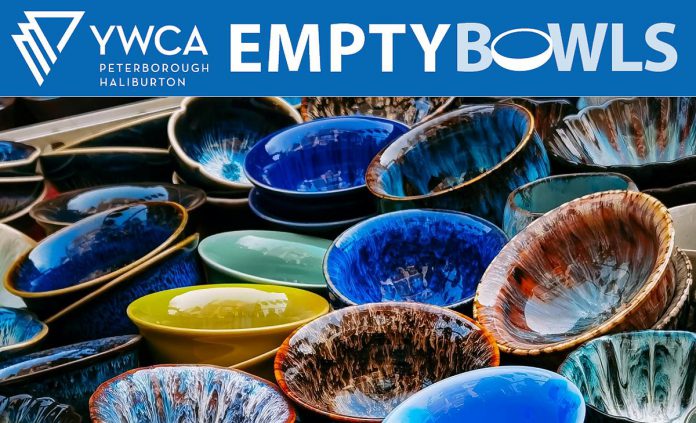 Tickets are on sale for YWCA Peterborough Haliburton's Empty Bowls fundraising event taking place Saturday, February 25th at The Venue in downtown Peterborough.
All proceeds from the 19th annual event will help address food insecurity in the Peterborough area. Last year's event raised $31,000 for YWCA Nourish Food programs to prevent and relieve hunger in the city and county of Peterborough.
From 11 a.m. to 2 p.m. on February 25, ticket holders will visit The Venue at 286 George Street North where they'll have a 30-minute time slot to browse and select a hand-crafted bowl donated by local artisans of the Kawartha Potters Guild and Kawartha Woodturners Guild.
Advertisement - story continues below
Tweet this quote
Each $50 ticket also includes a local restaurant coupon card featuring discounts from participating restaurants and businesses, redeemable for six months, including Amandala's, Baked 4U, Black Honey, Central Smith, Fresh Dreams, Gerti's, Naked Chocolate, Pastry Peddler, Sam's Place, Stickling's, That's A Wrap!, and The Cheese Fromage.
"In Peterborough, one in seven households are experiencing food-insecurity," explains YWCA's Nourish manager Joëlle Favreau. "Every ticket for YWCA Empty Bowls helps individuals and families most at risk of experiencing food insecurity put fresh, local, affordable food on their tables, while also supporting the systemic changes required to end food insecurity and poverty."
Tickets are available online at www.ywcapeterborough.org or by calling YWCA Peterborough Haliburton at 705-743-3526. Don't delay getting your tickets as they sell out fast.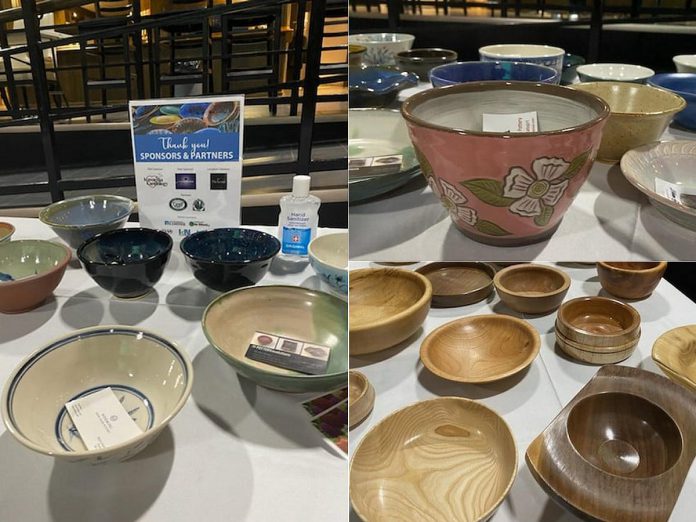 "We're extremely grateful for the continued support of our community and our sponsors — including Kawartha Cardiology Clinic, Cornerstone Family Dentistry, and The Venue — who truly understand that food insecurity is a critical health issue and a core barrier for women experiencing gender-based violence," says YWCA executive director Kim Dolan.
Empty Bowls is a grassroots movement by artists and crafts people in cities around the world to care for and feed the hungry in their communities. Annual events support food-related charitable organizations, raising millions of dollars to help end hunger and address food insecurity.
YWCA Peterborough Haliburton collaborates with organizations like Peterborough Public Health and Peterborough GreenUP to support the creation of a network of places dedicated to eating, cooking, growing, and advocating for good food throughout Peterborough City and County.
Advertisement - story continues below
For more information about Nourish and YWCA Peterborough Haliburton, visit www.ywcapeterborough.org.
kawarthaNOW is proud to be a media sponsor of the 2023 YWCA Empty Bowls fundraiser.