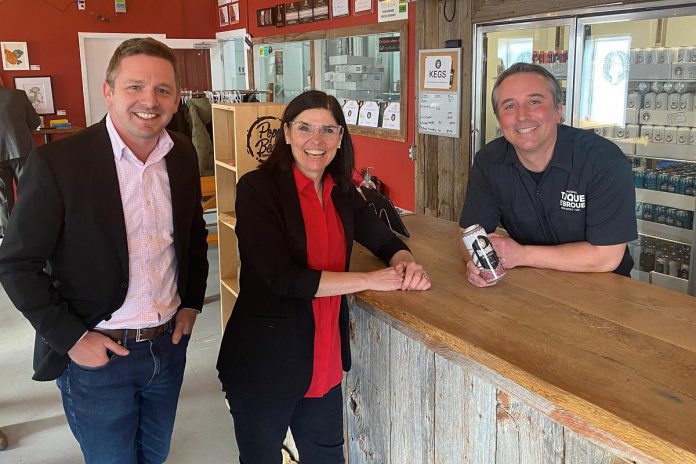 The Government of Canada is investing nearly $40 million over the next three years for Community Futures Development Corporations (CFDCs) in southern Ontario.
Filomena Tassi, the minister responsible for the Federal Economic Development Agency for Southern Ontario (FedDev Ontario), made the announcement on Monday (February 13) at Brasserie Tuque de Broue Brewery Inc. in Embrum, southeast of Ottawa, which received support through the Prescott-Russell CFDC which allowed them to grow their facilities and generate more business.
"The support rural businesses and organizations receive from Community Futures Development Corporations is unparalleled," Tassi said. "The tools they provide rural businesses drive economic growth and create jobs which leads to more competitive rural communities."
Advertisement - content continues below
The $40 million in funding through the Community Futures Program will allow the 36 CFDCs and three CFDC associations in southern Ontario to continue to provide business counselling services and access to financing, as well as support for community economic development and strategic community economic planning.
In the greater Kawarthas region, this includes Community Futures Peterborough, Northumberland CFDC, Haliburton County Development Corporation, Kawartha Lakes CFDC, and CFDC of North & Central Hastings & South Algonquin.
Through FedDev Ontario, the federal government has invested over $90.2 million into the Community Futures Program since 2015, contributing to the creation of over new 25,000 jobs and maintenance of over 51,500 jobs.
FedDev Ontario also provided over $83 million to the region's CFDCs to deliver regionally tailored business support services during the pandemic, which helped nearly 2,000 businesses maintain over 6,500 jobs in rural communities across the region.