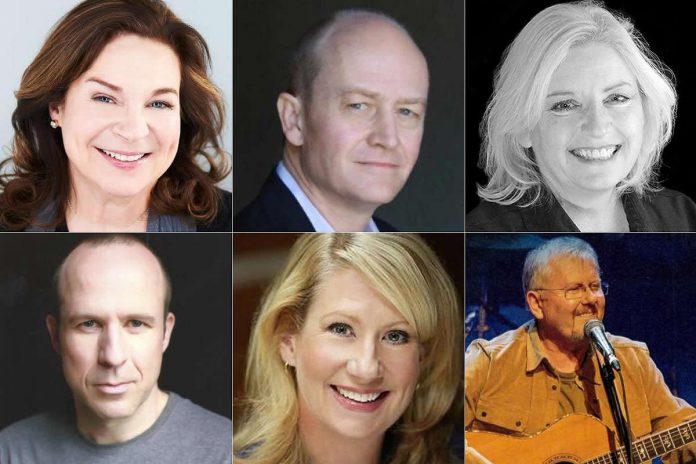 Hilarious improv comedy is returning to the Gordon Best Theatre in downtown Peterborough on Friday night (February 17) when klusterfork entertainment presents the latest edition of the popular "Impros vs Joes" show.
"Impros vs Joes" brings together seasoned improv veterans — including alumni of The Second City — with improv amateurs. Host Linda Kash will lead the group through a night of improv games and hilarity as they create characters, stories, and scenes from thin air.
For Friday night's show, the "Impros" include Kash, Bruce Hunter, Pat Maitland, Kerry Griffin, and Janet van de Graaff, along with a mix of "Joes" who have studied improv with klusterfork entertainment. Musical accompaniment for the evening will be provided by Peterborough musician Danny Bronson.
Advertisement - story continues below
Co-founded by Kash, Pat Maitland, and Ian Burns, klusterfork entertainment offers a series of in-person workshops led by accomplished improvisers for adults interested in improv, including first-timers and those who already have some improv experience. Visit www.klusterfork.com for more information and to register for the classes, which run from March 6 to April 24.
Tickets for Friday night's "Impros vs Joes" show at the Gordon Best are $15 (plus fees) in advance at eventbrite.ca/e/527846772907, or $15 cash at the door. Doors open at 7 p.m., with the show beginning at 8 p.m.
"Impros vs Joes" is sponsored by Steam Whistle Brewing, EXIT Liftlock Realty, and kawarthaNOW.