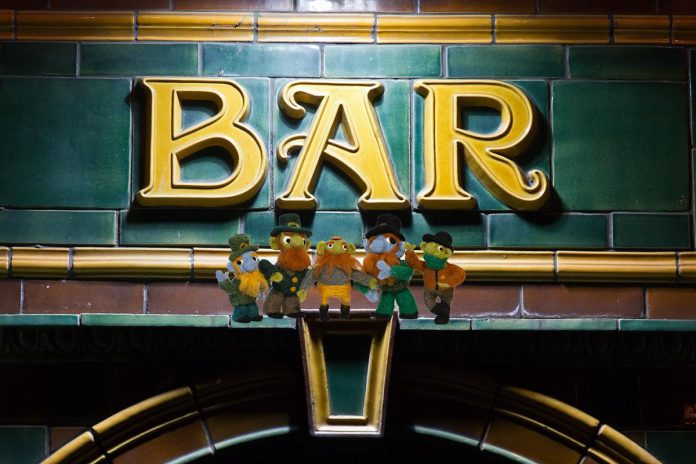 Begorrah, leprechauns are on the loose in downtown Peterborough! And if you can catch them, you can win a 'pint of gold'.
The Peterborough Downtown Business Improvement Area (DBIA) has launched "Catch the Leprechauns", a new promotion beginning Wednesday (March 1) that celebrates Peterborough's Irish heritage while encouraging people to enjoy the vibrant downtown pub scene.
The month-long scavenger hunt will see five pint-sized leprechauns hiding on a rotating schedule in 13 local pubs: The Black Horse Pub, One Eighty Sports Pub, The Dirty Burger Company, Crook & Coffer, The Only Cafe, Jethro's Bar + Stage, Champs Bar And Grill, McThirsty's Pint, Maple Moose Pub, The Social Pub, Bijoux Bar, Dr. J's BBQ & Brews, and Riley's Pub.
Advertisement - content continues below
The first 100 people to find all five of the mischievous mythical creatures will win a prize — a so-called 'pint of gold' that includes a piece of glassware from a local brewery, fantastical swag, and even a few tricks. Leprechaun hunters must be 19 or older to redeem the scavenger hunt prizes.
To participate, download the free mobile scavenger hunt app Goosechase (available on the Apple App Store and Google Play). Once in the app, search "Catch the Leprechauns" or use the game code 5W9B4Z to join in on the hunt. Players earn points by submitting live-capture photos of each leprechaun they find.
The five leprechauns are named after the five local breweries they escaped from — Petey O'Haven from Haven Brewing Co., Persian Murphy from Persian Empire, Bobby McCaygeon from Bobcaygeon Brewing Company, Feilhem Falls from Fenelon Falls Brewing Co., and Publican O'Leerie from Publican House Brewery.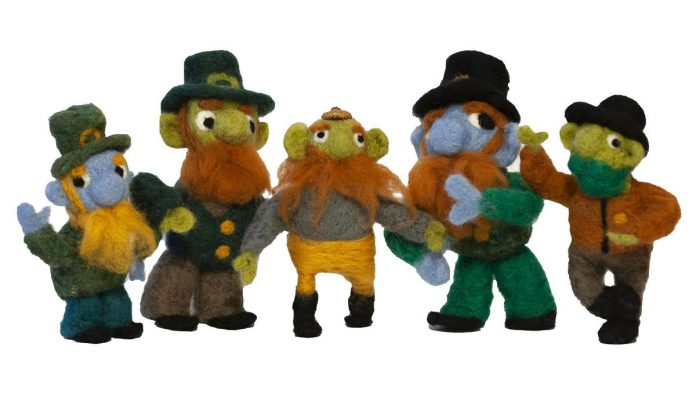 All five poseable leprechauns were created by local artist and maker Brooklin Stormie, hand-felted and made to have their own look and personality.
"Working on this project was so much fun," Stormie says in a media release. "It was a nice re-entry into the world of textiles, I let each leprechaun reveal themselves to me organically throughout the process."
"I can't help but feel a motherly connection to these five little Faye creatures. I'm excited to see what adventure await these little chaps — my wayward sons."
Advertisement - content continues below
Tweet this quote
"Words cannot describe the amount of joy I've experienced working on our mythical leprechaun hunt," says DBIA communications and marketing manager Hillary Flood.
"Catch the Leprechauns is another example of how we at the DBIA are creating unique and experiential ways to bring people back into the heart of our city in a manner that builds connection and community pride. This project was designed to celebrate our vibrant pub scene that is renowned for its historic charm, world-class hospitality, and now leprechauns."
For more information on how to participate in the "Catch the Leprechauns" scavenger hunt, and for the legend and lore behind each of the five leprechauns, visit catchtheleprechauns.com, where you'll also find an interactive leprechaun pub map. You can also follow their shenanigans on Instagram and Facebook at @CatchTheLeprechauns.