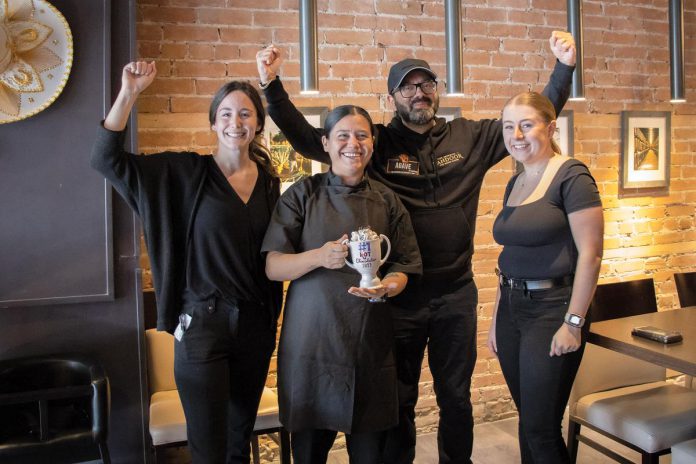 Agave by Imperial, one of Peterborough's newest downtown restaurants, has been crowned the champion of Peterborough's inaugural Hot Chocolate Fest.
The family-run Mexican restaurant located at 376 George Street North was awarded the title of Top Hot Chocolatier for their 'Hot Churro-late', a thick and creamy authentic Mexican hot chocolate made with cocoa and dark chocolate and served with two cinnamon and sugar-topped churros for dipping.
Running for 10 days from February 17 to 26, the Ptbo Hot Chocolate Fest featured 15 over-the-top hot chocolate creations available for dine-in or takeout at participating cafés and restaurants, with festival-goers voting online for their favourites. With more than 1,000 votes cast, Agave by Imperial's Hot Churro-late claimed first place.
Advertisement - content continues below
Tweet this quote
"We are so grateful to have won Top Hot Chocolatier with our authentic Mexican entry," says Agave chef Jennifer Gutierrez in a media release. "Chef Pablo Olvera and I worked on the recipe together, and we are really proud of the recipe. In Mexico, hot chocolate is part of our culture — it's part of our everyday life. We love that this festival allowed us to bring a bit of Mexico to Peterborough."
As the winner of this year's festival, Agave by Imperial will receive a hot chocolate themed trophy and bragging rights for the year.
Second and third place were claimed by Milk + Tea for their 'Bubble Pudding Chocolate' and The Speak Easy Cafe for their 'Breakfast of Chocolate'.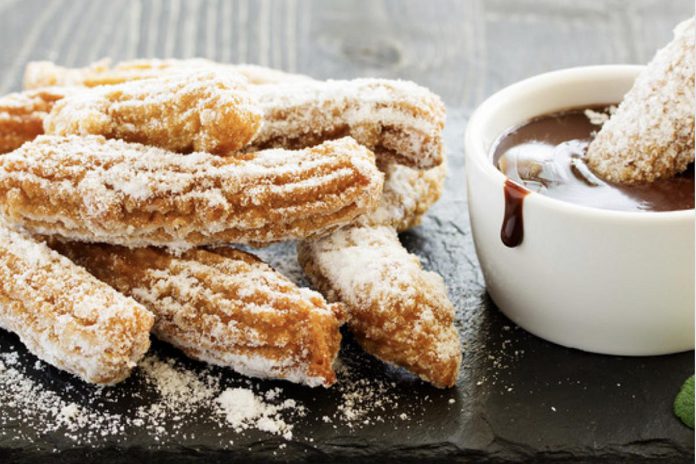 Organized by the Peterborough Downtown Business Improvement Area (DBIA), the Ptbo Hot Chocolate Fest was sponsored by Shorelines Casino.
"Folks came out in force to support our hot chocolatiers and sip the many creations on offer," says DBIA communications and marketing manager Hillary Flood. "Over the span of just 10 days our Hot Chocolate Trail map surpassed 11,000 views. The success of our very first Ptbo Hot Chocolate Fest lies heavily on the imagination and passion of our hot chocolatiers. Together, we were able to add a bit of affordable indulgence to the season for our local community."
For more information about the Ptbo Hot Chocolate Fest, visit the festival website at ptbohotchocolatefest.com.