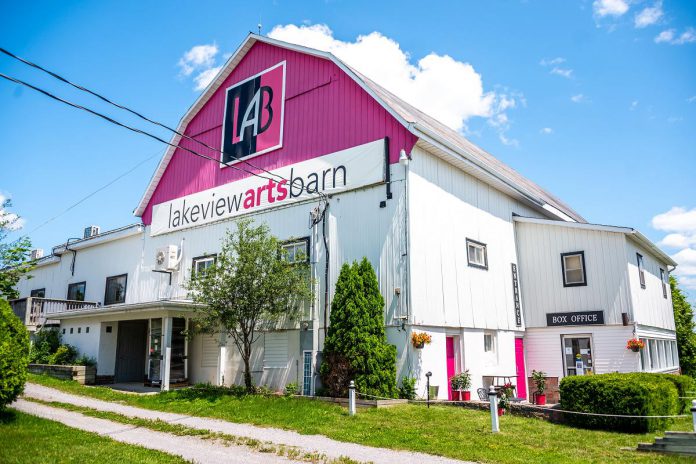 Globus Theatre in Bobcaygeon is celebrating its 20th anniversary in 2023 with an extended season of plays, music, and comedy. Kicking off with a gala celebration in April, the 2023 season features nine mainstage shows and four one-night-only performances from May through December at the Lakeview Arts Barn at 2300 Pigeon Lake Road in Bobcaygeon.
Globus Theatre has been producing professional theatre in the Kawartha Lakes since it was established in 2003 by wife-and-husband team Sarah Quick and James Barrett. In 2006, Globus became the company-in-residence at the Lakeview Arts Barn, a former cattle barn transformed into a comfortable and contemporary 150-seat theatre with an attached restaurant.
In May 2022, the registered charitable organization announced it was launching a $2-million capital campaign to buy the Lakeview Arts Barn and had already raised $1.1 million towards that goal. The total raised is now at $1.33 million.
"We are very excited to be embarking on our 20th season here at Globus," says Barrett, Globus's artistic producer, in a media release. "When Sarah and I founded the company in 2003 we could not have predicted the path that Globus would forge over the next two decades, especially given the tumultuous past few years."
Advertisement - content continues below
Tweet this quote
"Globus is thriving," Barrett notes. "Over the course of the last three years, we have seen an increase in new audience and a renewed vigour in the interest and support from our long-time patrons. With an extended celebratory season and the continuation of an exciting capital campaign to purchase our venue, 2023 marks a milestone year for Globus and we look forward to sharing it."
Globus is marking the launch of its 20th anniversary season on Saturday, April 22nd with Starlight Ball, a gala black-tie fundraiser at the Lakeview Arts Barn featuring canapes and a three-course meal, live music and dancing, as well as appearances by favourite Globus performers. The season kicks off from May 10 to 20 with Mending Fences, a poignant comedy by Canadian playwright Norm Foster, a favourite of Globus audiences.
"Norm cut the ribbon for us when Globus moved into the Lakeview Arts Barn 18 years ago," recalls Quick, Globus's artistic director. "Since then, one of his plays has featured almost every season. It is only fitting that it is one of his, Mending Fences, that kicks off our 20th season."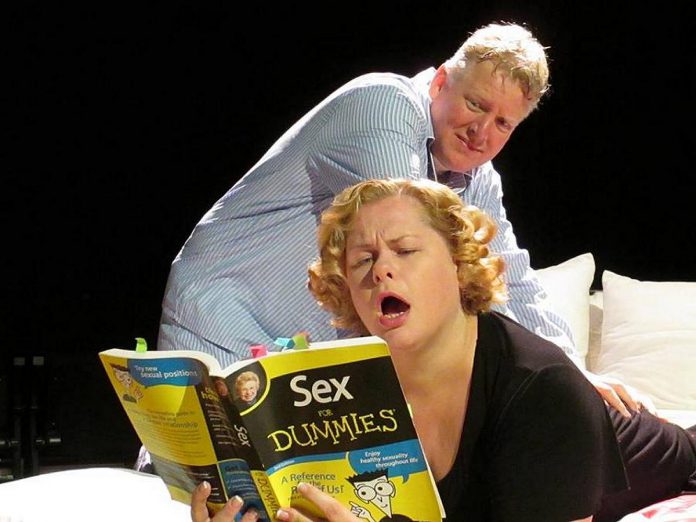 The first musical mainstage show of the season sees Rick Kish's The Crooner Show, featuring the music of iconic singers like Frank Sinatra and Michael Bublé, run from June 6 to 10. This will be followed by the return of Michele Rimi's hit comedy Sexy Laundry, a decade after it first wowed Globus audiences, from June 21 to July 8.
Globus Theatre has become known for its original murder mysteries, and Quick's The Great Palm Tree Beach Tiki Bar Tragedy premieres from July 19 to 29.
"We have produced over a dozen original murder mysteries to date," Quick says. "We used to do them solely in the off-season but, two years ago as we were pivoting all over the place, we produced one in the summertime, and it was a smash hit. We like the variety it brings in terms of staging and theatricality. We have people who come out for dinner theatre, some that come for plays, others only for concerts, but we have a growing legion of patrons who come to everything we do and to that end we like to offer something different each time they come."
Advertisement - content continues below
From August 2 to 12, Globus will present the new play Tip of the Iceberg, a comedy set in Newfoundland and the first play written by Norolk County trio Chris Rait, Jeannine Bouw, and Mark Williams.
The summer season will end with Globus Theatre's production of Hurry Hard, a curling comedy by Kristen Da Silva, whose play Gibson & Sons is wrapping up this weekend at the Peterborough Theatre Guild. Hurry Hard will run from August 16 to 26.
For the fall season, beloved performer Leisa Way and The Wayward Wind Band will return to the Globus stage from October 17 to 21 with Rhinestone Cowgirl! A Tribute to Dolly Parton, followed by another murder mystery dinner theatre experience, A Christmas Story…of Murder! A Festive Murder Mystery, a comedic murder mystery based on the classic Christmas movie that runs from November 15 to 25.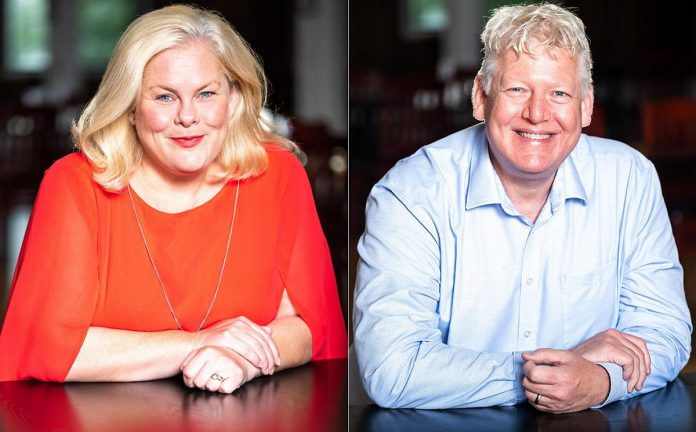 The 20th anniversary season wraps up in December when Globus Theatre presents its annual family British panto tradition, with Quick's Puss in Boots running from December 5 to 17.
In addition to the mainstage series, Globus Theatre has chosen four one-nighter shows to celebrate its 20th anniversary season, with all led by performers featured in Globus' inaugural seasons — some of whom have become regulars on the Globus stage and others who are returning for the first time in two decades.
Comedy shows include Canadian Comedy Award winning improv troupe SlapHappy (May 27), as well as veteran comedienne Alex Dallas who brings to the stage her critically acclaimed show Horseface, a passionate response to the #MeToo movement (June 15). Chris Gibbs will return with his show Not Quite Sherlock, about a bumbling but incredibly affable detective (September 23), and Girls Nite Out is also back for its 18th year (November 4).
Advertisement - content continues below
Tweet this quote
The brainchild of Quick and Second City alumna and Bobcaygeon resident Jennine Profeta, Girls Nite Out was first performed as part of Globus Theatre's second season. Since then, the show had toured across Canada with a revolving cast of Canadian Comedy Award Winners and CBC comedy regulars, including Profeta and most recently Elvira Kurt, Diana Frances, and Karen Parker.
"There's no doubt that this extended season is a big undertaking for the whole team here at Globus, especially with a major capital campaign in progress, but it felt like the right step for us on this milestone year," Quick notes.
"For the past three years we've been making decisions on the fly, operating month by month. I wanted 2023 to be the opposite of that. A 13-show season announced all at once so that people can get back to planning ahead and looking forward to things. By increasing our theatre offerings, I wanted to give the community a taste of what it could be like if Globus secures a permanent home here — hopefully celebrating our 30th, 40th, 50th seasons and beyond."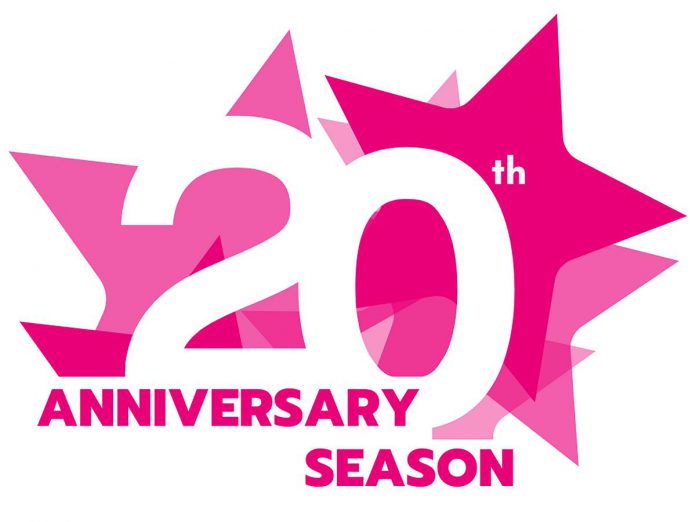 Subscriptions for Globus Theatre's 20th anniversary season will go on sale beginning Monday, March 13th for Star Supporters and Thursday, March 16th for the general public, with single tickets going on sale the following Monday for Star Supporters and the following Thursday for the general public.
Seven different subscription packages are available, and most single-ticket prices $45 for theatre only or $90 for dinner and theatre.
For more information, to purchase subscriptions and single tickets, and to donate to Globus Theatre's capital campaign, visit globustheatre.com.