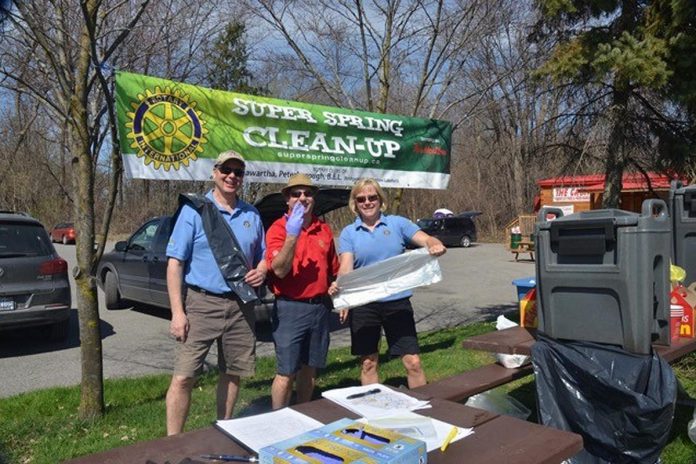 The Rotary Club of Peterborough has partnered with Cleantech Commons at Trent University to support local environmental-related research and start-ups.
Last fall, the Rotary Club of Peterborough launched the Rotary Environmental Innovators Fund (REIF), aiming to raise $10,000 through corporate and individual donors — known as "environmental champions" — to fund individuals, businesses, or organizations addressing environmental issues that affect the Peterborough area. REIF has since reached its $10,000 fundraising goal.
Environmental innovators can apply for REIF funding by Friday, March 24th (extended from March 17), describing how they would use the funding to address environmental issues such as biodiversity conservation, sustainability, global warming, waste disposal, pollution, and water and waste water management. While eligibility for the funding is not limited to Peterborough residents, the effect of the applicant's work must be in Peterborough County.
Advertisement - content continues below
The applications for REIF funding will be reviewed first by a panel of environmental specialists and then by the "environmental champions" who donated to REIF, who will vote on the applications.
Three applicants will be selected to receive a $3,000 award each at an event to be held at Camp Kawarthas on Thursday, April 27th. The environmental champions will be invited to attend the event to meet the three winners.
REIF was created by a collection of active citizens and businesses with an interest in addressing some of the top environmental concerns facing us today and impacting us locally, and is led by Rrotarian Graham Wilkins, a long-time local manufacturer and businessman.
"The journey towards environmental sustainability is inherently collaborative," says Wilkins in a media release. "We can have far more impact by engaging with the individuals and companies working on our behalf. The REIF will help to pave the way for local Innovators to play a role in achieving this."
Cleantech Commons at Trent University is a research and technology park focused exclusively on clean, green, low-carbon, and sustainable technology research, innovation, commercialization, and
entrepreneurship.
According to executive director Martin Yuill, the partnership between Cleantech Commons and the Rotary Club of Peterborough will not only support and advance individual environmentalists and start-ups working on environmental concerns, but will create networking opportunities for the applicants to connect with related ventures in Ontario and Canada and take advantage of mentoring relationships.
Advertisement - content continues below
The partnership will also help identify early-stage innovators and entrepreneurs who can benefit from Cleantech Commons' suite of programming, facilities, and expertise.
"This exciting collaboration will create pathways for skilled youth and talented graduates to start and grow their own companies and find employment in the environmental sector right here in Peterborough," Yuill says.
To learn more about the Rotary Environmental Innovators Fund, to apply for funding, or to become an "environmental champion" by donating, visit rotaryenvironmentalchampions.ca.