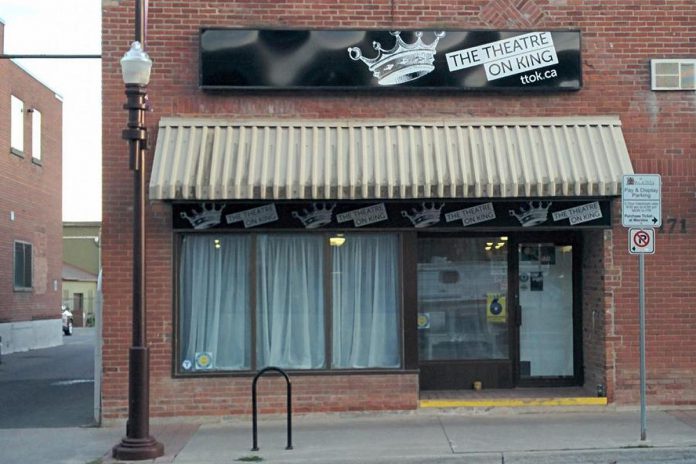 Leaders in Peterborough's arts community are raising concerns after an application from The Theatre On King (TTOK) — a local theatre and community space in downtown Peterborough — for a community investment grant from the City of Peterborough was denied, despite the organization having received grants in previous years.
At Peterborough city council's general committee meeting last Monday (March 13), councillors endorsed the disbursement of $148,828 for community investment grants to 20 not-for-profit and charitable organizations for 2023, along with $20,655 for smaller community project grants to 28 organizations. The decision will be ratified during a city council meeting on Monday, March 27th.
Through community investment grants, the city provides funding support for not-for-profit and charitable organizations in the areas of arts and culture, social services and health, sports and recreation, and the environment. The grants range from $1,000 to $15,000 and are intended to support projects and special events, specific programs, or operating budgets. The funding is available once a year, but eligible organizations can apply for three-year funding.
Advertisement - story continues below
Tweet this quote
An assessment committee of two city councillors and 11 citizen appointees reviews the applications for community investment grants. According to the city, there were 25 applications for community investment grants this year, more than double the requests in 2022 when the program saw 12 applications — all of which were approved.
For 2023, TTOK was one of five organizations whose application was not granted funding. In comparison, TTOK received the maximum grant of $15,000 last year, one of 12 organizations that received a total of $196,980 in funding.
The news that TTOK was denied funding this year has led some prominent members of Peterborough's arts and culture community to speak up regarding the impact of the decision and what they term long-standing concerns about the application process.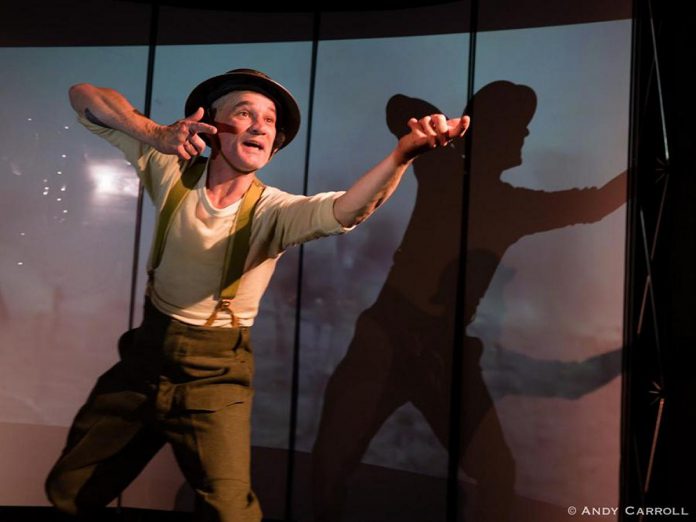 "The recommendation that TTOK not receive any city support is baffling and wrong," said Bill Kimball, president and chair of the Electric City Culture Council (EC3), in an email to kawarthaNOW. "TTOK deserves to be among the very best regarded arts groups in the city for all its community-engaged work, while at the same time generating, in the opinion of many, the very best professional theatre happening in the city."
"This funding decision could result in the loss to the city of this dynamic institution and I wonder if the people who made the decision are aware of that," added Kimball, who is also executive director of Public Energy Performing Arts, which itself was approved this year for a $9,900 three-year grant.
EC3 executive director Sue Ditta, who has more than 40 years of experience in arts and culture funding policy and program development, told kawarthaNOW she has never seen a previous grant recipient go from the highest funding level to nothing in a single year.
Advertisement - story continues below
Tweet this quote
"Our concern is not with what organization got what grant — our concerns are with the process," Ditta said, before noting the issue she sees with the city investing in specific community groups for multiple years and then suddenly withdrawing support.
"Withdrawing funding risks that program failing, which makes earlier investments not make sense. If the assessment committee did that, then do they not really understand how the performing arts unfold in Peterborough."
According to Ditta, this suggests the committee's work is not being carried out in accordance with the principles of arms-length peer assessment, which is typical in most arts funding models.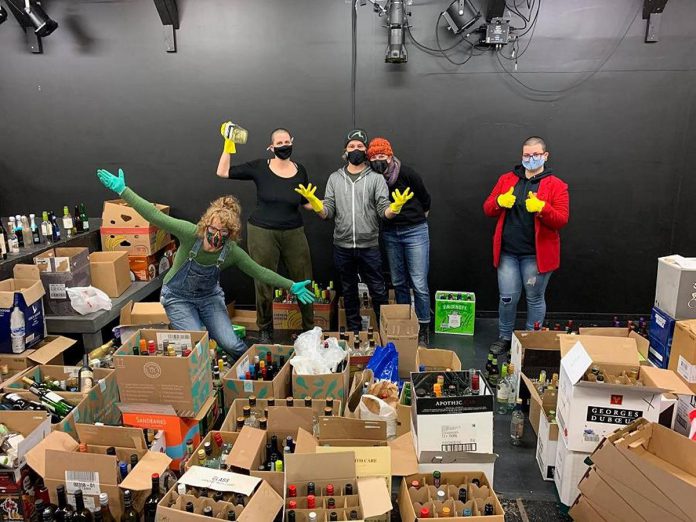 Kate Story, TTOK's artistic administrator, echoed these sentiments when reached for comment.
"We thought it was a really strong application," Story said, adding that in her view the programming paradigm outlined in this year's application differed from previous years only in its requirement for sustained improvement and diversity.
The process issue is a major one for Story as well due to the fact that, as of Friday afternoon (March 17), she and Ryan Kerr, TTOK's artistic and technical director, have been unable to receive feedback on their application.
Advertisement - story continues below
Tweet this quote
While both Story and Kerr intend to appeal the decision before city council at its March 27th meeting, they are unsure of how to approach the appeal.
"Because we can't get any feedback, we're left grasping at straws guessing at where they went wrong," Story explained. "It's kind of like being in a nightmare."
In the absence of feedback, Story has entertained the possibility the assessment committee took issue with TTOK's advocacy in its application for an overhaul of the entire system and an increase to the pool of community grants funding.
"They may have (mistaken) our cry for help as a sense of entitlement," Story said.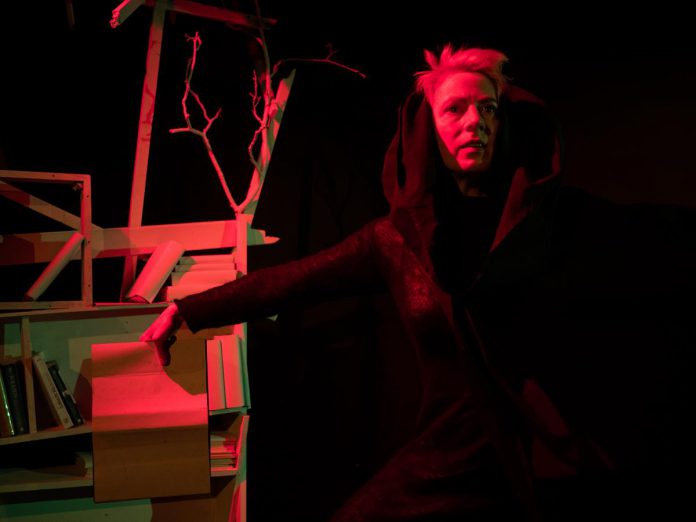 Story's comment echoes one made by Ashburnham Ward councillor Keith Riel during the March 13th general committee meeting when councillors endorsed the 2023 grants. Riel, who has served on the assessment committee for 13 years, stated during the discussion this is the first year he has seen "some very poor applications written."
"There was almost an expectation that the city was going to give them money," he said, adding that these applications were scored very low by the committee.
"I think it was fairly adjudicated by the (assessment committee)," Riel said. "There's only so many dollars unless the council is willing to increase the funding."
Advertisement - story continues below
Tweet this quote
Prior to Riel's comments, Town Ward councillor Joy Lachica had raised concerns that one arts organization in particular — clearly referring to TTOK in all but name — had not received funding this year unlike previous years.
"One group that (was previously selected) is such an important cornerstone to our arts community," Lachica said. "Not just a venue, but a birthplace for new work, very high level theatre and performance. And it has been a recipient of the community investment grant over these recent years. When there is a massive change and there is not that available funding, I guess one would wonder why. What is different this year in terms of criteria? … If a grant one year was $15,000 and then zero the next year, what lens or what weighting would be done on the part of the committee to make those decisions?"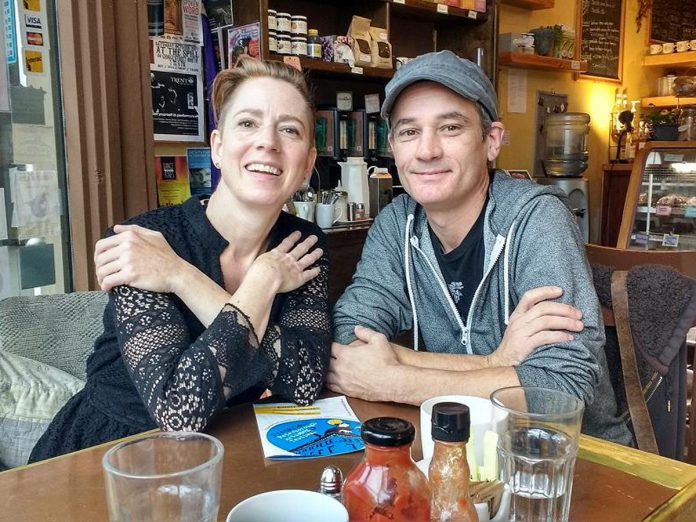 Tweet this quote
Town Ward councillor Alex Bierk is the other council representative on the assessment committee. During the March 13th meeting, he mentioned his concerns with the application's rubric being "complex" and said he was worried that some of the applicants might feel the same way. However, he also said he too believed the process of adjudicating the applications as they stood was fair.
"It wasn't a scenario for us as jurors where we were looking at totally defunding a specific group," Bierk said. "What we did is we scored each application blindly, and then that grant (application) fell into place either above or below the line based on the combination of all of our scores."
Bierk, who is also a professional artist who has previously served as a juror for the Ontario Arts Council, noted the fact there was some confusion amongst assessment committee members regarding the fact that multiple organizations seemed to be applying for money for the same project.
Speaking over the phone with kawarthaNOW, Bierk echoed his comments at general committee that the applications were adjudicated fairly. Despite this, he admitted he had concerns with the accessibility of the process for applicants.
"If people applying for it have questions then the city has to make it more simple," he said. "The system could benefit from being streamlined."
Tweet this quote
Bierk also confirmed that historical funding was not a consideration of the committee. Even if it was, however, due to the blind nature of the application review process it's unclear how this information could have been included.
"At the end of the day, a capable group of people looked at the applications," Bierk said, noting that the successful applications were the ones that spoke directly to the criteria set forth in the application.
"As a councillor, I'm really interested in finding funding for TTOK, but that's a separate conversation," he added.
City staff were unavailable when kawarthaNOW reached out for comment on Friday afternoon.
A petition called "Save The Theatre On King: Urge The City of Peterborough to Fund TTOK" has been launched on change.org. While The Theatre On King is not currently a charitable organization, it accepts donations as a charitable trustee of Public Energy Performing Arts through Public Energy's CanadaHelps page.
The story has been updated to include links to a petition and donation page for TTOK and to correct the statement that TTOK used grant funds to advocate for greater funding for the arts. In actuality, TTOK advocated in the text of its application for an increase in funding for the arts.