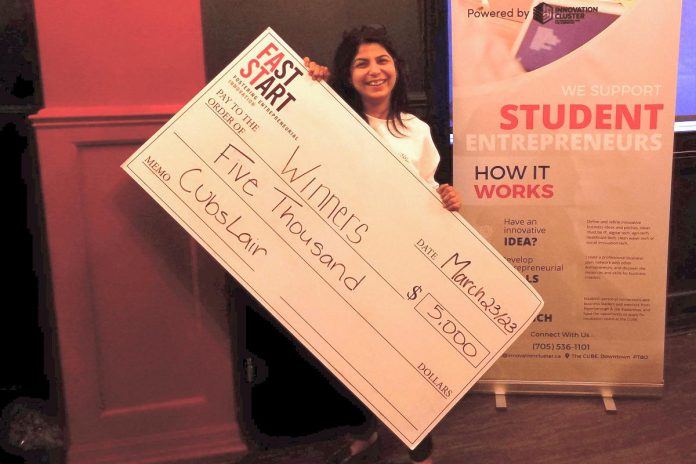 A student entrepreneur who makes edible cutlery is the grand prize winner of this year's Cubs' Lair entrepreneurial competition.
Richa Sharma won a cash prize of $3,000 for her business TastEATools, which manufactures sustainable utensils made from whole grain flour and natural sweeteners and flavours.
Organized by Innovation Cluster Peterborough and the Kawarthas, Cubs' Lair is an entrepreneurial competition where any student can pitch their innovative business idea for a chance to win cash prizes.
Advertisement - content continues below
The top five finalists pitched their ideas to a panel of expert judges, including local business leaders and professionals, last Thursday (March 23) at One Eighty Sports Pub in downtown Peterborough, with Sharma's TastEATools business selected as the grand prize winner.
TastEATools offers a variety of edible sweet and savoury spoons, cups, bowls, forks, and straws, along with unique dining experiences through 'joy boxes' and cooking classes.
Sharma will be donating 20 per cent of her prize money ($600) to the Canadian Council of the Blind's Peterborough Chapter.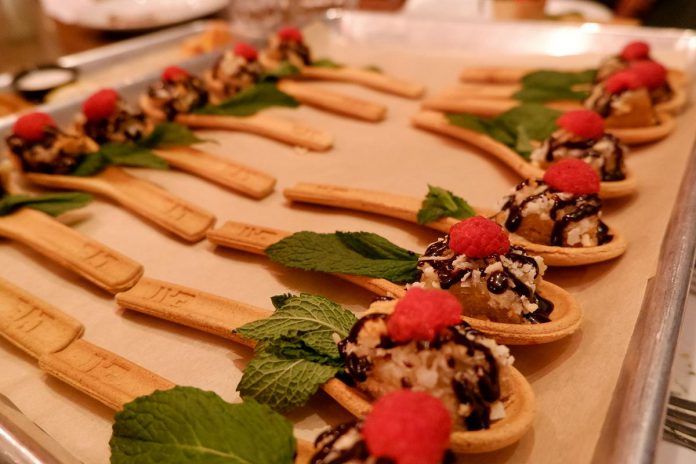 The second-place winners of a $1,500 cash prize were Sahil Dabgotra and Dev Upadhyay for their business concept called Sustainabite, a business application that collects surplus food from local grocery stores, fast food chains, and other food outlets to feed people who are unhoused.
The Sustainabite application uses data analytics and machine learning to ensure efficient and effective distribution of food.
The third-place winners of a $500 cash prize were Maninder Singh, Amandeep Kaur, Amila Peiris, and Haritha Bollepalli for Titan SmartLock, a secure smart lock solution that operates using NFC technology.
The Titan SmartLock can be controlled by a smartphone application, with manual operation mode when a smartphone is not available.