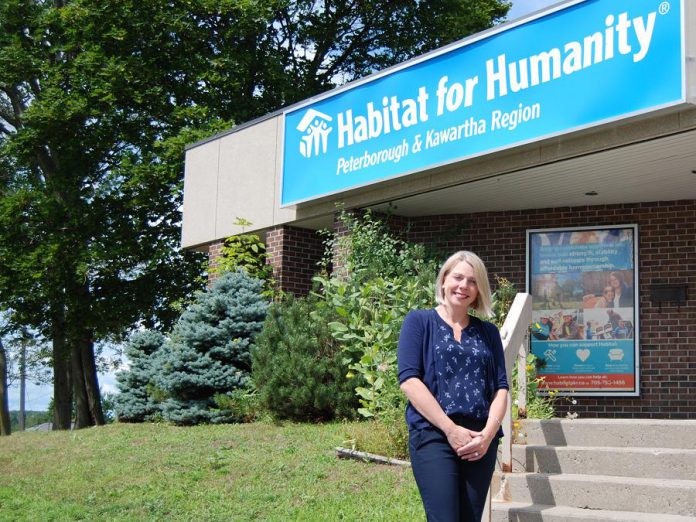 What was billed as a celebration took on a religious revival feel as grateful representatives of several local non-profit organizations publicly expressed amen for grant money received from the Peterborough Foundation.
Held at The Mount Community Centre on Tuesday (April 18) to mark the foundation's 70th year of giving, the event saw several attendees introduce themselves and briefly explain what their provided grant money was used for before offering their unabashed thanks.
There was, and remains, plenty to be thankful for. From June 2019 to this past December, the foundation granted $242,992 to 49 organizations for capital expenditures. Each applied for grant assistance and, upon review by the foundation's board, received all or part of the money requested.
Advertisement - content continues below
Tweet this quote
Among those expressing thanks was Christina Skuce, director of operations for Habitat for Humanity Peterborough & Kawartha Region that, in 2019, received $3,000 for a ramp to make its office at 300 Milroy Drive more accessible.
"Because of COVID we haven't been able to put it in yet, but it's going in this year," said Skuce, noting it was the first time Habitat for Humanity had applied to the foundation for assistance. "That wouldn't be possible without the Peterborough Foundation. We're so thankful. I have a huge smile on my face. There's such an energy and buzz in this room. It's nice to see something positive."
Equally appreciative was Chad Hogan, general manager of Market Hall Performing Arts Centre in downtown Peterborough that, in 2022, was granted $4,815 for repairs to stage back drops that over time had dried out and became brittle.
"In a post-pandemic recovery situation, it's something that we would have had to put off for awhile but luckily, with the help of the foundation, we were able to get it installed before the doors re-opened," said Hogan. "I see a lot of familiar faces here, but also people that I don't recognize. I think that speaks to the breadth and diversity of the groups that have been funded."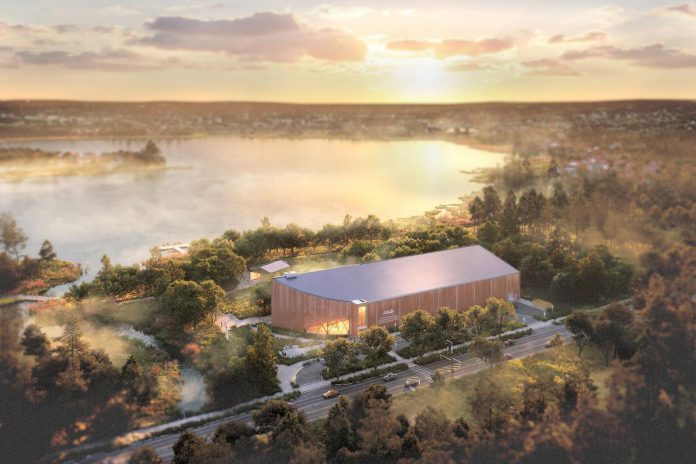 Meanwhile, Canadian Canoe Museum development officer Kate Kennington was on hand to say thank you for a 2022 grant of $10,000 for a "beautiful metal bench" that will be installed on the outdoor campus of the museum's new home off Ashburnham Drive that is currently under construction.
"It's incredible to part of such a generous community and hear of such exciting things happening," said Kennington, adding "We were absolutely delighted to be able to submit a grant application and thrilled receive the money."
While each benefactor had a unique story to offer, the history of the foundation, which can be traced back more than 120 years, is quite a story in itself.
Advertisement - content continues below
It was back in 1900 that engineer Louis D.W. Magie, who worked for General Electric in the United States, moved to Peterborough to take a position with company's Canadian subsidiary, where he remained until his retirement in 1938.
After the death of his wife, Magie married Jessie Fairweather, the daughter of William Fairweather (founder of The Fairweather Company, a leading name on the Canadian retail landscape).
With no immediate family members, Magie started to make arrangements for the provision of their estate in 1950, with the assistance of Dr. G.S. Cameron and accountant James H. Turner.
In 1953, the Peterborough Foundation was incorporated on the strength of Magie's donation of $5,000 — a large sum at that time.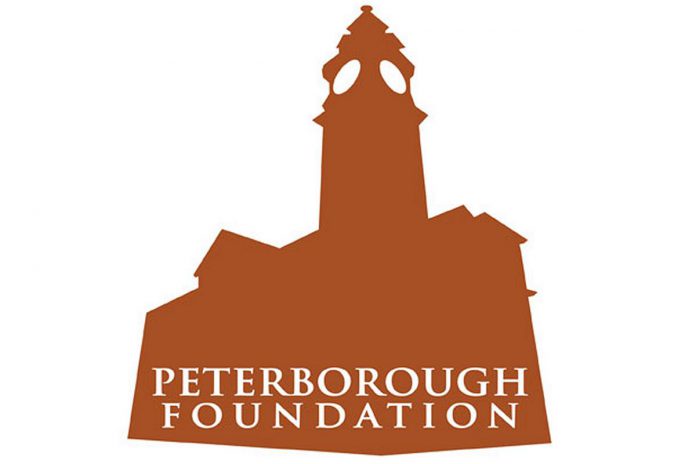 Upon Magie's death in 1956 (his wife Jessie had died two years earlier), the couple's estate was passed on to the foundation, for which he had named its first directors, Dr. Cameron and Turner among them.
To this day, the foundation is required to present its accounts before the Surrogate Court of the County of Peterborough, ensuring its financial statements are a matter of public record. Since its inception, the foundation has distributed more than $2 million from a capital base of just under $1 million.
Seven decades later, Nancy Martin is the board chair, having sat as a board member for 20 years.
"It was a very small group of well-known businessmen that got together and did this (started the foundation)," said Martin. "It just sort of bumped along for years and years and years. People knew about it usually by word of mouth. Just lately, having a web page and these kinds of events has let people know that we're available to help."
Advertisement - content continues below
Tweet this quote
"We try to keep the application process really simple so you don't have to have a professional fundraiser on staff to apply," Martin added. "If anyone has questions, they can phone me. We try to keep this as close to the ground as we can."
That said, there are some cast-in-stone requirements. For example, any money granted is for capital expenses only, not operational expenses. As well, seed funding for the development of an innovative program is considered. In addition, all applicants have to be based in the city or county of Peterborough.
As she eyed the auditorium, one word came quickly to Martin.
"It's joyful," Martin said. "This room is full of good news stories. There are not a lot of good news stories out there. It's important that we get together and appreciate each other, and the work that we do."
"My involvement is extraordinarily gratifying. There's the nice feeling that, when you make a decision about a grant, you do so having a great deal of faith in the integrity of the (applying) organization — that they're going to do what they say they're gong to do. It's a lovely thing to be able to do that but they're the guys that are doing all the hard work."
For more information about the Peterborough Foundation, and for application process details, visit www.peterboroughfoundation.org. This year's application deadlines are May 1st and November 1st, the board meeting after each of those dates to review applications and make its decisions.