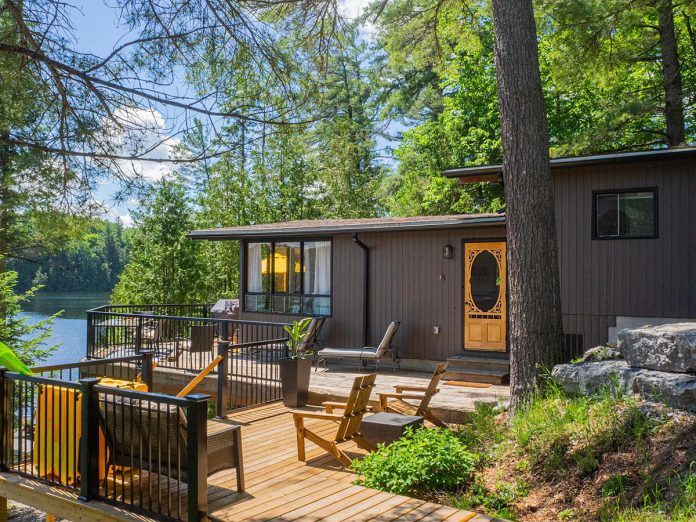 With cottage season soon in full swing, there's good news for people looking to rent a cottage in the Kawarthas and cottage owners in the Kawarthas wanting to rent out their cottage: Ontario's premier cottage rental company Cottage Vacations is expanding its operations in the region.
Since 1999, Cottage Vacations has offered hundreds of privately owned waterfront cottages for rent in Muskoka, Parry Sound, Georgian Bay, Simcoe, Haliburton, and the Kawarthas. Last September, Sandra Wilkins joined Cottage Vacations as the territory manager overseeing the Kawarthas region — including Peterborough and the Kawarthas, Kawartha Lakes, and Haliburton — which has recently experienced significant growth in cottage rental availability.
"There's such a need in this area," says Wilkins, acknowledging that this demand is what attracted her to the role. "I'm excited for the future — not just for myself, but for cottage owners and cottage renters in the whole area I'm working in."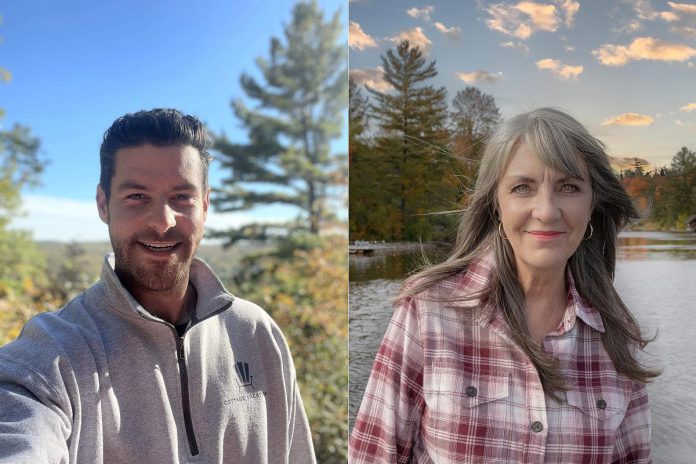 Tweet this quote
When Cottage Vacations president Jay Katzeff took over the Muskoka-based company last February, he noticed a high rate of Kawarthas rentals on the market, compared to properties in traditional cottage country like the Muskokas. He attributes this increase to the region offering a similar cottage experience but at a lower price point.
"People saw a lot of opportunity in the Kawarthas and it just continues to grow," Katzeff explains. "It's a fantastic vacation market and it's a fantastic community. It has all the amenities one could ask for."
While pandemic travel restrictions increased the demand for cottage rentals over the past couple of years, travel is now returning to normal and rental demand is returning to pre-pandemic levels. At the same, more owners are looking to rent their cottages to help offset increased ownership costs.
Tweet this quote
"Because interest rates have gone up, and cost of ownership has gone up, more people have turned to renting their properties," says Katzeff. "They need that cash flow, so more owners are looking to rent their properties than ever before."
Although Cottage Vacations has always listed some cottages in the Kawarthas since its founding in 1999, Katzeff felt it was an "obvious next step" to onboard someone located in and dedicated to the region given its recent growth in rentals.
"You need to have someone who lives and breathes and understands the Kawarthas market," he notes, referring to Wilkins. "There's nuance to every lake and there's nuance to every property."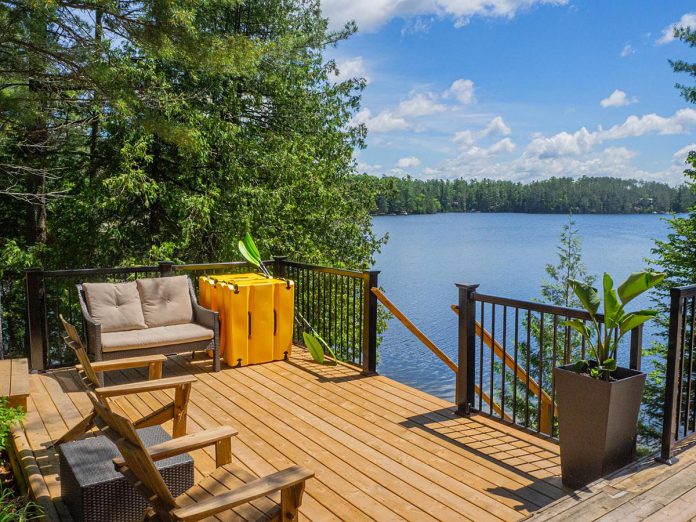 Tweet this quote
Labelling themselves as "matchmakers," Cottage Vacations offers something that other companies in the short-term rental industry don't: a hands-on, personalized experience for both owners and renters.
"We are there to support the owner, to make sure it's the right rental group for their property so they're going to have the best experience," Katzeff explains. "And we're there to support the renter, to make sure the property they're paying for is going to be the best one for their vacation."
To do this, Wilkins visits each property before it gets listed, eliminating the potential for false advertising and owner biases. Though renters can find a variety of properties — ranging from a basic rental to a luxurious one — at Cottage Vacations, not just any property can be listed on the platform; it must meet certain standards.
Tweet this quote
"We evaluate whether the property is going to meet needs of the renters that we attract," Wilkins says.
"We take pride in being very honest," Katzeff adds, explaining the company knows their listed properties inside and out so they can make accurate recommendations based on a renter's needs. "If there are one hundred steps from the deck to the water, we tell you there are one hundred steps from the deck to the water. That's why renters can rely on us."
Cottage Vacations is equally dedicated to protecting the interests of cottage owners, requiring renters to fill out a thorough application form.
"We make sure the people who are renting our properties are going to take care of them and are going to treat the property with respect," Katzeff points out.
The company also keeps a database of renters and, if a cottage owner has a bad experience with a renter, they don't allow the renter to book again on the Cottage Vacations platform.
Along with these protections, Cottage Vacations is also working to address the "absentee owner" issue which, according to Katzeff, is creating a bad name for the short-term rental industry — leading municipalities like the City of Kawartha Lakes to consider a short-term rental by-law and licensing program.
"We want to work with municipalities, townships, and neighbourhoods to let us manage those properties," he says. "We are here to protect this industry and we're here to protect these neighbourhoods."
Tweet this quote
While companies like Airbnb and Vrbo have received much of the criticism around short-term rentals, Cottage Vacations understands the "simplicity" of their platforms is appealing to renters. The company will soon be launching an updated website offering a user-friendly rental process similar to the one offered on these platforms. Clients will be able to easily complete rental applications and provide payment details directly on the website.
Both owners and renters are still welcome to pick up the phone and speak directly with someone in the office anytime they require.
"Our updated website will marry the ease and appeal of Airbnb with the safety net of working with an agency," Katzeff says.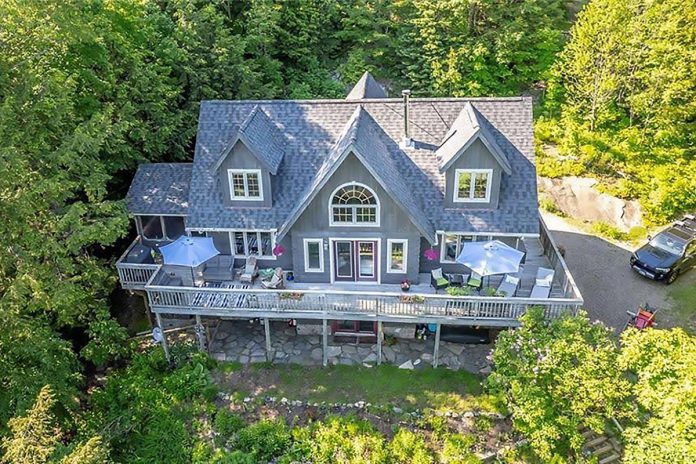 With the recent launch of Cottage Vacations Real Estate Brokerage, the company is taking their services a step further to also help people looking to purchase their own rental property.
"Cottages are big investments and you have to have the right information," says Katzeff, explaining new cottage owners often have unrealistic expectations of the rental market after receiving inaccurate information from real estate agents.
"We're able to leverage 23 years of rental history and data from between 150 and 300 properties all over cottage country to help you make the best decision on your purchase."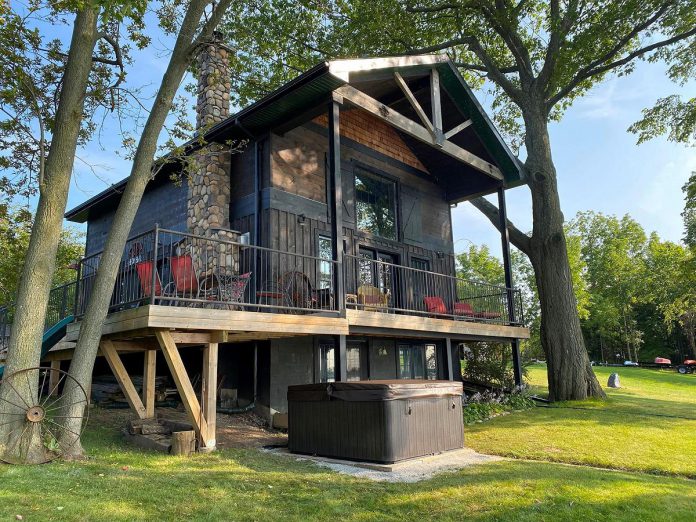 As for Wilkins, she is currently enrolled in the Real Estate Salesperson Program, delivered by Humber College, so she can also help people looking to buy a rental cottage in the Kawarthas.
"It just makes sense because we have people who have rented from Cottage Vacations for years and years and years," she says. "They may be now so in love with the concept and be in the position to buy their own."
For those who buy a rental cottage through Cottage Vacations Real Estate Brokerage, the company can also help them with the entire rental process.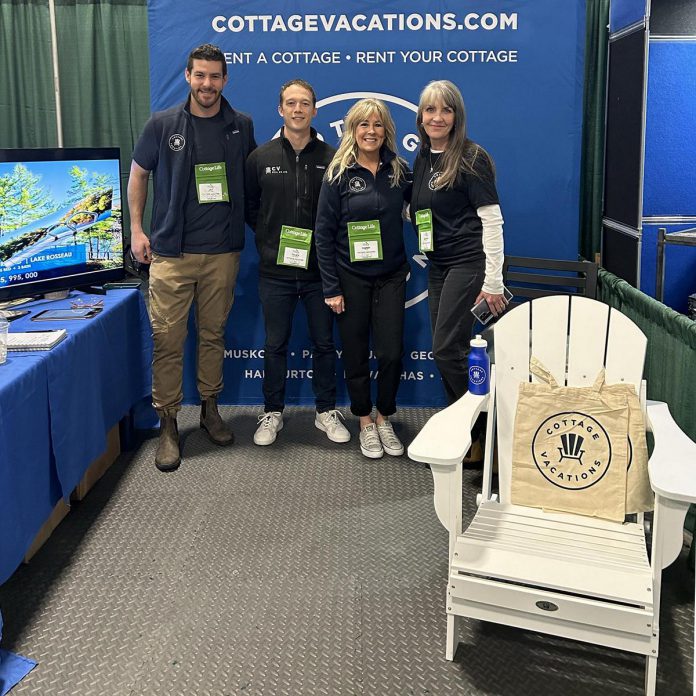 Tweet this quote
"We stay involved," Katzeff says. "We're not just going to help you buy the property. We're also going to manage it for you, to make sure that you achieve the outcome you're looking for. We bring it to life with real numbers, real data, real information, and then we're there to help you succeed."
For new cottage owners entering the rental market, both Katzeff and Wilkins want to be along for the journey.
"You let us help you find the perfect property," says Katzeff. "Let us stay with you before, during, and after the transaction. And when you're ready to upgrade it or sell it, let us be there for you too."

Cottage Vacations will soon be launching their updated website with plenty of rentals still available for summer bookings. In the interim, you can browse available properties at cottagevacations.com, where cottage owners looking to rent out their properties can also arrange an appointment.
You can also contact Cottage Vacations at 705-788-2885 or info@cottagevacations.com and follow them on Facebook, Twitter, and Instagram for updates on the latest properties available.
For more information about Cottage Vacations Real Estate Brokerage and to see featured listings, visit cvrealestate.com.
This branded editorial was created in partnership with Cottage Vacations. If your organization or business is interested in a branded editorial, contact us.