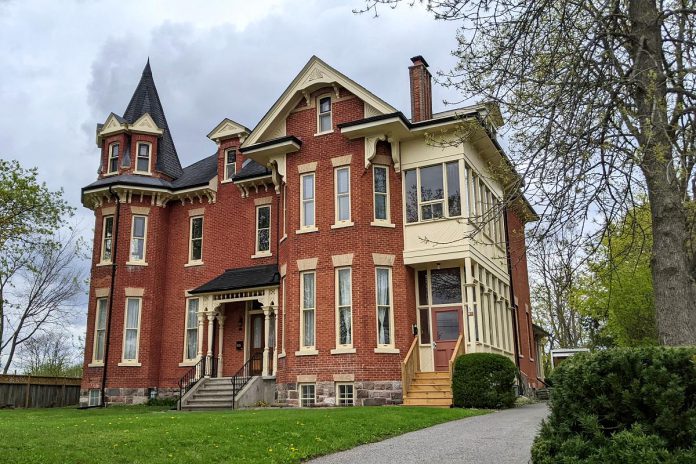 The John C. Sullivan House, a historic home built for the founder of Sullivan's Pharmacy in Peterborough's East City that later served as a convent, is apparently going up for sale.
A real estate sign with a "Coming soon to MLS" label was recently placed in front of the property, which is located at 83 Robinson Street across from Immaculate Conception Catholic Elementary School.
According to information from the City of Peterborough's heritage register, the mansion — which became known as Lakeview (presumably because its highest south-facing windows would have a view of Little Lake) — was built in 1886 for John C. Sullivan, who hired famed Peterborough architect William Blackwell to design it.
Advertisement - content continues below
Among many other buildings, Blackwell also designed the Academy Theatre in Lindsay in 1893, the Young Men's Christian Association building in downtown Peterborough in 1896, and King George Public School in East City in 1913.
As for Sullivan, he was a grocer by trade who opened a store in Ashburnham Village, in the building on Hunter Street East just west of where Sullivan's Pharmacy is located today. Sullivan and his Irish-born wife Mary lived in rooms over the grocery store before having the Robinson Street house built. In 1913, two of the couple's children opened a pharmacy in the same building and John C. Sullivan's grandson Hugh Sullivan took over operation of the pharmacy when his father passed away.
Hugh Sullivan later bought Irwin's drug store and moved it to the current location of Sullivan's Pharmacy, which he operated with his son Peter until selling the business in 2014 to Jason Hinton and Doug Shier (Hinton is now the sole owner).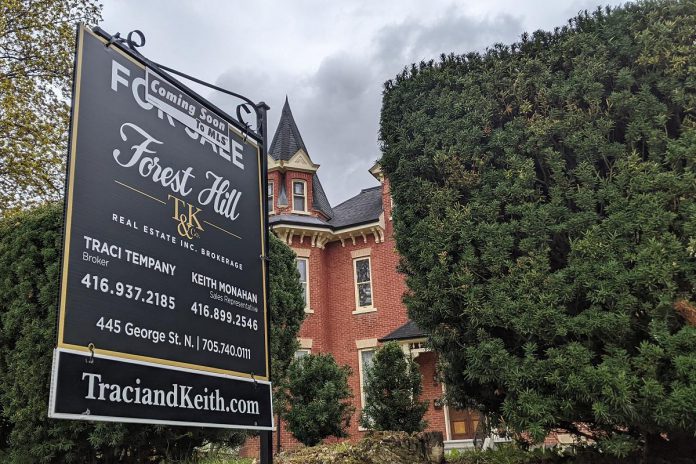 In 1936, the Sullivan family sold the Robinson Street property to the Roman Catholic Episcopal Corporation for the Diocese of Peterborough, which conveyed it to the Sisters of the
Precious Blood of the Diocese of Peterborough in 1941.
For the next 12 years, the mansion served as a convent for nuns whose principal occupation was making wafers for Holy Communion.
The house had several different owners from 1953 until 1967, when it began to be used as a boarding house. In 1981, John and Theresa Topic, both professors at Trent University, purchased the home with the intent of converting it back to a single family dwelling.
Advertisement - content continues below
In 1985, the house received heritage designation from the City of Peterborough.
Described as one of the largest homes in Peterborough, the John C. Sullivan House is considered one of the best examples of the bracketed Italianate style of architecture in the city.
Public information about the ownership and use of the property after 1985, when the house received heritage designation, is currently unavailable.
The original version of this story, which included information about John C. Sullivan's business from research completed by Gina Basciano for the City of Peterborough, has been updated with corrections supplied by Peter Sullivan.