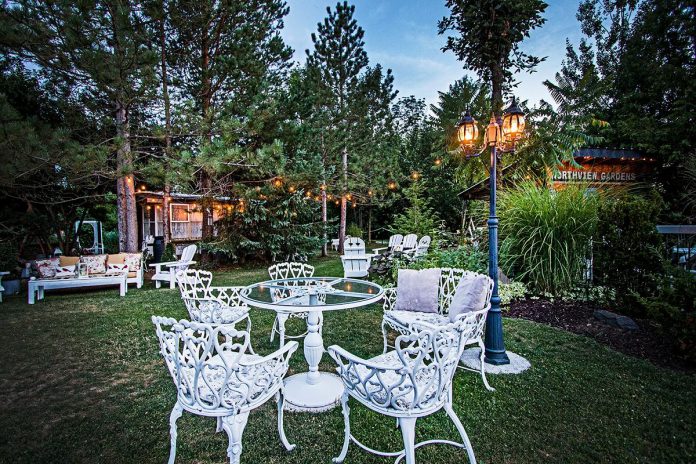 Saturday, June 3rd will mark a cause for celebration as outdoor wedding and event venue Northview Gardens celebrates its 10-year anniversary. Located in Selwyn Township just north of the Peterborough city limits, Northview Gardens is a hidden oasis on County Road 19 between Chemong Road and Hilliard Street that locals have lovingly labelled 'the secret gardens'.
Tucked behind an unassuming sign and trees and down a narrow road, you'll find a lush garden of greens and perennials, an outdoor ceremony area with a natural wooden archway, a 150-seat reception hall, an AGCO-licenced rustic outdoor patio and bar, a cozy garden house, and everything else needed for a picturesque wedding or special event.
Though this is what the property looks like now, it wasn't the original plan for the space when owners Rose Farthing and David Quist purchased the property over two decades ago.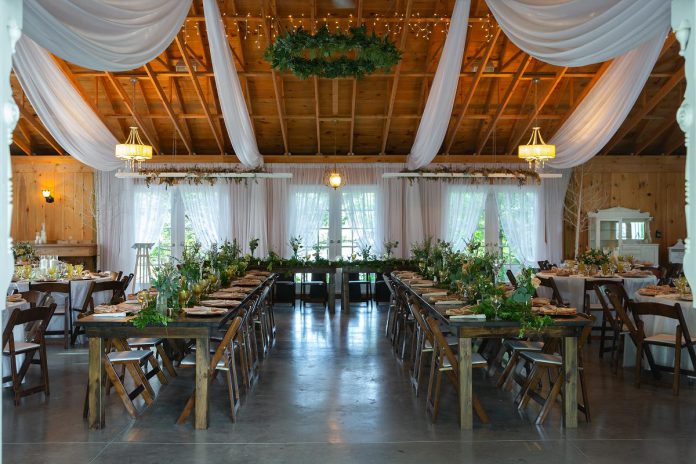 Tweet this quote
"We bought the property basically a fixer-upper," Rose says. "We're big gardeners so we were drawn to the two and a half acres of garden space. It was a beautiful location and we wanted to make a nice home."
Everything changed for the husband-and-wife duo years later when the couple's niece asked if they would host her wedding. It was an intimate family-only wedding that led to a massive change for Rose and David.
"At the end of the night, that little voice on my shoulder said 'You should do this, Rose.' And the following week I was at the township office asking what comes next."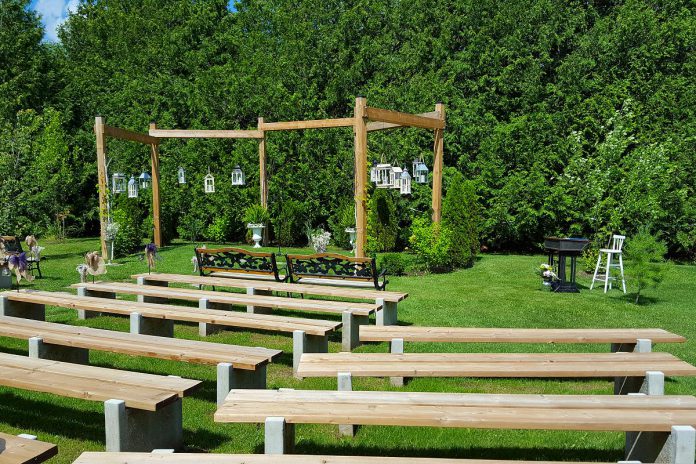 Tweet this quote
After starting small by using temporary tents to host weddings and events, Rose says the "real fork in the road" was when the couple found their tents "blown to smithereens" in an afternoon storm. Rose and David had two options: go big or go home.
They decided to go big. In 2012, Rose quit her day job and the couple began construction on their 2,000-square-foot venue. All the unique finishing touches, from the ceremony grounds to the iron carriage and double swing, continued to expand from there.
"The whole theme is really whimsical vintage," Rose explains. "All the settings on the grounds — all the white iron, the glass tops, and every cushion — are meticulously placed."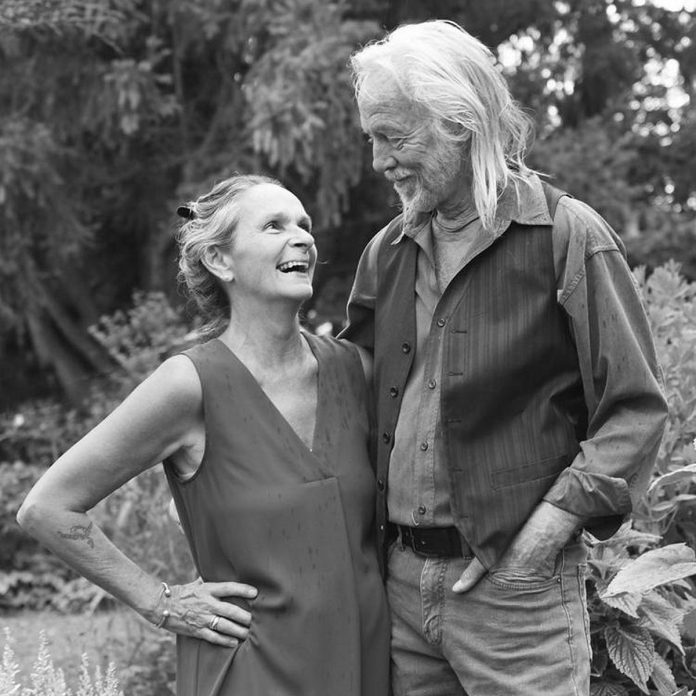 On June 3, 2013, Northview Gardens held its grand opening and Rose and David have never looked back.
Joking that David calls her "headquarters," Rose explains she and David have very different roles in the business: she's the creative one who envisions the ideas, and David is the handyman who brings them to life.
"We make a really great team," she says.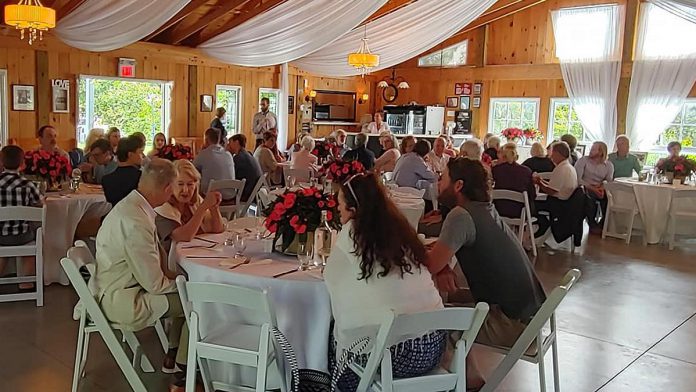 For a while, Northview Gardens was a full family affair, with the couple's son Nigel the venue's original bartender. While Nigel has since moved on to other things, the business has continued to grow and succeed thanks in part to the venue's dedicated staff.
"I have really good and strong staff that are proud of what we're doing," Rose says. "I have a working network of people, including bartenders and housekeepers, that I'm very grateful for. They make Northview Gardens what it is today."
After 10 years of hosting other people's events, Rose and David will finally be holding their own celebration from May 26 to 28 to thank everyone who has contributed to Northview Gardens' success over the past decade, from vendors and contractors to friends and past and future clients.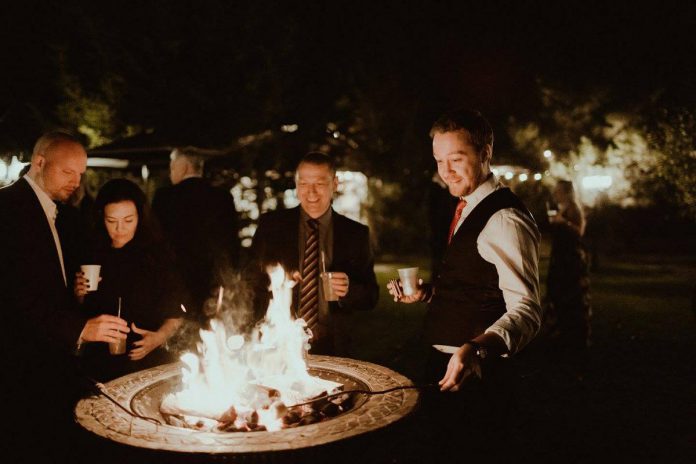 Tweet this quote
"We want to show our gratitude," Rose says. "It's our way of giving back and saying look at how far we've come."
With an invited guest list of close to 300 people, the three days of anniversary celebrations represent the past, present, and future of Northview Gardens.
Kicking off the celebrations on the evening of Friday, May 26th will be an invite-only VIP event for the contractors, builders, vendors, friends, family, and others who have collaborated and worked alongside Northview Gardens throughout the last decade. The evening will begin from 4 to 7 p.m. with sliders and appetizers cooked on the barbeque and live music by Peterborough singer-songwriter SJ Riley, before the dance floor opens up for live music from local blues musicians Al Black and the Steady Band from 7 to 10 p.m.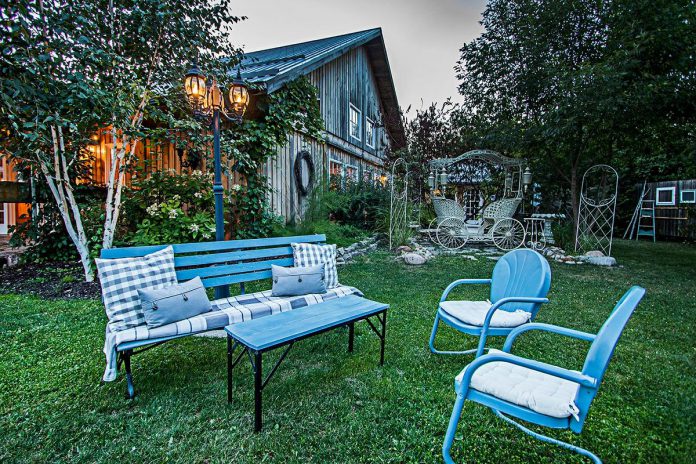 On Saturday, May 27th, the venue will be hosting the future bride and grooms who have already secured their wedding dates at Northview for the 2023 or 2024 seasons. The day will begin with a brunch and charcuterie from Lisa's Catering, one of Rose's long list of local vendors, while DJ Shawn Hurd will provide on-site music all day long. Then, throughout the afternoon, the venue will be set up like an open house, allowing the guests to browse samples and vendors.
"The room and ground will all be staged at that point to just really awaken their ability to see what their wedding's going to be like," Rose says.
For the final day of celebrations on Sunday, May 28th, Rose and David have invited couples from the past decade to return to Northview Gardens. With help from long-time sponsor 96.7 Oldies, on-air personality Roger Ashby will be on hand to provide an afternoon of entertainment.
Tweet this quote
"We've made some nice connections with couples and their families," Rose says, explaining that some former brides have already shown excitement at seeing how the venue has changed since their own wedding.
As Northview Gardens has since first opening, Rose and David continue to support other local businesses during their anniversary weekend celebrations.
"I really prioritize supporting the community where I can," says Rose, noting that pieces from Katherine's Flower Shop, a new floral shop in Bridgenorth, will be on display for the weekend.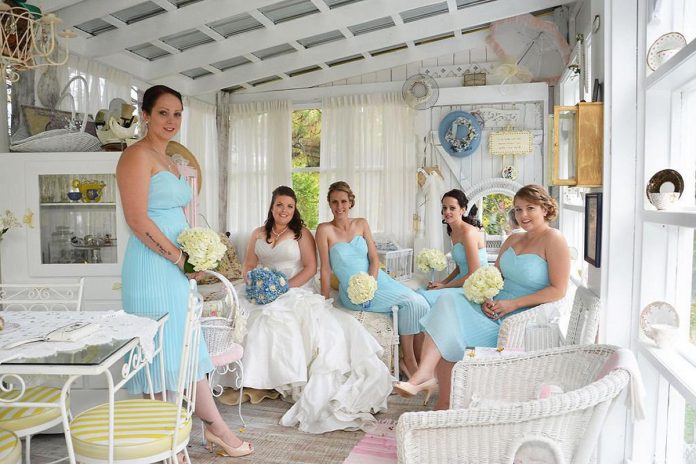 In the future, Rose and David plan to use their beautiful venue to offer even more support back to the community. Once a month or so, they hopes to host live music events to give a stage to local performing artists.
Though she's already planning the next 10 years, Rose holds closely all the memories of the previous decade. One of her most memorable moments, she recalls, was hosting a Habitat for Humanity event with royalty in attendance. As an ambassador for the organization, Canadian Autumn Philip — the wife of Queen Elizabeth II's oldest grandchild Peter Philip — spoke at the event.
"I met royalty right here at Northview Gardens," Rose says, joking that she always kept the house tidy since that day in case the Queen herself stopped in for a visit.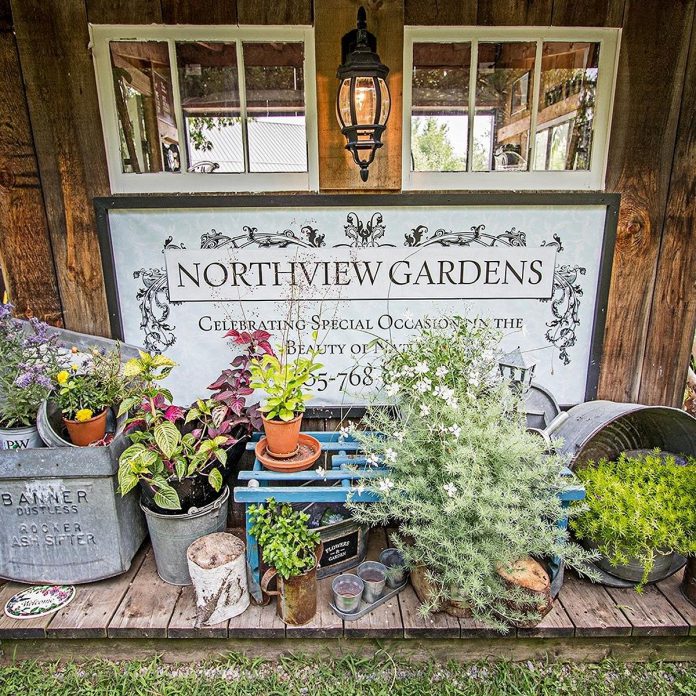 Tweet this quote
Even when Northview Gardens isn't catering to royal dignitaries, Rose is grateful for all the couples she has been able to support. Couples have come from across Canada and from around the world — including England, Europe, Australia, India, Pakistan, South Korea, and South America — to celebrate their special day. She recalls a couple who drove five days from the Yukon to have their wedding, without ever having seen Northview Gardens in person before.
"The important thing for us is making sure we create lasting memories for people," Rose says, adding their three-day anniversary celebrations are sure to do the same. "This is one of those proud moments where we get to look around at what we've accomplished and see the kind of support we have. I'm just so grateful."
While Northview Gardens is primarily a wedding venue, they also host other special events including life celebrations, parties, milestones, anniversaries, corporate events, vow renewals, photo shoots, and more. The venue, including the grounds and gardens, are also available for artists, church and community groups, and local entrepreneurs and businesses for their event needs.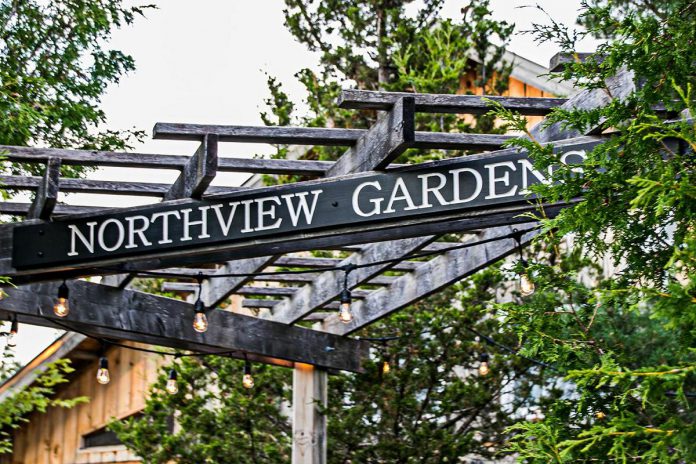 Northview Gardens is located at 994 County Road 19 in Selwyn Township. For more information, call 705-768-9742, email celebrate@northviewgardens.ca, or visit northviewgardens.ca. You can also follow Northview Gardens on Facebook and Instagram.
This branded editorial was created in partnership with Northview Gardens. If your organization or business is interested in a branded editorial, contact us.