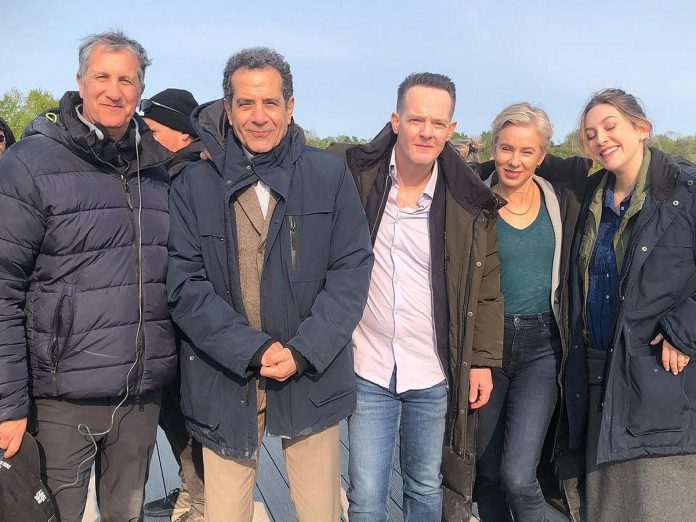 Doube's Trestle Bridge, a popular spot along the Kawartha Trans Canada Trail between Peterborough and Omemee, will be making an appearance in a movie follow-up to the critically acclaimed mystery comedy-drama television series Monk.
Production crews for Mr. Monk's Last Case: A Monk Movie were filming at the bridge — also known as Orange Corners Trestle Bridge — from May 15 to 18. The production is also filming in Toronto, with shooting expected to be completed by May 30.
Created by Andy Breckman, Monk ran from 2002 to 2009 and starred Tony Shalhoub (The Marvelous Mrs. Maisel, The X-Files, Wings) as Adrian Monk, a former San Francisco homicide detective turned private police consultant who has obsessive-compulsive disorder and multiple phobias. The series won eight Emmy awards and one Golden Globe award.
Advertisement - content continues below
In the movie follow-up, Shalhoub will reprise his titular role along with original cast members Ted Levine as Captain Leland Stottlemeyer, Jason Gray-Stanford as Lieutenant Randy Disher, Traylor Howard as Monk's assistant Natalie Teeger, Héctor Elizondo as Monk's psychiatrist Dr. Neven Bell, and Melora Hardin as Monk's late wife Trudy Monk. In a script written by Breckman, Monk returns to solve one last case involving his stepdaughter Molly, a journalist who is preparing for her wedding.
Vancouver-born actor Gray-Stanford posted several photos and videos on Instagram of the cast and crew at Doube's Trestle Bridge and along the Kawartha Trans Canada Trail.
"Beautiful northern Ontario," Gray-Stanford says in one video he posted on the morning of May 17, when temperatures had dropped close to zero. "Very, very cold today, but very beautiful."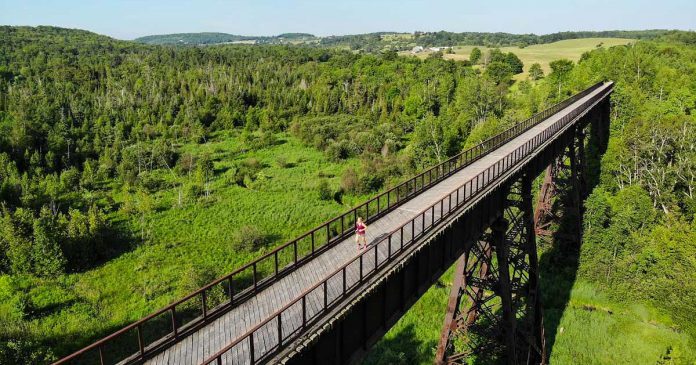 Advertisement - content continues below
Mr. Monk's Last Case: A Monk Movie is the first production in the City of Kawartha Lakes through the new film office and permitting system, part of the municipality's economic development team. The film office provides services such as liaising with producers, assisting with the implementation of work required to film in the municipality, and facilitating film permit applications.
Doube's Trestle Bridge was constructed in 1883 for the Midland Railway's route between Peterborough and Lindsay. Originally made of wood and 1,500 feet long, the central part of the trestle was later converted to a steel bridge with nine spans totalling 572 feet long.
In 1921, Canadian National Railways took over the route, which was initially used by both passenger and freight trains. Eventually, only freight trains used the route until trains ceased using the route in 1978. The rails were then lifted and the route became the property of the provincial government's Ontario Realty Corporation. It was eventually leased to Kawartha Rail Trail as a recreational trail that became the Kawartha Trans Canada Trail, and is a popular route for cyclists, hikers, and runners with Doube's Trestle Bridge being the main attraction with its scenic views.
Mr. Monk's Last Case: A Monk Movie will be streamed in the U.S. on NBCUniversal's Peacock service, although no release date has been set. It is unknown whether it will be released in Canada.