For the final production of its 2022-23 season, the Peterborough Theatre Guild is staging the popular comedy The Long Weekend by renowned Canadian playwright Norm Foster for 10 performances in July.
Premiering in 1994 at Festival Antigonish in Nova Scotia, The Long Weekend is a full-length two-act comedy of manners about two married couples who consider themselves best friends, until a long weekend visit reveals how they truly feel about each other.
Running from July 5 to 15, the Peterborough Theatre Guild production is directed by Jason Shulha with assistant director David Geene, produced by Margaret Pieper, and stage managed by Hayley Griffin-Montgomery. It stars David Adams and Siobhán MacQuarrie and Chelsey Mark and Jennifer Hilborn as the two married couples.
Advertisement - content continues below
Max Trueman (David Adams) is a successful lawyer and his wife Wynn (Siobhán MacQuarrie) is a relationship therapist writing a self-help book. After buying a beautiful new summer home in the country, the Truemans invite their best friends Roger and Abby Nash — Roger (Chelsey Mark) is a former math teacher turned aspiring writer and Abby (Jennifer Hilborn) is a shop owner and fashion designer — for what is meant to be a relaxing holiday weekend.
In the first act, we quickly learn pretentious Max looks down on Roger's laid-back lifestyle while Roger feels threatened by Max's financial success, and Wynn and Abby each secretly dread the other's criticism of their lifestyle and tastes. The fast-paced repartee between the couples, rife with innuendo and double entendre, takes on an entirely new level when a secret is revealed.
The equally unpredictable and hilarious second act revisits the two couples at another long weekend at the Trueman's summer home years later.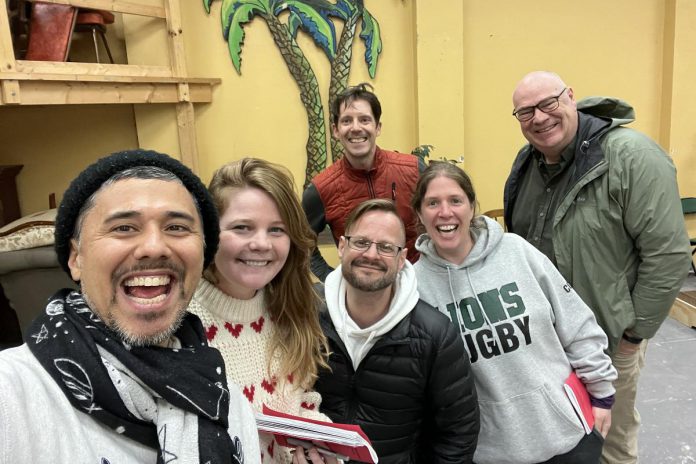 Advertisement - content continues below
"Norm Foster scores a bull's-eye with this tickling romp about mismatched spouses," reads a review in the Los Angeles Times, with the Los Angeles Examiner calling it "delightfully entertaining" and the Hamilton Spectator proclaiming the play has "just enough sex, just enough smart talk, just enough preposterous plot twists to keep you titillated."
Performances of The Long Weekend take place at the Guild Hall at 364 Rogers Street in Peterborough's East City at 7:30 p.m. from July 5 to 8, July 12 to 14, and July 15, with 2 p.m. matinee performances on July 9 and 15.
Tickets are $25 for adults, $22 for seniors, and $15 for students and are available online at peterboroughtheatreguild.com or by calling 705-745-4211. Note: The Peterborough Theatre Guild is running a special two-for-one ticket promotion from June 29 until July 4. Buy one ticket online or by calling the box office, use the promo code "Summer", and get a second ticket for free.
kawarthaNOW is proud to be a media sponsor of the Peterborough Theatre Guild's 2022-23 season.
This story has been updated with a new photo and a special two-for-one ticket promotion.