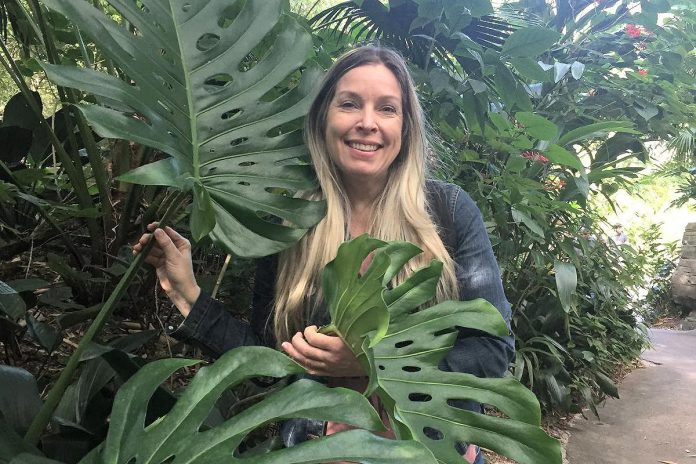 Community Futures Peterborough has announced applications are now open for the 2023 ScaleUP program designed to help Peterborough-area businesses grow.
The not-for-profit economic development organization first piloted the program last year to address a gap in available training for local entrepreneurs, since most training is only focused on the startup growth stage.
Six local women-led businesses participated in the pilot program, which delved into the topics of financial management, supply chain optimization and best practices, people management, crisis management, organizational design, and good governance policies.
Advertisement - content continues below
Tweet this quote
"Business owners in the community have told us they are facing roadblocks when making key decisions about when and how to scale their operations," says Community Futures Peterborough executive director Devon Girard in a media release. "Encouraging sustainable employment within our region is central to our mission at Community Futures Peterborough. The ScaleUP 2023 program has been specially designed to address this, offering a custom roadmap that guides entrepreneurs through the complex landscape of sustainable growth."
Through a partnership with Scotiabank, Community Futures Peterborough has been able to double the number of spaces available in the 2023 program to 12 local business owners.
"Scotiabank has long been committed to supporting entrepreneurs and we are excited to be part of this initiative in partnership with Community Futures Peterborough," says Chris Skinner, Scotiabank's vice president for central east Ontario. "The support this program offers to participants is aligned to the advice we deliver to our customers through personalized conversations and planning that can position them to grow their business."
Tweet this quote
As was the case last year, the program will be led by Diane Richard, president at both Diatom Consulting and Professional Training Inc. as well as a previous board member with Community Futures Peterborough, and a team of regional experts.
"Seeing the growth and evolution of local businesses is genuinely rewarding," Richard says. "The ScaleUP program aims to drive expansion and equip entrepreneurs with long-term strategies for success. It's about building thriving businesses, contributing to our local economy, and creating employment opportunities."
Participating business onwers will learn through a combination of classroom sessions and one-on-one strategic consultations tailored to their unique growth opportunities. The 2023 program will follow the same curriculum as last year's pilot, and each business owner with complete the program with a tailor-made growth plan for the sustainable expansion of their business.
Advertisement - content continues below
Tweet this quote
Three of the local businesses that participated in last year's program were Tiny Greens, Dan Joyce Clothing, and Renew Medical Aesthetics.
"The program was so timely and very focused on business growth strategies," said Tiny Greens owner Tina Bromley after completing the program. "I have already benefited from implementing small strategic changes that's created big results in my business."
Dan Joyce Clothing owner Nancy Wiskel, who has expanded to a second location in Apsley, also participated in the 2022 program.
"The program has positively influenced the health of my business," Wiskel says. "I'm now more proactive with my staff and contractors and have developed a critical view of my supply chain, leading to open and constructive discussions with suppliers."
Advertisement - content continues below
Tweet this quote
Roxanne McDonald-Brown, owner of Renew Medical Aesthetics, says last year's program "far exceeded" her expectations, calling Richard "a powerhouse of support and knowledge."
"But it was more than just a learning experience," McDonald-Brown adds. "The bonds I formed with fellow entrepreneurs, who offered mutual support throughout the process, have become one of my favourite aspects of the program. Even post-program, we continue to meet at local restaurants, discussing triumphs and challenges. This sense of community and belonging we've cultivated is unparalleled."
Applications for the 2023 ScaleUP program are open to any business located within the city or county of Peterborough. Interested entrepreneurs can apply by August 25 by visiting communityfuturespeterborough.ca/programs/scaleup/. Successful applicants will be selected at the beginning of September and the program will run from mid-September to mid-November.