Peterborough's New Stages Theatre Company is kicking off its 2023-24 season with a staged reading of the award-winning play This is How We Got Here for one night only on Sunday, October 1st at Market Hall Performing Arts Centre.
A cast of professional actors will perform the staged reading, where the actors perform the script without sets or costumes, including Colin Doyle (who performed in The Cavan Blazers at Millbrook's 4th Line Theatre in August), Jonathan Ellul (who will perform as Claudius in the upcoming Mirvish production of Tom Stoppard's Rosencrantz and Guildenstern Are Dead), Patti Shaughnessy (co-founder and artistic producer of the O'Kaadenigan Wiingashk Collective in Peterborough), and Hilary Wear, a Peterborough-based Métis theatre artist who also performs as a clown.
Written by playwright and actor Keith Barker, a member of the Métis Nation of Ontario, This is How We Got Here is a simultaneously heartbreaking and heartwarming play that follows four members of a close-knit family living in Canada's north as they deal with the aftermath of a sudden and tragic loss.
Advertisement - content continues below
A year after their young son Craig took his own life, the now-separated Paul and Lucille try to honour him, but Lucille's sister Liset and her husband and Paul's best friend Jim refuse to discuss their nephew. The ties that keep the four together as sisters, best friends, and spouses are strained by grief and guilt and they struggle to find each other again, when a visit from a mysterious fox bearing a curious gift changes everything.
First produced in 2016 by Theatre Continuum and New Harlem Productions as part of the SummerWorks Performance Festival at Factory Theatre in Toronto, the play had a critically acclaimed run at Toronto-based Indigenous theatre company Native Earth Performing Arts just before the pandemic hit in 2020, and launched the 60th anniversary season of the Shaw Festival in 2022.
In 2018, This is How We Got Here was shortlisted for the Governor General's Literary Award for drama and was a finalist for the Indigenous Voices Awards in the alternative format category (most significant work in an alternative format by an emerging Indigenous writer). It went on to win both the Dora Mavor Moore Award for outstanding new play in the independent theatre division and the Playwrights Guild of Canada's Carol Bolt Award for best new play.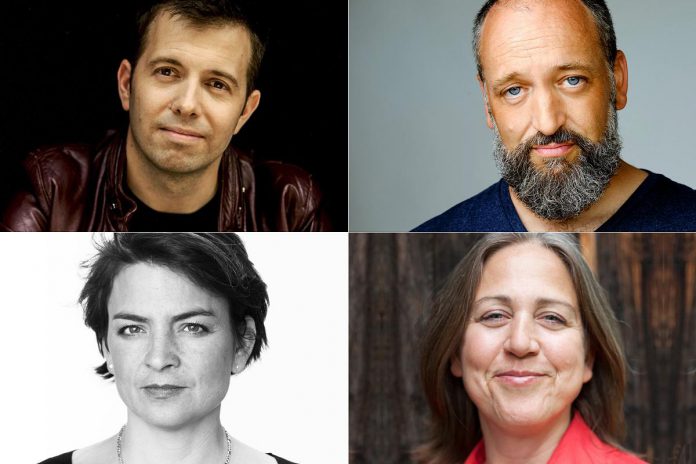 Playwright Keith Barker, who grew up in northwestern Ontario, was the artistic director of Native Earth Performing Arts for five years before leaving in 2022 to lead the Foerster Bernstein New Play Development Program at the Stratford Festival. He is also an actor, most recently performing as 19th-century Métis leader Louis Riel in Frances Koncan's Women of the Fur Trade at the Stratford Festival this past July.
Similar to his play The Hours That Remain, which explores the issue of missing and murdered Indigenous women, This is How We Got Here is a reminder of the epidemic of teen suicides in First Nations communities.
When asked by J. Kelly Nestruck of the Globe and Mail in a 2022 interview why the subject of grief dominates his work, the 48-year-old playwright spoke about his relationship with his father who, when Barker was only four years old, abandoned his mother to raise three children on her own. His father's sudden disappearance left him worried that his mother would die and leave him parentless.
"I always lived in this world of 'This person has disappeared from our lives and I don't want to also lose you,'" Barker said. "I spent so much of my life being so scared about what to do when we lose the people we love."
Advertisement - content continues below
However, along with grief and loss, hope and humour also feature predominately in Barker's work, including in This is How We Got Here.
"Humour has always been a big part of how my family operates," Barker told CBC. "If we could make my mother laugh, we knew we wouldn't get into trouble. My mom was a 911 dispatcher. Her job was to speak to people on their worst day, every shift, for thirty-one years. I don't think it is a coincidence that she filled every other part of her life with humour and laughter."
"Looking back now, I know it was her way of coping. I feel the same way about plays dealing with challenging subject matter. Laughter has always been the best way for a playwright to take care of me in the theatre, and I have always tried to return the favour. Yes, the play deals with difficult subject matter, but hopefully it will also make you smile and laugh too."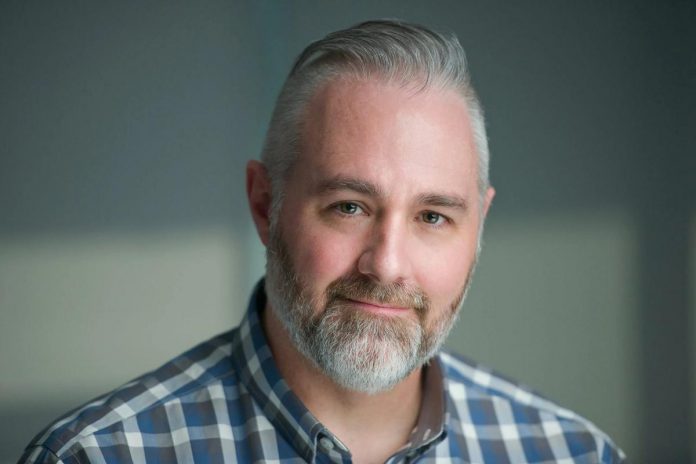 The staged reading of This is How We Got Here takes place at 7 p.m. on Sunday, October 1st at Market Hall Performing Arts Centre in downtown Peterborough.
General admission tickets are $22 ($11 for arts workers, students, or the underwaged), available in person at the Market Hall box office at 140 Charlotte Street from 12 to 5 p.m. Monday to Friday or online anytime at tickets.markethall.org.
As it contains themes of suicide as well as coarse language, the play is recommended for audience members over 14 years of age.
kawarthaNOW is proud to be media sponsor of New Stages Theatre Company's 2023-24 season.