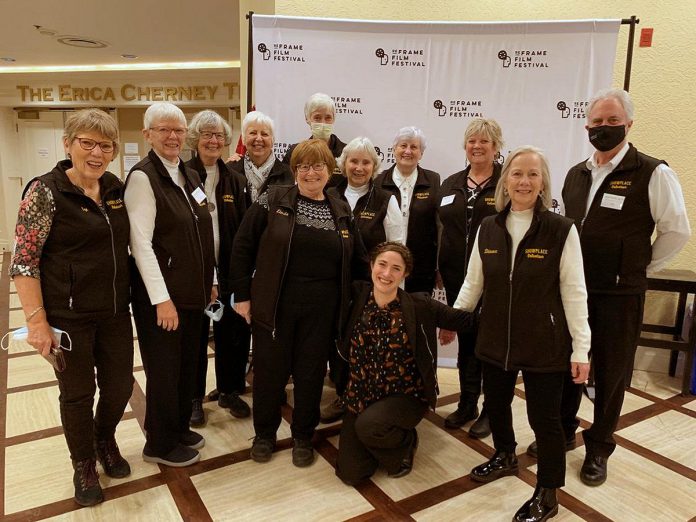 Since 2005, Peterborough's ReFrame Film Festival has kicked off the new year by creating conversation around social and environmental justice topics, and next year's 20th anniversary festival will be no different.
Though dates and films are still being finalized, there is one thing the team behind the festival can guarantee: after three years of adjusting to pandemic realities by screening films online, the 2024 festival will provide even more access and connection through the organization's first ever hybrid delivery of online and in-person events.
"For accessibility reasons, screening online has been a really important advancement for the festival, but we also heard from our audiences that they really miss the synergy, the engagement, and the hustle and bustle (of in-person events)," says festival director Kait Dueck. "They miss getting out of their houses and coming together in the community to engage in a dialogue of important issues."
Advertisement - content continues below
Tweet this quote
Dueck is relatively new in her role, having taken over the position from Jay Adam last October, just in time for the launch of the 2023 festival. Prior to joining ReFrame, she was an artistic administrator and volunteer coordinator for over a decade, most recently at Showplace Performance Centre, which was the festival's main venue before the pandemic. Well versed in the arts, Dueck also has 20 years of experience in performance as an actor and musician.
Joining Dueck in the planning is creative director Eryn Lidster. Another new addition to the ReFrame team, Lidster adds the move to a hybrid festival is the natural next step.
"It's about honouring what people have done up until now to bring us to this point," Lidster says. "The flip side of that, as always, is how do we continue for another 20 years? What do we do next? What is the future of the festival?" It helps ReFrame think about long term-goals and just everything that people have done to get us to this really magical moment."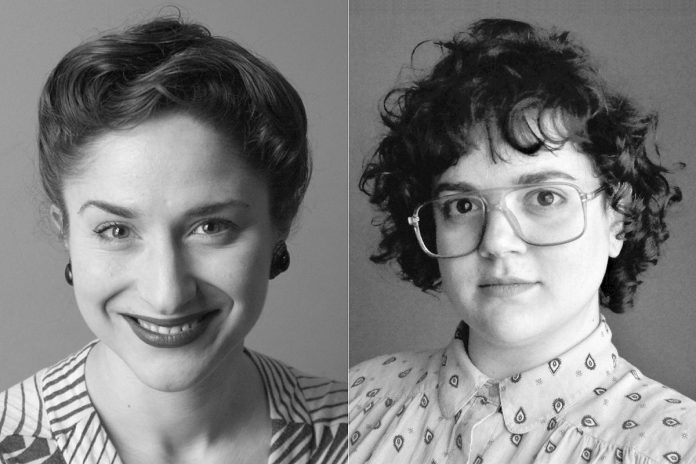 Prior to joining ReFrame back in April, Lidster had supported the production of over 40 performance works in Peterborough-Nogojiwanong and has also been a passionate supporter of local artists and art organizations. Using their experience in project management and pairing it with the creativity evident in their award-winning international film work, Lidster has found quick comfort at ReFrame.
"The festival has been such a cornerstone in all of my work in the arts community," Lidster says. "Joining ReFrame really felt like something I've been working towards for a long time without realizing it."
"The confluence of skills that Eryn brings to the organization is incomparable and an absolute perfect fit," Dueck adds. "They are exactly who we need."
Advertisement - content continues below
Tweet this quote
Together, Dueck and Lidster are co-leading the non-profit charitable organization's plans for the upcoming 20th anniversary festival. While submissions for the 2024 festival are closed, Lidster explains they are still very interested in speaking with local and Indigenous filmmakers who would like to discuss their work.
Though no dates for the 2024 festival have yet been announced, the festival typically begins during the final weekend in January. But eager viewers don't have to wait until the new year to get a taste of the type of documentaries that will be shown at the festival.
To further meet ReFrame's vision of enhancing dialogue around social justice, the team launched the Mission Miniseries. Presented and sponsored by the Peterborough Downtown Business Improvement Area (DBIA), the inaugural series features four free in-person screenings in Peterborough throughout August and September.
"ReFrame's field of excellence is their ability to curate documentary films that drive compelling conversation into the heart of our city," says Hillary Flood, Vibrancy Manager of the Peterborough DBIA. "This new miniseries is an extension of their important work in signal boosting stories that matter."
VIDEO: "Supporting Our Selves" trailer

Lidster explains the idea of the Mission Miniseries arose from feedback from festival-goers.
"We heard from our community about wanting more in-person events coming out of the pandemic, and also wanting more programming outside of the main festival," explains Lidster. "It's a desire I share to be more in the community to get feedback from people and really get to know the community."
Following the screening of selected bicycle-related shorts at Peterborough GreenUP's Summer Ride Club celebration at Nicholls Oval Pavilion on August 31, the first feature film in the miniseries was last Friday's Artspace screening of Zac Russell's Someone Lives Here, which sold out days in advance.
Presented in partnership with Peterborough Action for Tiny Homes (PATH), Someone Lives Here was chosen for its focus on highlighting the voices of the unhoused people who were directly affected. According to Dueck, the award-winning film is both "impactful" and "challenging" in its telling of a Toronto carpenter who built life-saving shelters for unhoused people during the winter pandemic.
Advertisement - content continues below
Tweet this quote
Lidster and Dueck also add that that when selecting films for the screenings, they largely consider documentaries focused on the social justice issues most present within the local community.
"ReFrame's longstanding goal is not only presenting critically important issues and sparking dialogue, but always linking the issues presented on screen with action that is happening in the community," says Dueck. "It's not about things being bleak and challenging — it's thinking about what we're going to do about it. We're showing the reverse: presenting people who are on the ground, lifting us up. These are the access points to make change."
Next on the schedule for the Mission Miniseries is a screening of Lulu Wei's Supporting Our Selves, presented in partnership with Peterborough-Nogojiwanong Pride. Through the lens of a grassroots organization, the film explores how and why Toronto's queer community has grown and evolved in the last four decades.
"Looking at intersectionality and trying to build inclusive spaces and programs feels central, and so important, to the work of social justice, the work of Nogojiwanong Pride and to ReFrame," says Lidster. "Sexuality and gender are parts of our complex identities and Supporting Our Selves really celebrates that and demonstrates a care for creating belonging within LGTBQ+ communities."
The film will be presented at the Peterborough Public Library on Tuesday, September 19th at 6 p.m.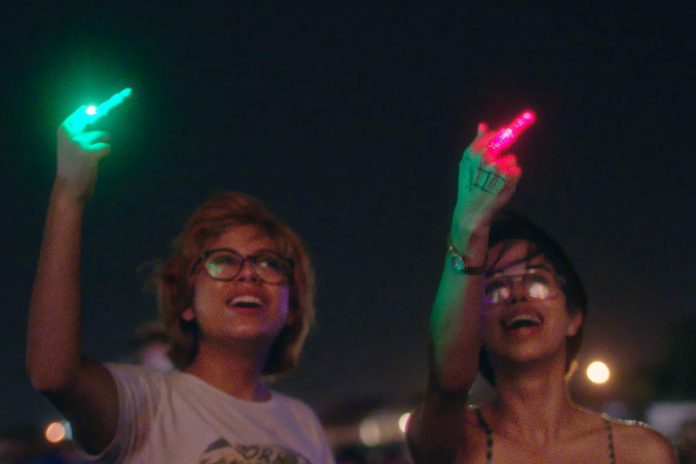 To close the Miniseries, ReFrame is partnering with OPIRG Dis-Orientation and the New Canadians Centre to present Hummingbirds, a documentary that shares the bond between two young friends stuck in the immigration process of a politically divided America.
"I am thrilled to have the support of the New Canadians Centre to deepen our understanding of the film and share local perspectives at the event," says Lidster, who adds that the film is "beautifully shot and moving" and made them laugh when they saw it.
The award-winning film is being screened on Thursday, September 28th at 7 p.m. at the Jalynn Bennett Amphitheatre at Traill College (315 Dublin St., Peterborough).
Advertisement - content continues below
Tweet this quote
While the Mission Miniseries is entirely free, the directors encourage festival viewers to give where they can, as ReFrame relies heavily on donations and sponsorship support to be able to provide the main festival at a pay-what-you-can price point.
"It's really important to us to keep the festival financially accessible to our audience," says Dueck, emphasizing that this year the organization is essentially running two festivals — an online one and an in-person one — using the same resources.
The team is also still seeking volunteers to assist with the festival and are always open to feedback and suggestions to making the event more accessible to a larger audience.
"We want to hear from the community," explains Lidster. "This is a community-built organization that belongs to all of us, and we just want to get to know the community better."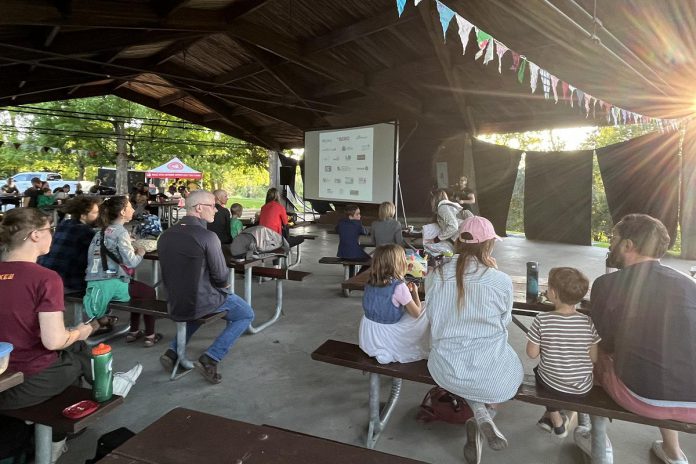 Tweet this quote
In explaining the Peterborough DBIA's sponsorship of the Mission Miniseries, Flood points to how ReFrame helps build community by encouraging conversations to make change.
"Through the magic of film and storytelling, ReFrame brings the community together, enriching our minds, while celebrating the defiant power of the human spirit," she says. "It's our hope that filmgoers walk away feeling inspired by the power of people. We all have the capacity to be changemakers. ReFrame provides that spark."
For more information about the Mission Miniseries or to volunteer for or donate to the ReFrame Film Festival, visit reframefilmfestival.ca. To stay tuned on announcements for the upcoming 20th anniversary festival, follow ReFrame on Instagram and Facebook.
kawarthaNOW is proud to be a media sponsor of ReFrame Film Festival's Mission Miniseries.