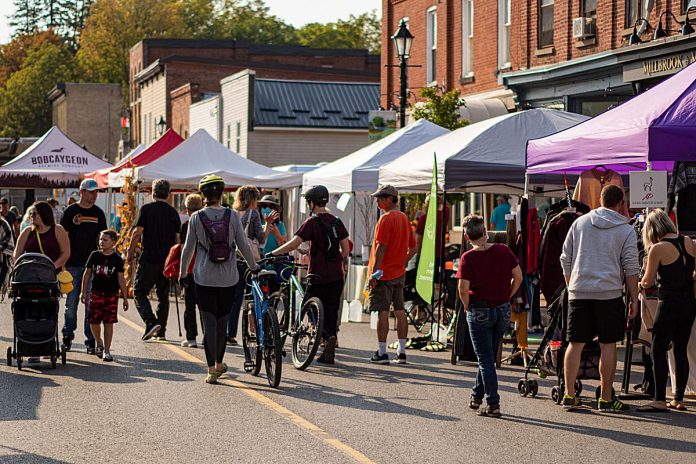 The weather is getting cooler, the leaves are beginning to change, and the smell of pumpkin spice is wafting through the air. That can only mean one thing: it's time for fall. And what better way to welcome the new season than with a family fall festival in downtown Millbrook?
Hosted by the Millbrook Business Improvement Area (BIA), the Millbrook Fall Festival takes place on Saturday, September 23rd — the first day of fall. From 11 a.m. to 5 p.m., King Street will be shut down for an afternoon full of entertainment, food, music, contests, and prizes for the entire family, while also celebrating local business.
"This year, our fall festival is about bringing family and friends together to celebrate the fall season with our downtown businesses," says Sherri Soucie, treasurer and event coordinator with the Millbrook BIA.
Tweet this quote
With more than 30 vendors consisting of local farmers, producers, growers, crafters, and artisans, the festival is not only a way to celebrate the arrival of fall, but it offers a chance to both connect with and support local businesses.
"For local businesses, the festival is a wonderful way to join a fun community celebration," says Soucie, adding that the Millbrook BIA is still accepting vendor applications for the event.
Here are four reasons to get festive and celebrate the new season at the Millbrook Fall Festival.
1. Fun for the young and young at heart
With a family fun zone located right beside the seating area, parents can watch over their children without missing any of the centre-stage action. The Millbrook BIA has lots of activities planned to keep children of all ages entertained for hours.
This year, the family fun zone will host educational organization Creative Club, who will bring over 15,000 LEGO and DUPLO bricks for children to experiment and build with. Creative leaders and a table full of ideas will encourage creativity and inspire kids (and adults!) to build and design with the building blocks.
There will also be a "giant" chair and house built out of EverBlocks — big plastic building blocks — for children to explore. Soucie adds that the structures also provide ample photo opportunities for parents.
Tweet this quote
Alternatively, children can get crafty at the colouring table sponsored by Gerri's Arts and Crafts, or visit the activity table set up by the Millbrook Library. For some festive crafting, children can get an early start on their Thanksgiving ornaments by decorating a pumpkin supplied by local farmers Cody & Kelsie's Veggy Patch. The farmers will also be supplying hay bales and corn stocks for the festival's Instagrammable fall décor.
Throughout the afternoon, Jessica Walton will be doing face painting, while Pepper the Clown will be providing entertainment with balloon animals and magic.
"All the activities and the Family Fun Zone are meant for everybody to work together, play together, get creative, and have fun," explains Soucie.
2. Live entertainment
The young ones can't have all the fun, of course, so once they're occupied in the family fun zone, parents can turn their attention to the centre stage where there will be no shortage of live entertainment.
Mike Pantelleresco is returning to host karaoke and an open mic for all who are brave enough and willing to belt out a tune.
"We have a lot of really amazing local talent," says Soucie. "We want to encourage people to get on stage, either for karaoke or the open mic if they're up for it, and just have some fun."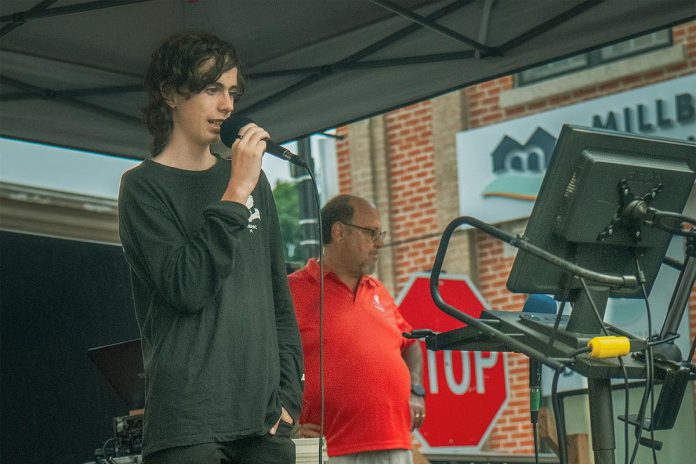 Tweet this quote
Those who want to participate in the open mic must sign up in advance.
The Country Gal Line Dancers will also be at the Millbrook Fall Festival to get visitors out of their seats and on their feet by offering line dancing lessons throughout the afternoon.
3. Food, food, and more food
Be sure to come to the Millbrook Fall Festival with an empty stomach. Since the fall season is about celebrating the harvest, the festival will have no shortage of good food, offering everything from hefty meals to sweet treats and festive snacks.
Clements Poultry and Orchard will have a barbeque set up to sell chicken, beef, hotdogs, sausages, burgers, and turkey bacon for lunch, with and hot or cold cider to wash it down and candy apples for dessert.
"They have a great apple orchard, and they cook everything they produce," says Soucie. "That's something we're really looking forward to."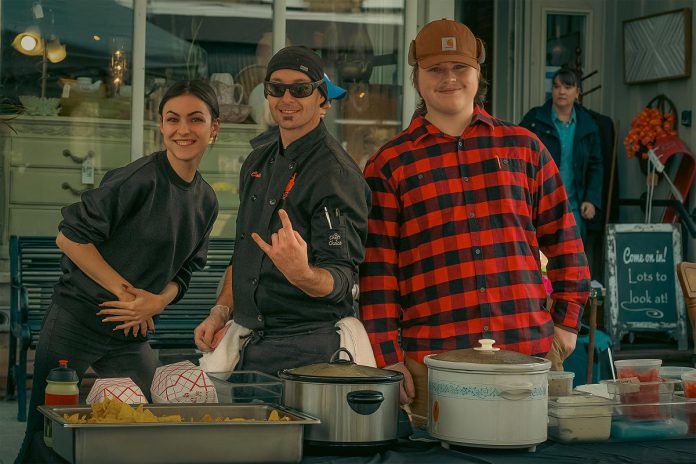 Tweet this quote
If you've got a secret chili recipe, share your flavours during festival's chili cook-off. Contestants will cook one litre of chili prior to the event and then share two-ounce samples throughout the day. Electricity will be provided to keep crockpots heated, although all other equipment must be supplied by contestants. Those who want to participate in the Chili Cook-Off must sign up in advance.
Along with contestants, the Millbrook BIA is looking for judges for the competition. Soucie says no chef or chili experience is required to be a judge.
"We welcome everyone from chili connoisseurs to just those who like chili," she assures.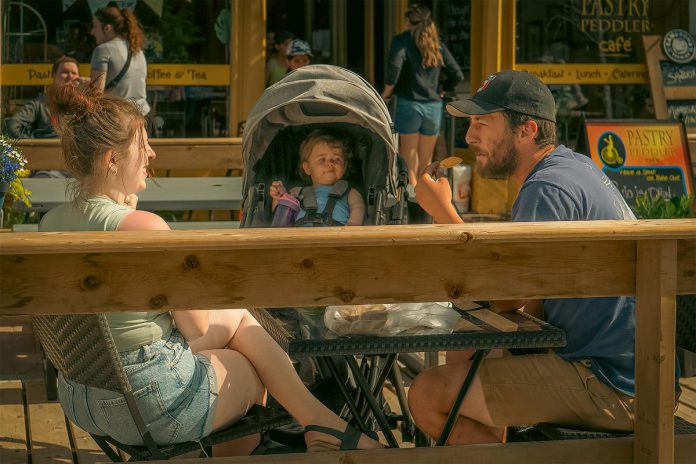 Still hungry? How about some festive pumpkin pie for dessert — and not just a slice, but the whole pie. That's right: Sparq Retail is sponsoring a pumpkin pie-eating contest at the Millbrook Fall Festival.
With their hands behind their backs, contestants will race to see who can be the first to finish a whole pie. All winners will receive a prize. Contestants, who must be over 18 years of age, must sign up in advance.
If that's still not enough food, Sarah's Sugar Clouds will be selling cotton candy, while local businesses Pastry Peddler, Millbrook Mercantile, Moody's, Millbrook Pizza, and Clarke's Café will be open and welcoming guests.
4. Prizes
In celebration of downtown businesses contributing to the success of the event, the Millbrook BIA has lots of goodies to give away, including the grand fall festival basket and 50 reusable shopping bags full of items donated by local businesses.
As the Millbrook BIA also wants to support those in need in the community, visitors must bring and donate a non-perishable food item for a chance to win the fall festival basket.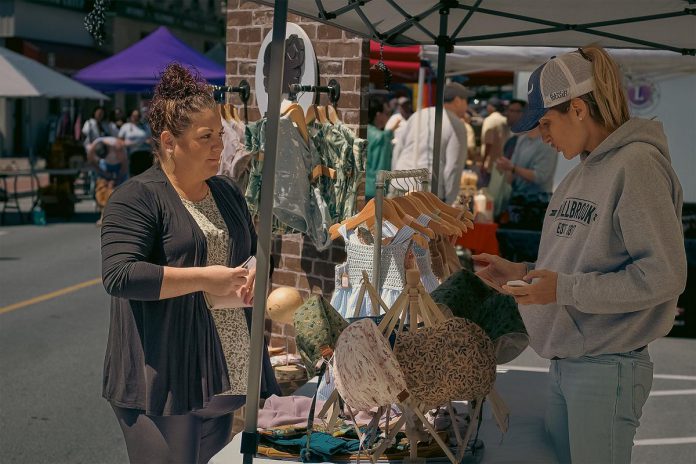 All guests joining in the harvest celebrations for the Millbrook Fall Festival are reminded to bring cash, as not all vendors have access to electronic payments, and to carpool and walk to the event if possible, as there will be no parking accessible on Main Street after 8 a.m. on the day of the festival.
For event updates, follow the Millbrook BIA on Facebook, where you can also find links to sign up for the open mic, chili cook-off, and pumpkin pie-eating contest.
To sign up as a vendor for the Fall Festival, contact Sherri Soucie at 705-931-0335 or events@millbrookbia.com.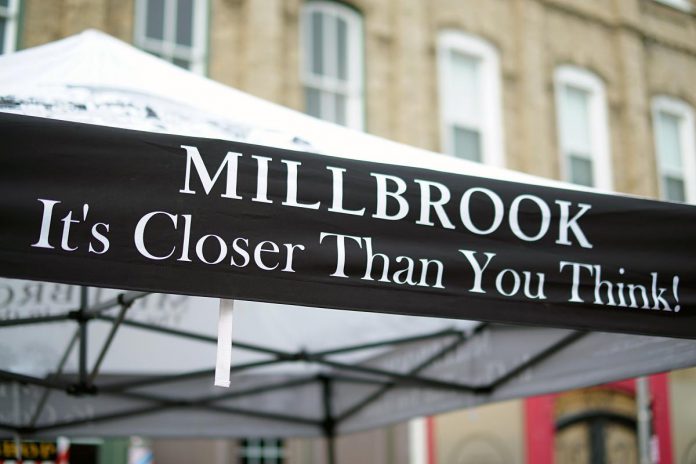 This branded editorial was created in partnership with Millbrook BIA. If your organization or business is interested in a branded editorial, contact us.