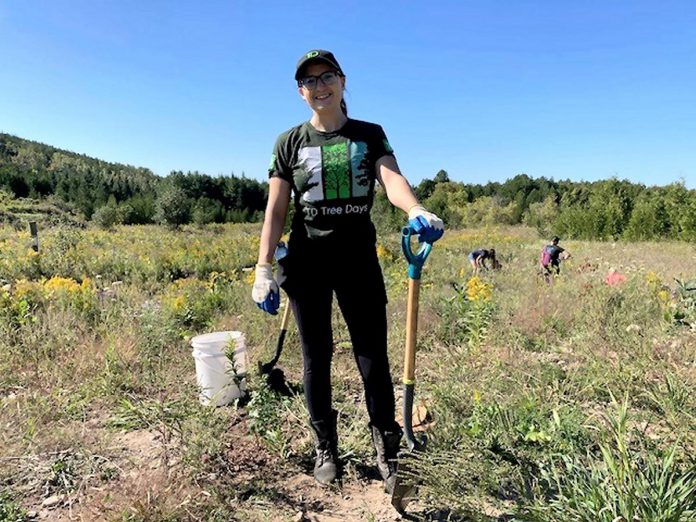 On Saturday (September 16), 50 volunteers gathered at Harold Town Conservation Area off Old Norwood Road in Peterborough to plant 350 trees and shrubs.
The tree planting was the final component of a multi-year project to upgrade facilities at Harold Town Conservation Area, including an expanded parking area, accessible gender-neutral change and washroom facilities, and a picnic shelter.
The species planted included eastern white cedar, freeman maple, ninebark, fragrant sumac, serviceberry, staghorn sumac, grey dogwood, and black chokeberry — all native species that will support natural diversity, help to mitigate climate change, provide shade, and stabilize soils adjacent to the conservation area's parking area and trail head.
Advertisement - content continues below
"These trees will provide countless benefits from mitigating the effects of climate change to regulating temperatures and providing beauty for all to enjoy at the Harold Town Conservation Area," says Janette Loveys Smith, CAO and secretary-treasurer at Otonabee Conservation, in a media release.
Harold Town Conservation Area is named in the memory of the late Canadian painter who owned and enjoyed the property from the mid 1970s until he died in 1990. After his death, his estate donated the property to Otonabee Conservation, requesting that it be dedicated as a park for public purposes.
The property offers 10 kilometres of multi-use recreational trails for off-road cyclists, trail runners, hikers, and nature enthusiasts.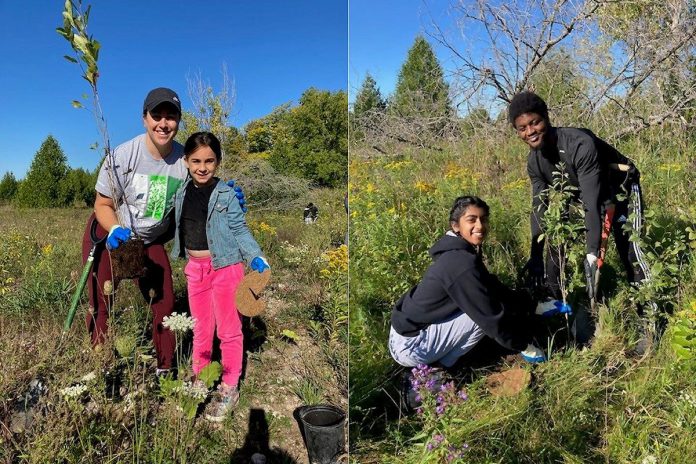 Advertisement - content continues below
The trail network provides trails through meadow and forest ecosystems and features scenic views of the Meade Creek drumlin, which is part of the Peterborough drumlin field and has been identified as a significant natural heritage feature within the Otonabee Conservation watershed. Drumlins are long, elongated hills of sediment created by glaciers in the shape of an inverted spoon or half-buried egg,
Saturday's tree planting event was supported TD Tree Days, a program begun in 2010 that aims to help plant one million trees by 2030 as part of the TD Ready Commitment, a $1 billion initiative for community giving that supports financial security, a vibrant planet, connected communities, and better health.
"Planting trees and shrubs as part of TD Tree Days is a fantastic way to complete the upgrades at Harold Town Conservation Area, as they will enhance the visitor experience and the local environment," says Otonabee Conservation's manager of conservation lands Jessie James.