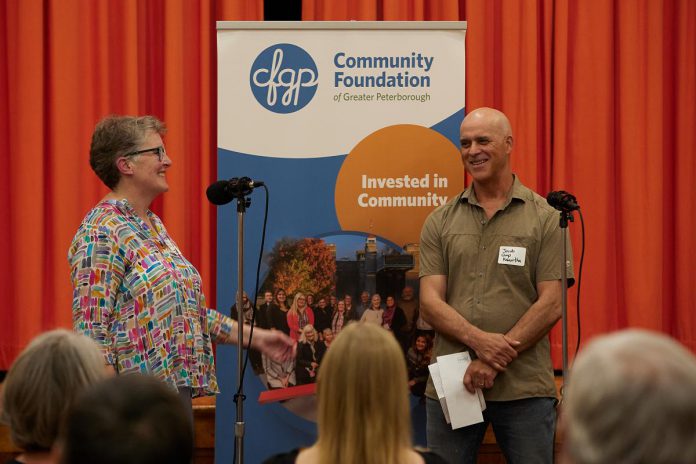 Founded nearly 15 years ago in 2009, the Community Foundation of Greater Peterborough was created by a group of visionary community leaders including John Martyn, Beth McMaster, Helene Lowry, and Bill Lockington.
The Foundation emerged from the Peterborough Affordable Housing Foundation (PAHF), which was winding down at the time. Eager to expand beyond PAHF's limited scope, the Community Foundation adopted a broader vision: to help build a vibrant community for everyone.
Bill Lockington, the Foundation's inaugural board chair, fondly recalls an early initiative.
"Around our third or fourth year, the New Canadians Centre approached us with an intriguing idea," he reminisces. "They wanted to create a welcome pass program, similar to a coupon book, that would help introduce new Canadians to various aspects of the community such as the YMCA, museums, and other services. It required a modest $2,500 investment, and they ended up distributing over 100 passes. We got to see first hand how our support helped families discover their new home. It was pretty great."
Andrea Dicks, the Foundation's first executive director, played a pivotal role in its growth. Under her leadership, by the end of 2012 the Foundation distributed nearly $150,000 to various charitable agencies, including Habitat for Humanity, Kinark Child and Family Services, the New Canadians Centre, and Market Hall. Today, Andrea leads Community Foundations of Canada, the national organization for over 200 local Community Foundations.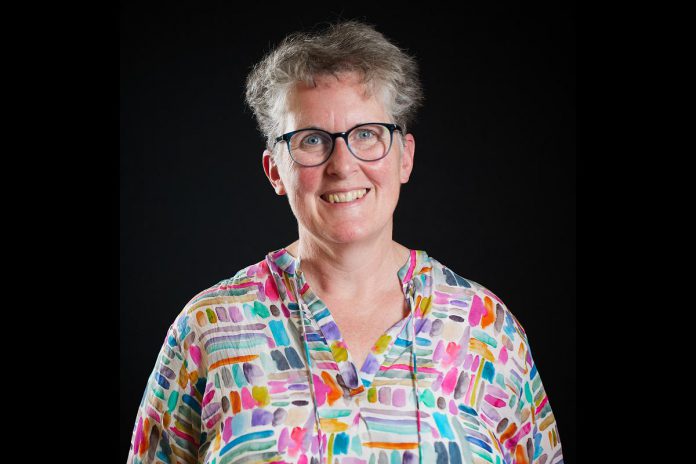 Now celebrating her tenth anniversary with the Foundation, Jennifer DeBues initially joined as a part-time administrative assistant. With experience in education, administration, and the non-profit sector, Jennifer gradually expanded her role to include bookkeeping and financial management.
As John Good, the Foundation's second executive director, approached retirement, the team proposed a shared-leadership model to the board. John transitioned into part-time fund development, while Jennifer and Nicole Gagliardi took on co-executive director roles, with John's support. Later, Nicole pursued consultancy, leaving Jennifer as the sole director.
Founding board member Kate Ramsay applauds Jennifer's leadership.
Tweet this quote
"Jennifer blends passion and patience in her role," Kate says. "She mindfully weaves together the contributions of multiple stakeholders — our staff, donors, volunteers, as well as the agencies and the community members we serve — to create an ever stronger, ever more responsive and resilient social fabric in Peterborough."
Under Jennifer's direction, the Foundation has sought to shift the power dynamics of grant-making by inviting representatives of organizations who are most affected by an issue or cause to join a granting circle and share the work of grant-making.
"For the Community Foundation," Jennifer says, "participatory grant-making is an expression of our values of trust, inclusivity, collaboration, and community vitality."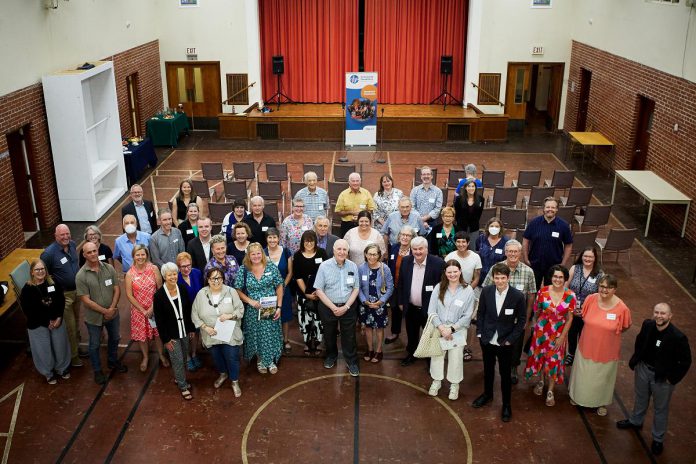 Tweet this quote
Moreover, the Foundation is quick to respond to urgent community needs. It led the "Light the Way to $160K" campaign to fund Peterborough's first opioid response hub. It helped fund the StopGap Drop-in Centre, which was operated by One City Peterborough in the former Trinity United Church during winter 2023. It has also worked with the federal government to respond to the COVID-19 health crisis and advance gender equality.
The Foundation's reach extends across the City and County of Peterborough, supporting organizations addressing homelessness, food security, the arts, social services, and environmental stewardship. Their deep-rooted connections with donors and charities, combined with knowledge of community issues, allows staff to expertly direct funding to the areas that need it most.
Jennifer stands at the heart of this work.
"She leads by example with her passion and dedication to community shining through in everything she does," says Jenn Harrington, the Foundation's current board chair. "Jennifer is a strong role model. She cares about people's well-being and about the organizations that deliver front line services. She inspires us all to build a community that provides opportunities for everyone to belong and thrive.
Tweet this quote
As the Foundation approaches its 15th anniversary, Jennifer looks ahead to highlight ongoing priorities.
"I often say I have the best job in town, which is true, but it's not without its challenges," she notes. "Affordable housing remains a top concern, as does the opioid crisis. I'm proud of the work the Foundation continues to engage in to help with both, and would also like to see that same energy go into mitigating the climate crisis and addressing other emergent issues as they arise."
One thing is for certain, the Community Foundation of Greater Peterborough has positioned itself to be a catalyst for long-term, systemic change with the aim of creating a vital community for everyone. Since beginning nearly 15 years ago, the Foundation has attracted over $12 million in endowed and long-term funding and has granted more than $6 million to 180+ charities.
If you're inspired by the work of the Foundation, you are invited to get involved by visiting their website now at cfgp.ca.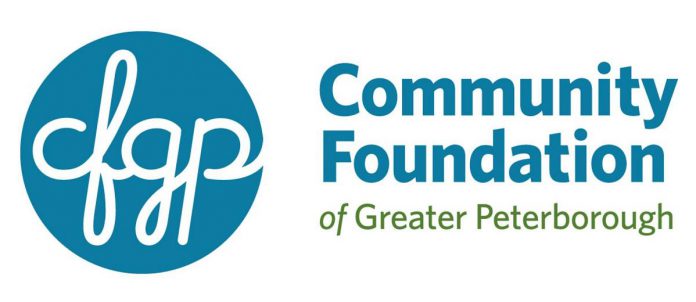 This branded editorial was supplied by the Community Foundation of Greater Peterborough. If your organization or business is interested in a branded editorial, contact us.