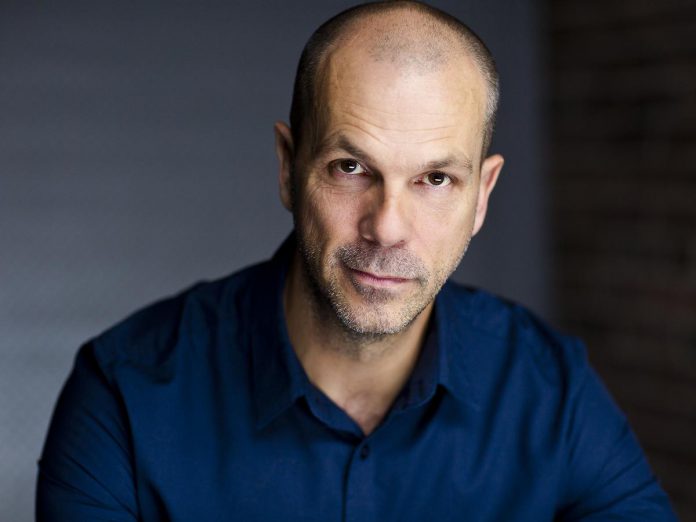 Fresh from the 2023 Winnipeg Fringe, British comedian Chris Gibbs returns to the Globus Theatre stage in Bobcaygeon for one night only on Saturday (September 23) to perform the latest instalment in his critically acclaimed Not Quite Sherlock series.
The Case of the Mysterious Mystery: A Not Quite Sherlock Mystery continues the hilarious story of brilliant Victorian detective Antoine Feval and his not-quite-so-clever assistant Barnaby Gibbs.
Under its original title Antoine Feval, Not Quite Sherlock premiered at the 2005 Winnipeg Fringe, where it won Best of Fest. Set in 1896 London, it introduced audiences to the incurable optimist and Sherlock Holmes fan Barnaby Gibbs, a man who knows he's not good at anything — until he has a chance encounter with famous detective Antoine Feval.
Advertisement - content continues below
While Feval is "not quite Sherlock," Barnaby becomes his Dr. Watson, chronicling Feval's genius while proving to be considerably less sharp than Holmes' astute companion.
Not Quite Sherlock went on to win the Just For Laughs Best Comedy award at the Montreal Fringe in 2009 and was performed all over Canada and beyond. In 2020, Gibbs returned to Winnipeg Fringe with a sequel Not Quite Sherlock 2 (The Further Adventures of Antoine Feval), where Barnaby and Feval encounter a deadly conspiracy, an evil mastermind, and a plot that could change the fate of the British Empire.
In The Case of the Mysterious Mystery: A Not Quite Sherlock Mystery, Barnaby confronts the troubling question of why the brilliant detective Feval needs a bumbling fool as his sidekick. The mystery is solved by telling the story of the original case that first brought the crime-fighting duo together.
VIDEO: "Not Quite Sherlock" (2017) by Chris Gibbs

"Chris Gibbs always delivers a fabulous show with clever twists and turns and great physical theatre," writes Murray Hunter for The Jenny Revue. "This show continues on in that tradition. He also throws in enough backstory for those who have not seen any of the previous shows in the series to not feel left out."
"This is a very funny show," writes Terry Moor of UMFM 101.5 in Winnipeg. "The very well-written script is filled with plenty of Gibbs' characteristic zingers, absurdities and ad-libs … His delivery is second to none, with his dry wit and deadpan style of humour on full display in this show."
Chris Gibbs began his comedy career in 1991, working as a street performer in London's Covent Garden, where he combined comedy with acrobatics, while also performing in stand-up and improv shows around London. In 1993, he teamed up with clown genius Peter Mielniczek to form the physical comedy duo Hoopal, which perform in theatre, street, and comedy festivals throughout Europe, Australia, New Zealand, and Canada.
Advertisement - content continues below
Chris moved to Canada in 2002 and immediately began writing and performing his one-man shows, including the Not Quite Sherlock series, the stand-up comedy shows A Legal Alien and Like Father, Like Son? Sorry, and the spoof motivational seminar The Power of Ignorance co-written with fringe legend TJ Dawe. Chris has also performed with Globus Theatre over the past 20 years, appearing in their very first season as well as in many murder mysteries and original shows since then.
A Globus audience favourite, Chris will perform The Case of the Mysterious Mystery: A Not Quite Sherlock Mystery at 8 p.m. on Saturday (September 23) at the Lakeview Arts Barn in Bobcaygeon. An optional dinner is available at 6 p.m. Tickets are $35 for the show only, or $80 for dinner and the show, and are available by calling the Globus Theatre box office at 705-738-2037 or online at globustheatre.com.
The show will be followed by a question-and-answer session led by Globus Theatre's artistic producer James Barrett, where audience members will have the opportunity to ask Gibbs about his career, the creation of his characters, and all the hilarity within his show.